Diptyque
Diptyque is a contemporary, emblematic perfume Maison, a creator of authentic luxury and the art of living, founded in the early sixties in Paris by three artistic friends: Christiane Gautrot, Desmons Knox-Leet and Yves Coueslant.

As a perfumer and artist in Paris since 1961, Diptyque is constantly innovating, offering surprising olfactory collections, facecare and body care, scented candles, clever decorative fragrance diffusers that combine tradition and cutting-edge technology, as well as distinctively original interior decorating collections that add extra soul and charm to any home. diptyque offers classics such as L'Ombre dans l'Eau, Philosykos en Tam Dao. The common thread is the storytelling aspect: products that offer daily imaginary and cultural journeys of the mind and the senses.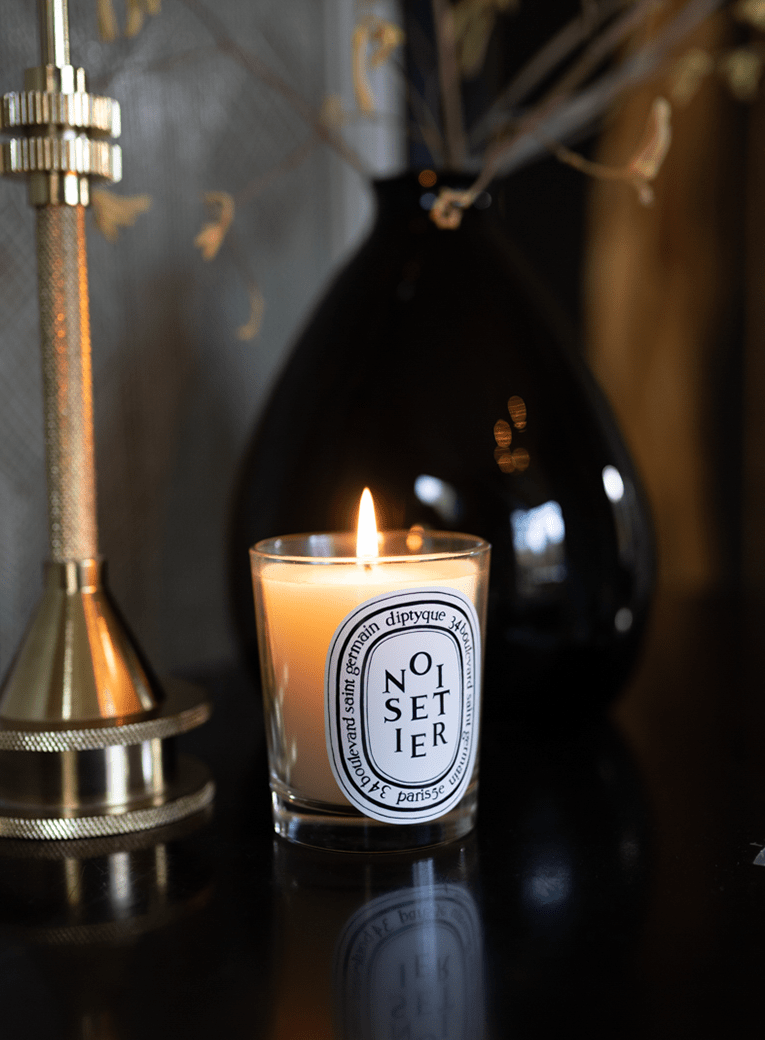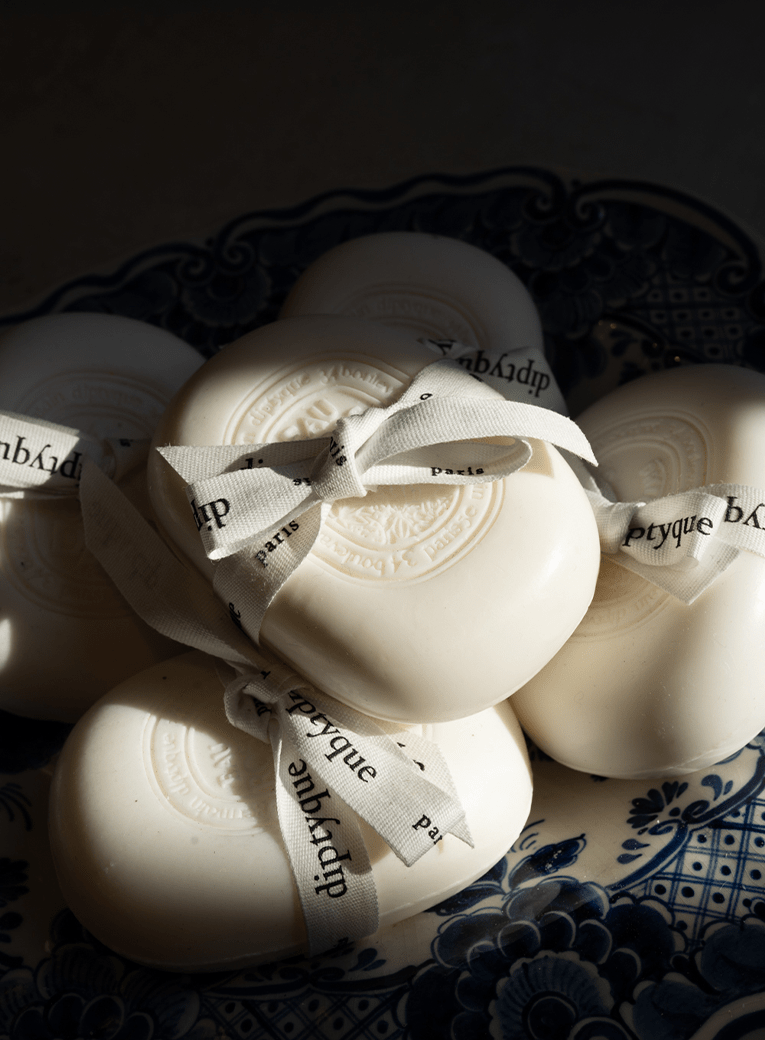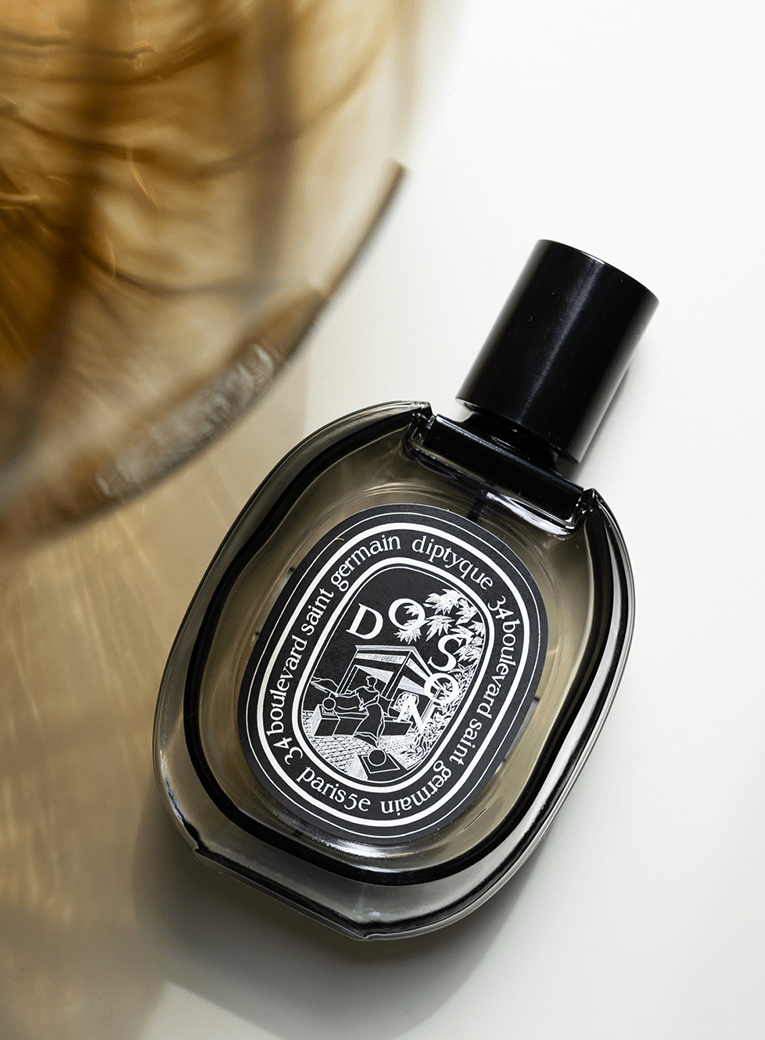 Buy Diptyque at Skins
Enter the enchanting world of Diptyque: from dreamy perfumes and sensual scented candles to extraordinary car perfumes and diffusers. Each Diptyque fragrance tells a story, inspired by historical myths and legends. The contemporary, emblematic perfume house stands for authentic luxury and art of living, founded in Paris in the early 1960s. The three friends Christiane Gautrot, Desmons Knox-Leet and Yves Coueslant constantly innovate and create surprising
perfume
, body care, scented candles and decorative fragrance diffusers.
Iconic Diptyque bestsellers
Are you already familiar with the house's iconic bestsellers?
Fleur de Peau
tells a heady love story about Psyche and Eros; a Greek myth. Enjoy aromas of musk, ambrette and an elegant, powdery iris.
Diptyque Eau des Sens
owes its vibrant character to its original composition. Each citrus note contains the corresponding leaf, blossom and peel to capture the energy as a whole. Or discover
Diptyque Do Son
: inspired by diptyque co-founder Yves Coueslant's precious childhood memories of summers spent in Vietnam. This floral perfume is reminiscent of an evening breeze where the sweet, slightly spicy scent of tuberose and the sea blow past you.
Diptyque scented candles: a must-have for every interior
Globally, Diptyque is hugely popular for its minimalist design with its distinctive, emblematic design. A Diptyque home fragrance brings Parisian simplicity to your bathroom and always looks chic and understated. Diptyque scented candles add charm to any home and take you on a historical journey through fairy tales. Enjoy the smoky aroma of the Diptyque Feu de Bois scented candle that will make you dream about a romantic fireplace with crackling fire. Or go for Diptyque Baies, scented with freshly picked berries and floral rose accents.
Is a Diptyque candle vegan?
Diptyque candles are made from the highest quality vegetable paraffin wax. The brand uses only natural and pure fragrance extracts in this process, and no beeswax or synthetic fragrances. The lead-free, cotton wick is also free of harmful metals - so you can enjoy your creation with peace of mind.