Dr. Vranjes Firenze
Dr. Vranjes, pharmacist, chemist and cosmetics specialist from Florence, blends his research, individual talents and family history in the creation of his collection of home fragrances. Quality and passion are the key driving forces behind his varied collection, which he develops in his Antica Officina del Farmacista; a combined studio/laboratory/boutique. The very highest quality refined essential oils and natural ingredients are at the core of his home fragrances, which are all beautifully presented in handmade glass bottles. The form these bottles has been inspired by one of Florence's most iconic buildings: Il Duomo. Simultaneously classic and modern, a gem for every interior.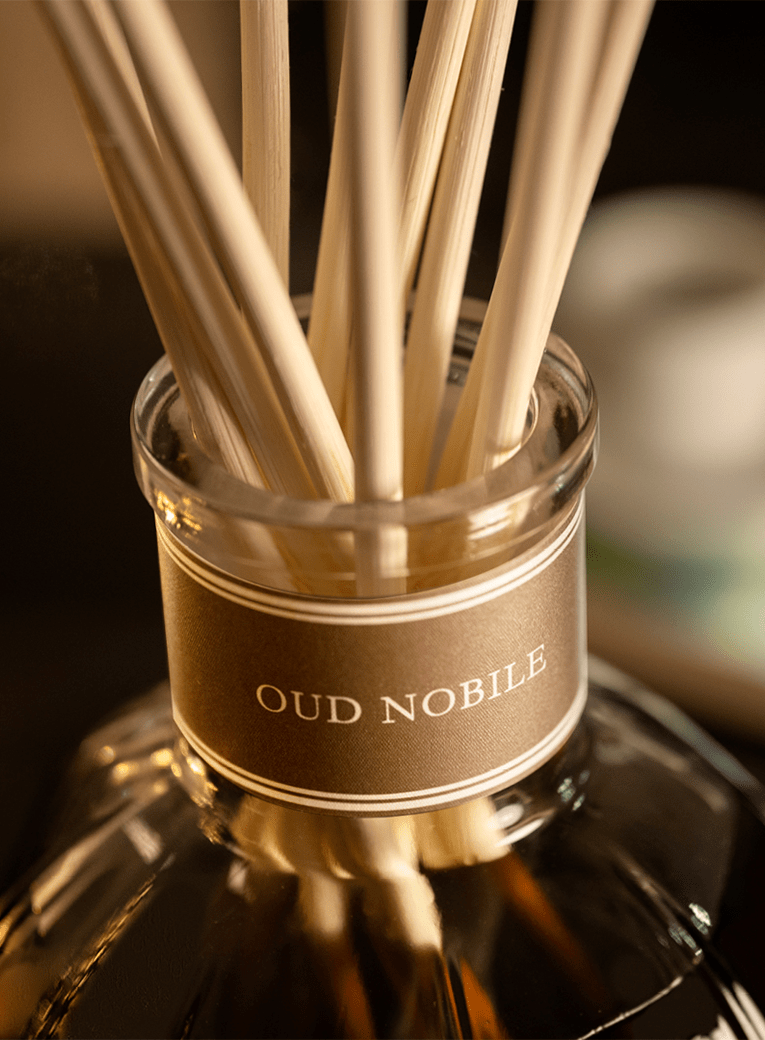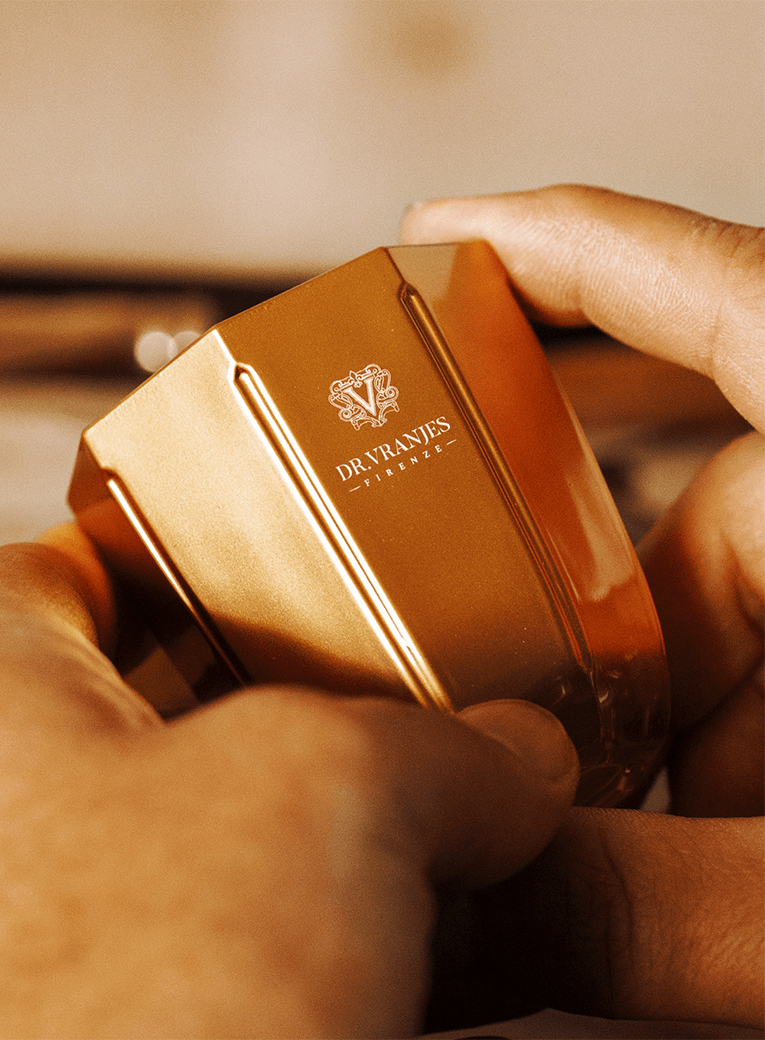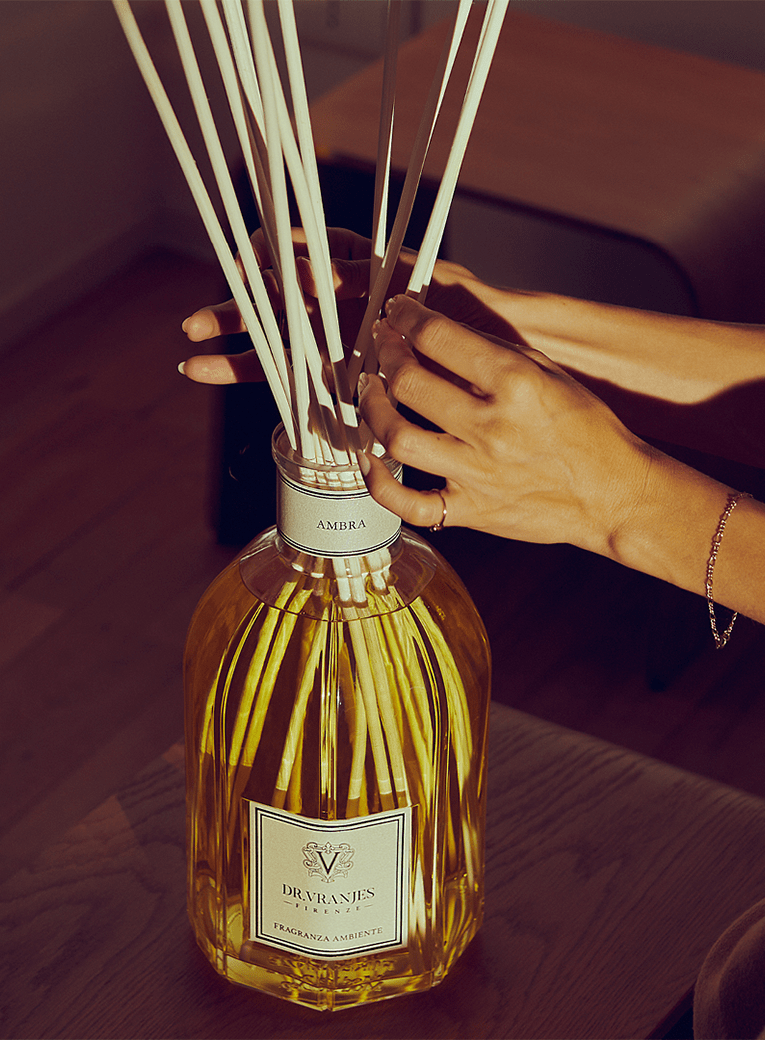 Discover Dr. Vranje scents at Skins
Dr. Vranjes was founded by the talented Italian pharmacist and chemist, Dr. Paul Vranjes. With a profound passion for art and perfumery, he began his journey to develop unique fragrances that would create a harmonious balance between emotions and environments. With a unique formula, based on his scientific knowledge, Dr. Vranjes managed to develop an advanced aromatic concept that optimizes fragrance diffusion and provides a long-lasting fragrance experience.
The collection of Dr. Vranjes
The range of Dr. Vranjes includes a sumptuous selection of interior perfumes, diffusers and scented candles. Each product has been designed with the utmost care to embody a sense of luxury, style and sophistication. Here are some of the standout products from the collection:
Dr. Vranjes is known for its elegant and effective fragrance diffusers. The diffusers are available in different sizes and beautiful bottles that serve as true works of art. Choose from a range of fragrant essences, such as the
Dr. Vranjes Rosso Nobile diffuser
, an intoxicating mix of red wines and spices, or Aria, a light and airy fragrance inspired by fresh sea notes.
Add a touch of warmth and romance to a room with Dr. Vranjes. Made from high-quality waxes and enriched with essential oils, these candles provide a subtle and sophisticated aroma that will pamper your senses. For example, try the enchanting Dr. Vranjes Melograno candle with the sweet scent of pomegranates, or the sensual
Dr. Vranjes Ambra candle
, which combines amber and spices.
For a quick and instant fragrance boost, Dr. Vries perfect. With just one dose, a lush scent spreads that immediately envelops the house.
Dr. Buy Vranjes at Skins
Skins is a leading retailer in the Netherlands in the field of exclusive and high-quality beauty and care products. With a passionate love for luxury and quality, Skins carefully selects the most prestigious brands that are admired worldwide for their innovative formulas and enchanting creations. The partnership with Dr. Vranjes brings an extraordinary addition to the range, allowing you to enjoy the most exquisite fragrances to enhance your home environment.
In the world of Dr. Vranjes you will experience an unparalleled harmony between art and science, where scents transform your home into an oasis of tranquility and elegance. Experience the magic of Dr. Vranjes at Skins and discover a new dimension of luxurious interior perfumes.