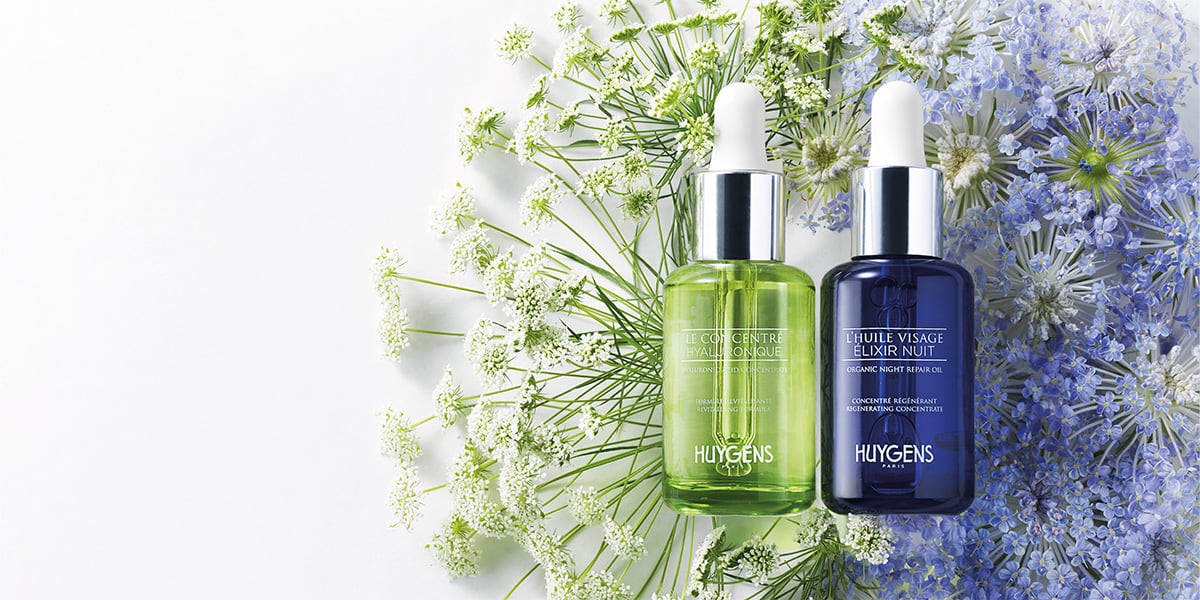 HUYGENS
Experience the true essence of natural beauty with HUYGENS. This high-end cosmetics brand blends centuries-old botanical wisdom with modern science to create exceptional skincare. In 2013, in the heart of Le Marais, Paris, this French organic beauty apothecary first opened its doors. Inspired by Constantijn Huygens' 17th-century botanical garden and his unique formulas, they craft natural and certified organic skincare of the highest quality. All formulations are vegan, cruelty-free, and beautifully sustainably packaged. In this way, each product embodies the purity of nature and the refinement of Parisian craftsmanship.
Shop for HUYGENS at Skins
When you opt for HUYGENS' skincare, you are choosing a brand synonymous with natural luxury and French elegance. At Skins, we understand that your skin deserves only the best. That's why we only offer brands that meet the highest standards of quality and integrity, like HUYGENS. Whether you're in search of a nurturing cream, a gentle cleanser, or a revitalizing serum, at Skins you'll find the best of Huygens.
Organic, Natural Skincare by Huygens
HUYGENS combines the power of nature with the finesse of French pharmacy expertise. Each product is meticulously formulated with organic ingredients that nourish and protect the skin. The botanical extracts and oils in HUYGENS products are chosen for their therapeutic properties, ensuring that each application is not only a delight for the senses but also beneficial for the skin. With a philosophy deeply rooted in sustainability, HUYGENS guarantees that each product is not just good for you, but also for the planet.
HUYGENS Hyaluronic Acid Concentrate: The Serum that Awakens the Skin
One of HUYGENS' most renowned products is their Hyaluronic Acid Concentrate. This serum, rich in hyaluronic acid, ensures intense hydration and helps reduce fine lines and wrinkles. Its lightweight texture is quickly absorbed by the skin, leaving it soft, nourished, and rejuvenated. With regular use, your skin will radiate with a youthful glow, making it an indispensable product in any skincare routine.
Guidance from our Skins Experts
Every skin type is unique and deserves individual attention. Our Skins Experts are specially trained to guide you through your personal skincare journey. During a visit to our boutiques, they take the time to analyse your skin, listen to your needs, and provide tailor-made advice. Whether you have questions about HUYGENS products, wish to curate a complete skincare routine, or simply seek a pampering moment for yourself, our experts are here for you.