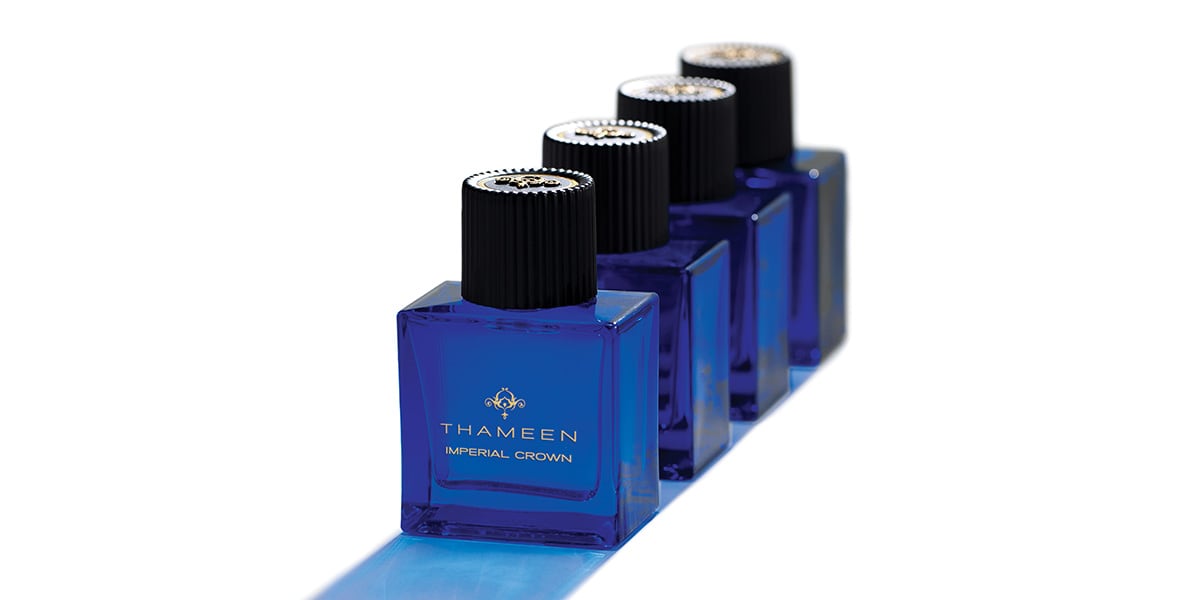 Thameen London
Experience the rich tradition of British heritage with Thameen London's fragrances. Since 2013, Thameen has been bringing stories to life through exquisite scents, crafted with a profound passion for art and sustainability. Each fragrance is a blend of innovative notes and classic structures, inspired by the splendour of British crown jewels and cultural heritage. Renowned for their intense aromatic strength and longevity, Thameen's creations embody the perfect harmony of sustainable ingredients and modern craftsmanship.
Buy Thameen at Skins
Enjoy yourself with the exclusive collection of Thameen perfumes, now available at Skins. Synonymous with elegance and sophistication, Thameen offers a range of unique fragrances that are more than just perfumes; they are stories in a bottle. At Skins, we take the time to carefully select each Thameen product to ensure you get only the highest quality. The range extends from deep, rich aromas that excite and enchant your senses, to fresh, vibrant notes that enrich your everyday life. Whether you are looking for a fragrance that reflects your personality, or one that accentuates a special moment, at Skins you will find the perfect Thameen perfume for every occasion and mood. Be inspired by the stories behind each perfume and discover how they can transform your daily routine into a moment of luxury and indulgence.
Thameen London: sublime fragrances, crafted with a deep passion for art and sustainability
Thameen London is distinguished by its deep-rooted commitment to both art and sustainability. Each perfume is a work of art, carefully crafted from the most exquisite ingredients. These fragrances are not only an ode to beauty, but also to the world around us, with a strong focus on sustainable and responsible sourcing. Thameen's collection reflects a harmony between classic fragrance textures and modern, innovative elements.
The Cora by Thameen: an opulent fragrance inspired by one of the world's most imposing diamonds
Thameen's The Cora Eau de Parfum is one of the house's most iconic creations. The perfume pays homage to the Cora Sundrop diamond. This fragrance forms a harmony of delicate florals and musky amber. Notes of patchouli add a deep, seductive finish. The Cora is more than a perfume; it is a story told through an enchanting scent, suitable for those who want to mark their presence with a touch of history and luxury.
Advice from our Skins Experts
At Skins, we understand that choosing the right perfume is a personal journey. Our Skins Experts are here to guide you through this journey of discovery. With Skins extensive range of perfume, their extensive knowledge of the Thameen collection, and a keen eye for your specific preferences, they are ready to advise you. They will help you find a fragrance that not only suits your style, but also underlines and enhances your unique personality. Discover the multifaceted world of Thameen online, where our experts will support you remotely with personal and expert advice to ensure you always make the right choice.