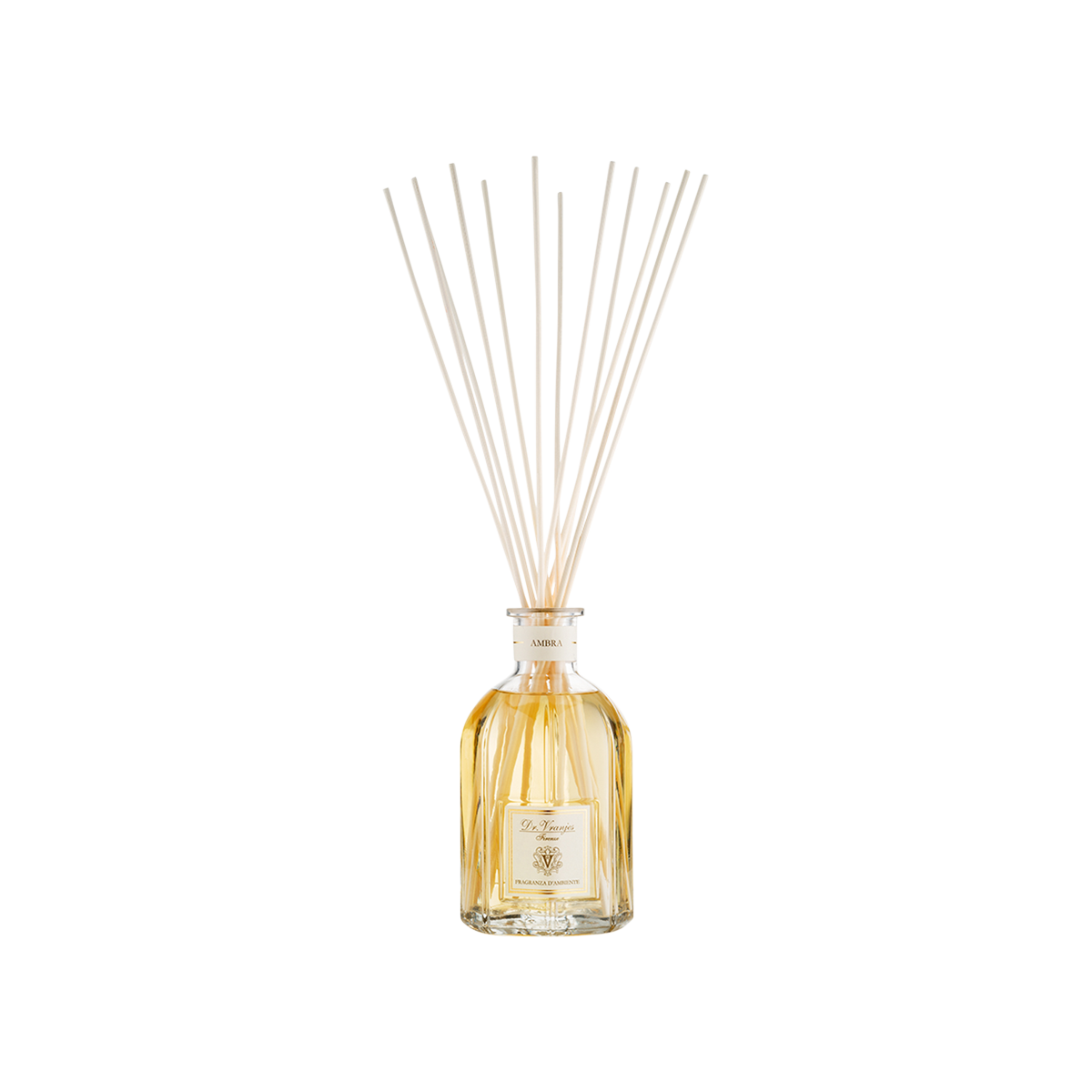 De Ambra Sticks van Dr. Vranjes Firenze zijn gemaakt van natuurlijke ingrediënten die hun oorsprong vinden in regio Florence, Toscane. Met de mediterrane geuren van Dr. Vranjes Firenze haal je luxe, warmte en comfort in huis, gepresenteerd in een prachtig, handgemaakt flacon.
Ontdek hoe de elegante amber en patchoeli samensmelt met de intense noten van sandelhout en vanille. Het fascinerende mysterie van de oosterse amber geeft ontspanning aan leefruimtes en slaapkamers en verfraait ze met een aangename en charmante sensatie.
This product is not (yet) in stock online. Enter your email address to be notified of our online stock, or check the stock at a boutique near you.
Fragrance notes
Top: amber
Hart: patchouli
Basis: sandelhout
About
article number
115389
HOME FRAGRANCE AMBRA ALCOHOL PROPYLENE GLYCOL LINALYL ACETATE HEXAMETHYLINDANOPYRAN BHT COUMARIN EUGENOL LINALOOL CITRUS LIMON PEEL OIL GERANIOL
Skins Experts
How to
Carefully open the bottle with the scented oil and place the fragrance sticks inside. Wait 24 hours so that the scent can spread optimally in the room. 
Note: the place where you place the scent diffuser affects the speed at which the perfume goes on. Place it in a place at room temperature for optimal use; too warm a place above the stove or in continuous direct sunlight will shorten the time you can enjoy it.
This product does not have any reviews yet. Be the first to write a review.
Be inspired and advised in our boutiques. Come and smell, feel, and experience what truly suits you.
The stock you see below is our best possible indication.
Large stock
Limited stock
Out of stock