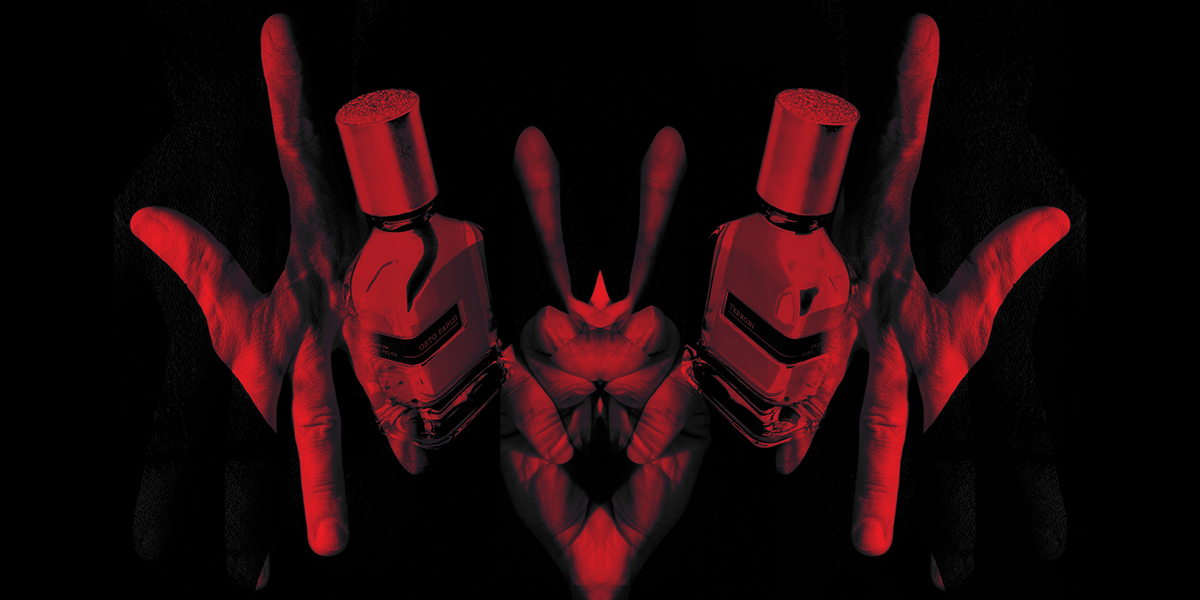 Orto Parisi
The parts of the body that carry more smell are those where more soul is collected. The strong smells have become unpleasant to us, because the excess of soul is intolerable to the extent that our innate animalism is repressed and breaking from civilization. This project is my garden I have planted, fertilized, cultivated, and harvested. Orto Parisi states that our body is experiences like a garden, its smells are a true mirror of our soul. - The Nose, Alessandro Gualtieri
Shop Orto Parisi at Skins
Enter the world of Orto Parisi, where the essence of beauty is captured in fragrances. Discover this tantalising selection of Italian haute parfumerie at Skins, where we invite you to immerse yourself in the deep, complex aromas that characterise Orto Parisi.
Italian perfumery by Orto Parisi
Orto Parisi, founded by innovative mind Alessandro Gualtieri, is known for its rich, intense and bold fragrances. The brand honours the traditions of Italian perfumery, while taking them to the next level through surprising and provocative fragrance compositions.
Each perfume is a true masterpiece, composed of carefully selected ingredients that capture the versatility of our natural world. From the deep wood notes of 'Stercus' to the aromatic spices of 'Boccanera', Orto Parisi perfumes evoke emotions and leave an indelible impression.
Discover the Orto Parisi collection
Orto Parisi's collection is both rich and seductive, with fragrances designed to leave a powerful, long-lasting impression. Each fragrance is an expression of individuality, designed to give the wearer a deep sense of connection and self-expression.
Discover 'Brutus', a robust and powerful fragrance, or 'Viride', which combines green notes with the warmth of spices. For those who prefer something softer, there is 'Megamare', a fresh ocean scent that captures the immensity of the sea. Orto Parisi's collection offers something for every nose, and each perfume invites you to dig deeper and discover its many facets.
Advice from our Skins Experts
At Skins, we understand the art of choosing the perfect perfume. Our experienced Skins Experts are available to guide you through the world of Orto Parisi. Whether you are looking for your new signature fragrance or want to experiment with something completely new, we are here to advise and help you find the perfect match within the Orto Parisi collection. Experience the unique world of Orto Parisi at Skins or meet one of our other exclusive perfume brands, such as Aqualis, INITIO Parfums Prives or Maison Crivelli.