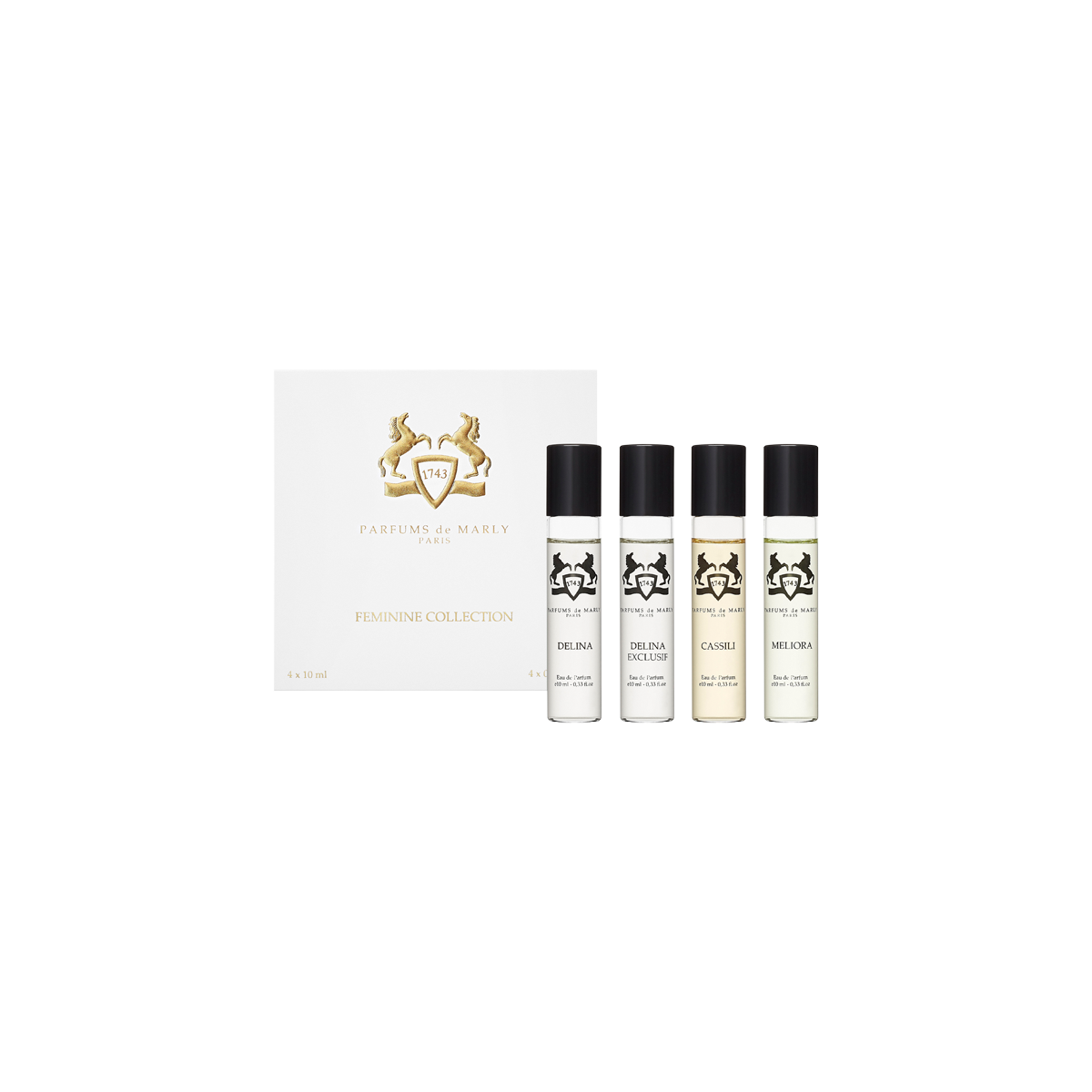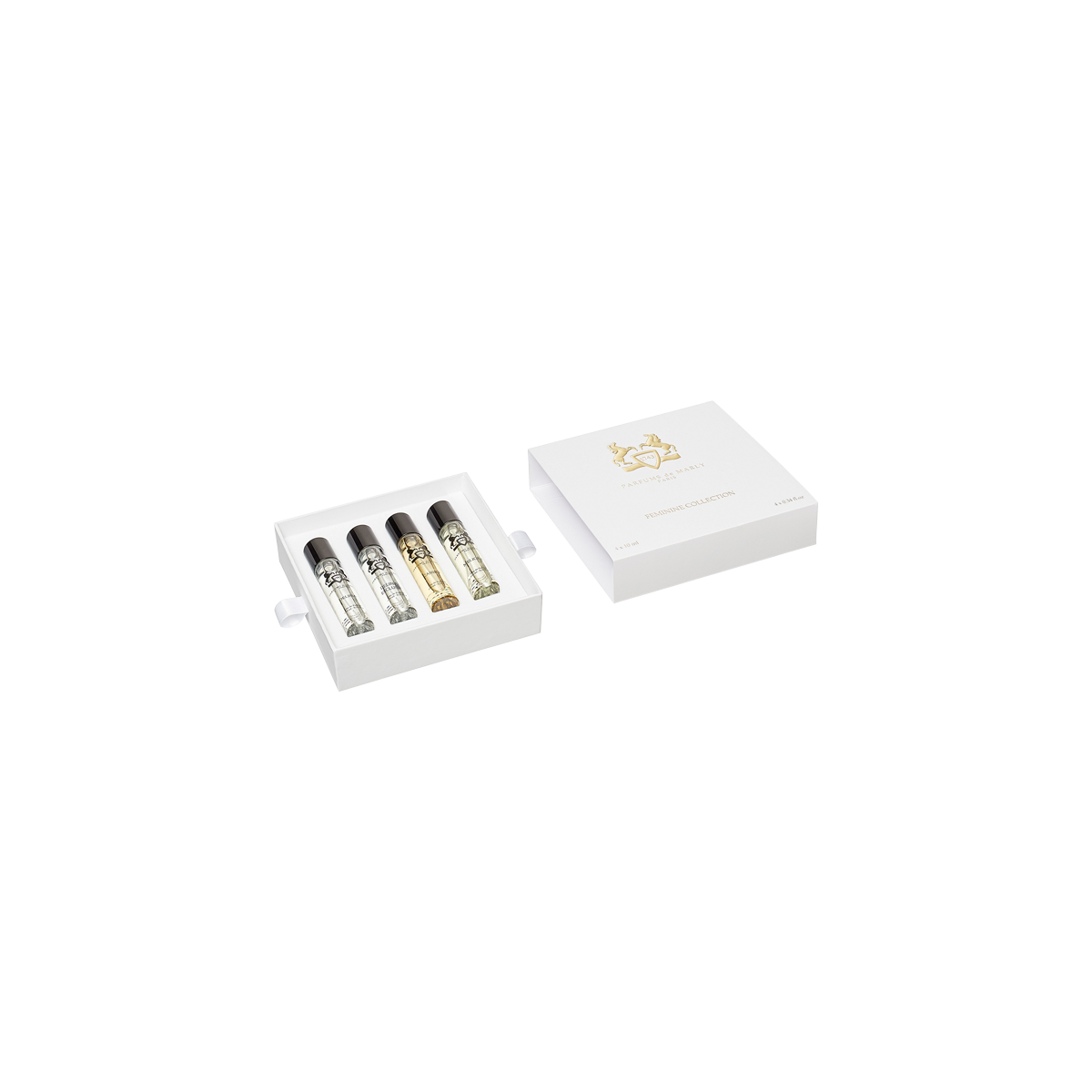 The Discovery Set Feminin by Parfums de Marly is a selection of four travel-sized fragrances (10ml) to discover the house. This discovery collection is an olfactory curation of vibrant and creative fragrance compositions with some of the most beautiful and rare essences. This set is perfect not only for discovering the scents but also for travel and gifting.
The Discovery Set Feminin contains the following fragrances:
Cassili: combination of velvety fruit and pastel flowers, with hints of vanilla and wood.
Delina: Turkish rose, lily of the valley and peony with a fruity trio of lychee, rhubarb and bergamot and a profound base of cashmere wood and musk.
Delina Exclusif: opens with the freshness of fruity bergamot, pear and lychee, leading to smoky oud and amber notes.
Meliora: a delicate, romantic fragrance with rose and lily, fruity scents of raspberry and blackcurrant and a vibrant, sparkling sillage.
Features
Fragrance notes
Cassili:
Top: red currant, Bulgarian rose, transparent white flowers
Heart: plum accord, mimosa absolute, plumeria, petalia
Base: sandalwood, tonka beans, vanilla bean
Delina:
Top: rhubarb, lychee
Heart: Turkish rose, vanilla
Base: cashmere wood, musk
Delina Exclusif:
Top: lychee, pear
Heart: roses damascene, incense
Base: vanilla, musk
Meliora:
Top: red currants, raspberry
Heart: rose, ylang-ylang
Base: vanilla, musk
About
article number
126017
Skins Experts
How to
Apply perfume to areas where you feel your heartbeat, such as your wrist and neck. You can mist the perfume on the clothing, to let the scent remain longer. With eau de parfum, extrait de parfum and perfume, perfume is only worn on the skin, because oils need skin to retain fragrance. Cologne and Eau de toilette can be sprayed on clothing. Note: If the perfume has a strong colour concentration, do not mist on light-coloured clothing. 
This product does not have any reviews yet. Be the first to write a review.
Be inspired and advised in our boutiques. Come and smell, feel, and experience what truly suits you.
The stock you see below is our best possible indication.
Large stock
Limited stock
Out of stock