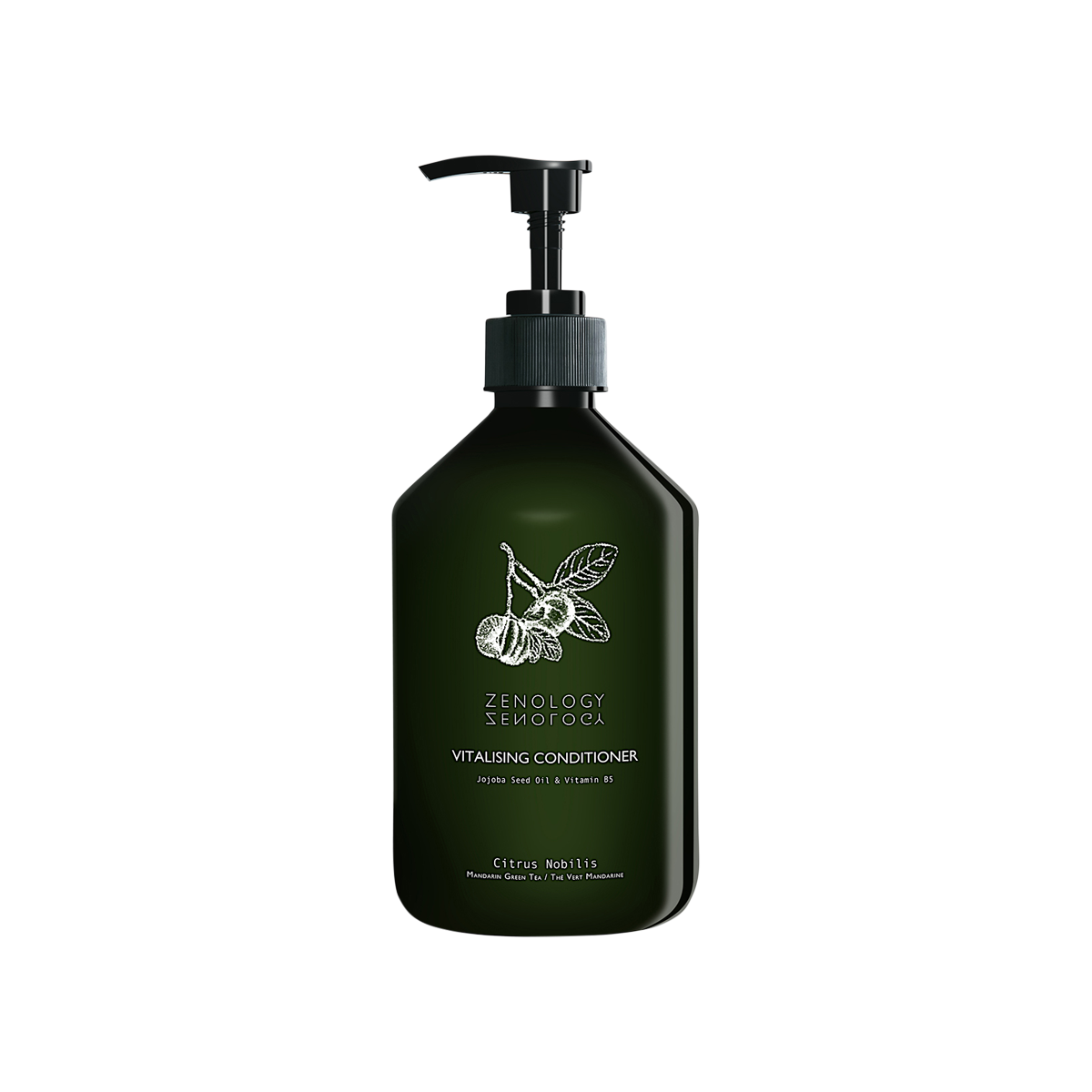 Zenology



Citrus Nobilis Vital. Conditioner 500ml
Our conditioner for all hair types leaves hair shiny and manageable while imparting moisture and nourishment. Formulated with vitalising Jojoba Seed Oil, this replenishing conditioner energizes hair while leaving it feeling refreshed and healthy. Jojoba Seed Oil, Vitamin B5 How to use: Apply an amount of this creamy, conditioner, work through the mid-lengths and ends after shampooing. Rinse thoroughly with luke warm water so hair will instantly be disentangled, smooth and vitalised. Calcium Pantothenate (Vitamin B5) the Moisturizer: the water-soluble salt of Pantothenic acid is converted into free vitamin B5. It maintains the moisture level of the hair, stimulates cell growth and tissue regeneration. Calcium Pantothenate has been shown to stimulate hair growth.
About
article number
111938
Skins Experts
How to
Want to know how to use this product? Contact our Skins Experts. You can reach us by phone, via WhatsApp, by e-mail or by sending us a message via the chat button. Go to our contact page for more information.
No reviews found. Be the first to share your insights.
Be inspired and advised in our boutiques. Come and smell, feel, and experience what truly suits you.
The stock you see below is our best possible indication.
Large stock
Limited stock
Out of stock