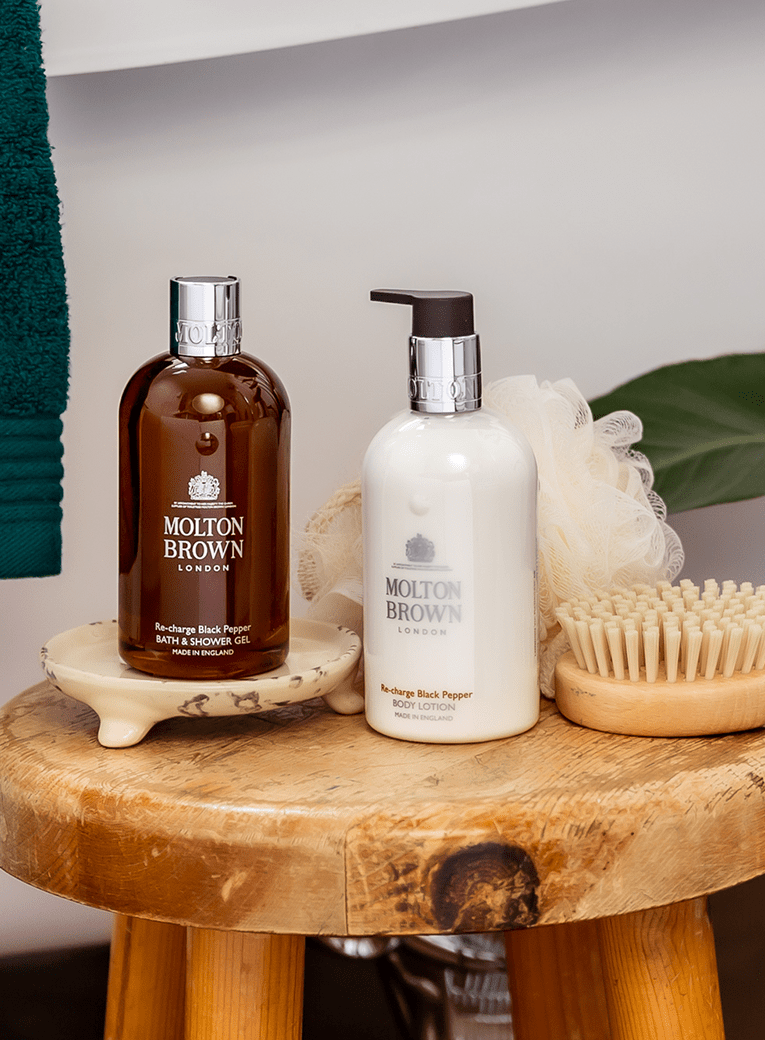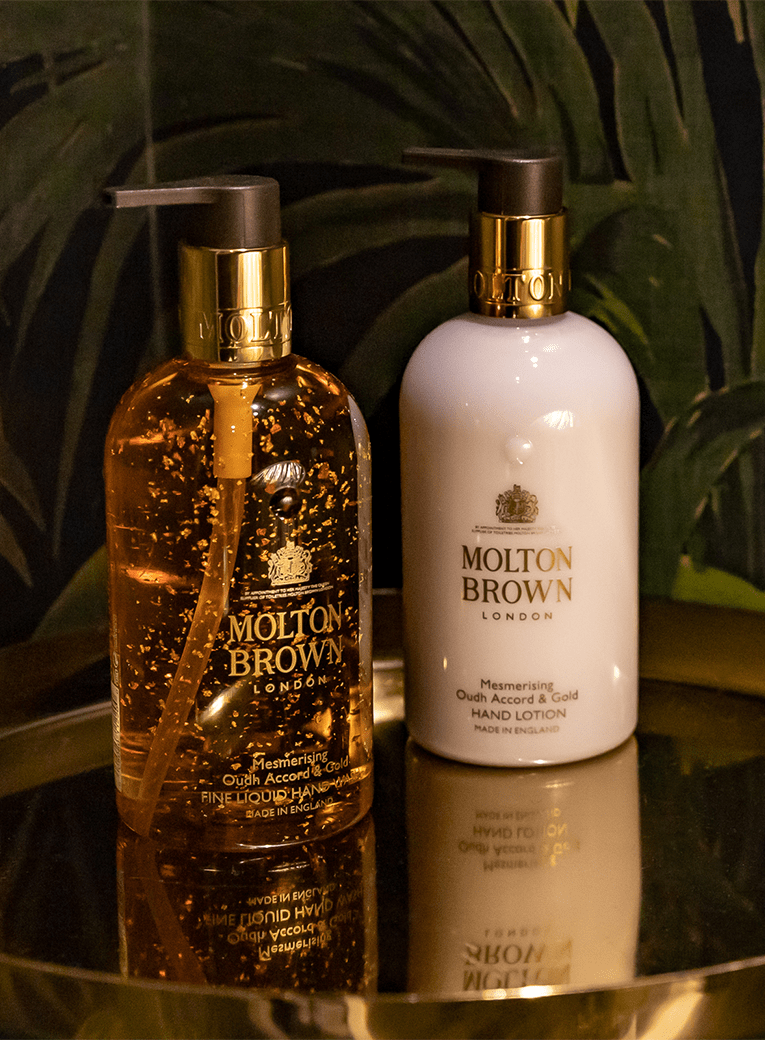 Molton Brown
Molton Brown startte in 1971 in Londen in een winkel op kleine schaal met ambachtelijke producten en is inmiddels uitgegroeid tot een internationaal merk dat luxe ademt. Bubbling Orange Grove was een van de eerste Britse luxe handzepen en werd snel bekend door de onvergetelijke citrusgeur. Tegenwoordig is de geur bekend als Orange & Bergamot en het is nog steeds een bestseller en absoluut icoon. De douchegels, bodylotions en verzorgingsproducten mengen exotische ingrediënten met een vleugje Londense excentriciteit. De geuren zijn geïnspireerd door reizen naar onbekende bestemmingen, waardoor de beste ingrediënten ter wereld worden gebruikt. Alle ingrediënten worden zorgvuldig uitgebalanceerd en vakkundig samengesteld, waardoor elke geurcreatie fascineert. Molton Brown is door Koningin Elizabeth II benoemd als Hofleverancier van het Britse Koningshuis. Een erkenning waar het parfumhuis begrijpelijk enorm trots op is.
Shop Molton Brown bij Skins
Bij Skins geloven we in de verrijkende kracht van uitzonderlijke cosmetica. Dit is waarom wij trots zijn om Molton Brown in ons assortiment te hebben, een merk dat bekend staat om zijn luxe verzorgingsproducten. Bij Skins kun je kennismaken met Molton Brown of jouw liefde voor het merk voortzetten, en een selectie van de beste producten van dit prestigieuze merk ontdekken.


Ontdek Molton Brown
Molton Brown, opgericht in 1971, heeft een ongeëvenaarde reputatie opgebouwd met zijn opvallende geuren en ongeëvenaarde verzorgingsproducten. Gemaakt in Londen en geïnspireerd door de wereld, combineert Molton Brown exotische ingrediënten met de flair van de Engelse stijl. Van bath & shower producten tot verfijnde handverzorging en moisturisers, elk Molton Brown product biedt een unieke ervaring die je zintuigen prikkelt en je dagelijkse routine transformeert in een luxueus ritueel.


De collectie van Molton Brown
De collectie van Molton Brown is uitgebreid en divers, zodat iedereen een product kan vinden dat bij zijn of haar voorkeuren past. Ga op reis met de geurige wereld van Molton Brown, die zorgvuldig ontworpen geuren bevat die variëren van fris en kruidig tot diep en sensueel. Hun iconische douchegels, luxueuze lotions en handverzorgingslijn zijn geformuleerd met zeldzame ingrediënten en vervaardigd met de grootste zorg. Elk Molton Brown product is een verrijking voor in de badkamer en voegt bovendien een stijlvolle touch toe aan ieder interieur.


Advies van onze Skins Experts
Onze Skins Experts staan klaar om je te begeleiden bij het ontdekken van Molton Brown. Of je nu op zoek bent naar een specifieke geur, een cadeau voor een speciaal iemand, of advies nodig hebt over welk product het beste bij jouw behoeften past, onze Skins Experts staan klaar om je te helpen. Ze zullen je meenemen door de verhalen en passies die Molton Brown tot leven brengen, en je helpen om de perfecte producten te kiezen die aansluiten bij jouw persoonlijke stijl en behoeften. Bij Skins geloven we in de kracht van persoonlijke ervaring, en we streven ernaar om elke klant een unieke en memorabele reis te bieden. Met Molton Brown en Skins wordt elke doucheroutine een verwenmoment.