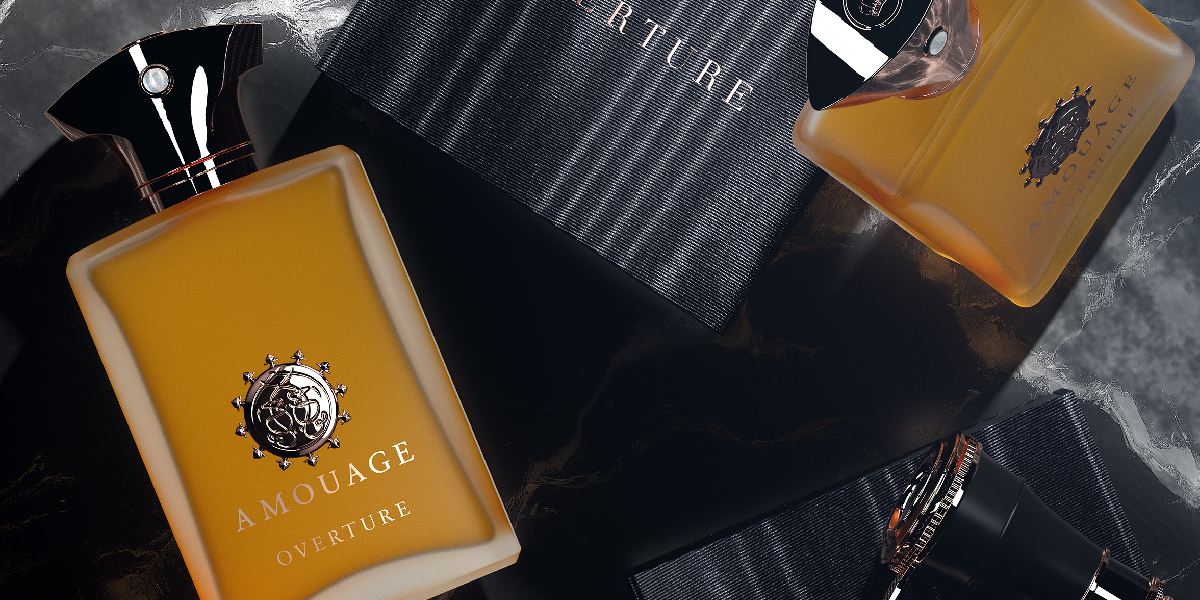 Amouage
Amouage is een parfumhuis dat bekend staat om haar intense, verfijnde en kenmerkende creaties. Opgericht in 1983 in het Sultanaat van Oman als 'De Gift van Koningen', heeft het huis de Arabische kunst van het parfumeren geherdefinieerd. De geuren van Amouage brengen een ode aan Oman - een historisch handelscentrum voor wierook en mirre – en dit ruik je in hun mystieke creaties. De parfums van Amouage worden gelabeld met 'Man' en 'Woman', maar kunnen door iedereen gedragen worden. Het label geeft aan of het parfum een masculine of feminine karakter heeft – desondanks zijn alle geuren to share.
Amouage: traditionele parfumtechnieken en moderne invloeden
Amouage is een prestigieus
parfum
merk dat synoniem staat voor luxe, verfijning en vakmanschap. Met een rijke geschiedenis en een ongeëvenaarde reputatie in de parfumindustrie, biedt Amouage een unieke collectie van hoogwaardige parfums die zowel mannen als vrouwen betoveren. Amouage staat bekend om zijn opvallende en rijke geuren, en elk parfum van Amouage is zorgvuldig samengesteld met behulp van de meest verfijnde ingrediënten. De creaties worden daarnaast met de hand vervaardigd door ervaren ambachtslieden. Hierdoor zijn de parfums van Amouage van uitzonderlijke kwaliteit en stralen ze een aura van luxe en exclusiviteit uit.
Wat Amouage echt uniek maakt, is het gebruik van hoogwaardige en zeldzame ingrediënten. Het merk maakt gebruik van kostbare materialen zoals wierookhars, agarhout, jasmijn en roos, waardoor de geuren een ongeëvenaarde diepte en complexiteit hebben. Amouage is sterk geworteld in zijn erfgoed en put inspiratie uit de rijke geschiedenis en cultuur van Oman. Het merk combineert traditionele Arabische geurtradities met moderne parfumtechnieken, wat resulteert in unieke en betoverende geurcomposities.
Populaire collecties van Amouage
Een van de meest geliefde collecties van Amouage is de "Signature Collection". Deze collectie omvat geuren zoals "
Interlude
", een krachtige en mysterieuze geur met noten van olibanum, amber en wierook. Een andere favoriet is "
Memoir
", een sensuele en intrigerende geur met noten van absint, rozen, en tabak. Elke geur in de Signature Collection vertelt een uniek verhaal en creëert een onvergetelijke geurbeleving.
Naast de Signature Collection heeft Amouage ook een uitgebreid assortiment aan andere collecties. Bijvoorbeeld, de "Library Collection" biedt een reeks geuren die geïnspireerd zijn door literaire werken. Elk parfum in deze collectie weerspiegelt de essentie van een specifiek boek en brengt een emotie of thema tot leven. Enkele opvallende geuren in deze collectie zijn "Opus VII", een houtachtige geur met noten van roze peper, wierook en vetiver, en "Opus X", een elegante en bloemige geur met noten van roos, geranium en labdanum.
Advies bij jouw Amouage parfum
Amouage ziet zichzelf niet alleen als een parfummerk, maar ook als een vorm van artistieke expressie. Elk parfum vertelt een verhaal en roept emoties en beelden op. De geuren worden zorgvuldig ontworpen om de zintuigen te prikkelen en een onvergetelijke ervaring te creëren. Bij Skins adviseren we je met liefde welk Amouage parfum het beste bij jou past. Kom naar een Skins boutique, of neem contact op met een van onze Online Skins Experts.