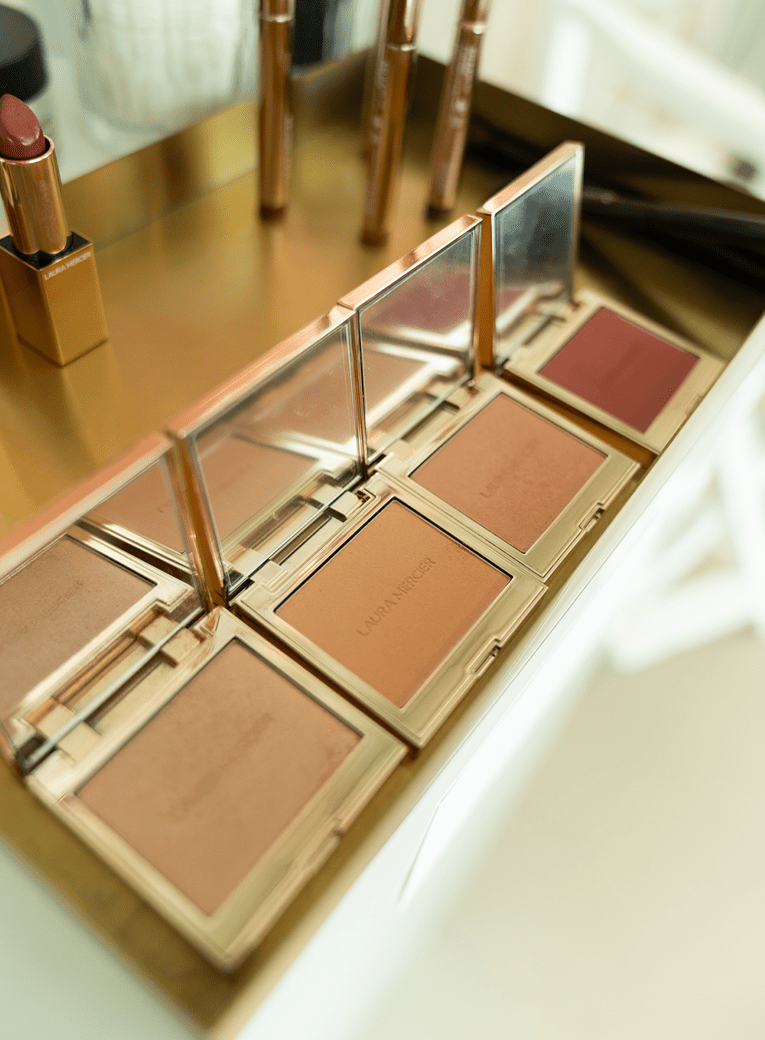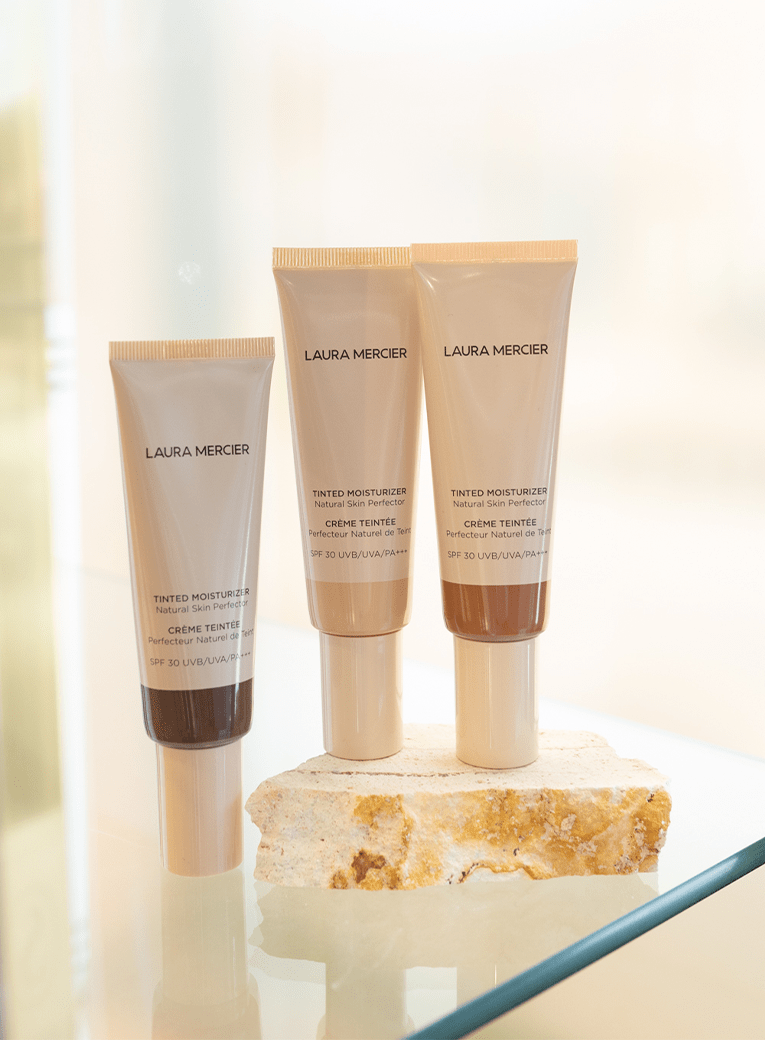 Laura Mercier
De beroemde make-up artist Laura Mercier dankt haar roem aan de 'flawless face' techniek. Gezichten zien er onopgemaakt uit, zonder vlekjes, lijntjes of donkere kringen. Ze was tien jaar de belangrijkste visagiste van Vogue en creëerde iconische looks voor Mariah Carey, Celine Dion en Sarah Jessica Parker. Nu hebben haar make-up producten ook een iconische status bereikt. Haar producten zijn ideaal voor het laten verdwijnen van oneffenheden en het accentueren van pluspunten en brengen het beste in ieders gezicht naar boven. Daarnaast viel haar Tinted Moisturiser in de prijzen bij de Best of Beauty Awards.
Laura Mercier kopen bij Skins Cosmetics
Laura Mercier is een geliefd make-upmerk dat al meer dan twintig jaar actief is in de industrie. Bekend om haar hoogwaardige producten en innovatieve formules, is Laura Mercier een favoriet geworden onder visagisten en beauty liefhebbers. Het merk is genoemd naar de oprichter, een wereldberoemde visagiste die heeft gewerkt met enkele van de grootste namen uit de mode- en entertainmentindustrie.

Een van de meest opvallende aspecten van het merk Laura Mercier is het creëren van producten die de natuurlijke schoonheid versterken. Hun filosofie is gericht op het bereiken van een vlekkeloze, maar natuurlijk ogende teint die zelfverzekerdheid uitstraalt. Laura Mercier make-up doet dit door het gebruik van hoogwaardige ingrediënten en innovatieve formules. De prachtige, lichte producten dragen als een second skin en zorgen voor een stralende en jeugdige finish.

Laura Mercier's no make-up look
Laura Mercier biedt een breed scala aan make-up producten, waaronder foundations, concealers, poeders, blushes, bronzers en oogschaduw. Ze staan bekend om hun iconische
Tinted Moisturizer
, die een lichte, transparante dekking biedt die de huidskleur egaliseert. Het resultaat is een natuurlijk ogende gloed.
Laura Mercier Translucent Powder
is een ander populair product, dat geliefd is om zijn vermogen om make-up te fixeren en glans te voorkomen. Dit gebeurt zonder extra gewicht of textuur aan de huid toe te voegen.

Flawless Skin met Laura Mercier huidverzorging
Naast make-up biedt Laura Mercier ook
skincare
aan. Hun huidverzorgingslijn is ontworpen om te voeden en te beschermen, terwijl het ook een gladde en gelijkmatige basis vormt voor het aanbrengen van make-up. Laura Mercier haar bestverkopende Flawless Skin lijn omvat producten zoals reinigers, toners, serums en vochtinbrengers, die allemaal zijn samengesteld om specifieke huidproblemen aan te pakken en de algemene gezondheid van de huid te verbeteren.
Laura Mercier is een merk dat vrouwen wil helpen zich zelfverzekerd en mooi te voelen in hun eigen huid. Met hoogwaardige producten die zowel effectief als gemakkelijk te gebruiken zijn, is het geen wonder dat dit merk een favoriet is geworden onder schoonheidsliefhebbers over de hele wereld.