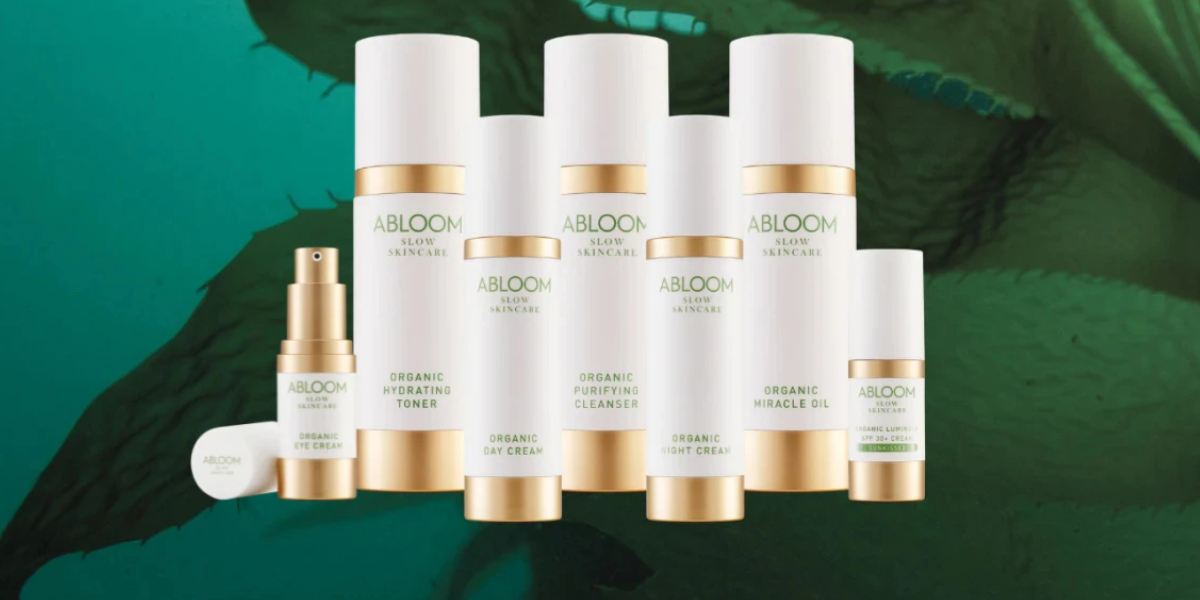 ABLOOM
ABLOOM is a vegan, organic, and cruelty-free skincare brand known for their slow skincare. In a three-month process, ABLOOM transforms organic, raw ingredients of the highest quality into a powerful extract. A careful selection of flowers, herbs, algae, and plants are cold-pressed three times, retaining all the natural strength and potency of the raw ingredients. ABLOOM works with the magic of nature to get and keep your skin in tip-top condition.
Discover the natural beauty of ABLOOM skincare at Skins
ABLOOM is a luxurious skincare brand founded with a deep respect for nature and the intrinsic beauty of the skin. With a holistic approach, ABLOOM strives to harness the best of nature, using carefully selected, organic and sustainably sourced ingredients. Each product is made with love and attention, and you can tell by the result: a radiant skin that is balanced and feels nourished from within.
ABLOOM: Unique products for radiant skin
ABLOOM Skincare products are infused with beneficial plant extracts, cold-pressed oils and natural antioxidants. Some examples of the exclusive products you will find in our range:
The
Organic Soothing Lotion
works as a soothing and moisturizing lotion based on organic aloe vera, which softens the skin and protects it against external influences. Discover
ABLOOM's Organic Eye Cream
: a powerful blend of plants, flowers and ingredients from the sea. Together, these medicinal substances ensure that your eyes are cared for and softened, and that the first signs of skin aging are less visible.
ABLOOM's Organic Green Detox Mask
is ideally suited to boost the skin's immune system. The green color comes from the grasses, vegetables, seaweeds and seeds that are processed in the mask. In addition, natural powerhouses such as barley, colloidal oatmeal and calendula also work wonders for the health of your skin.
This is unique to ABLOOM
The brand uses certified organic ingredients, ethically sourced and without harmful chemicals, resulting in pure and effective products that are gentle on the skin and the environment. ABLOOM believes in the power of a holistic approach to skincare, paying attention to the physical, mental and emotional aspects of beauty and well-being.
ABLOOM's advanced formulas are designed to nourish, repair and rejuvenate the skin, with visible results for a radiant complexion.
Buy ABLOOM at Skins
Discover the world of ABLOOM at Skins Cosmetics and embrace a natural approach to beauty and care. Each product in our range has been carefully selected and offers a holistic experience for the skin, where luxury and sustainability go hand in hand.
Give your skin the loving care it deserves with ABLOOM Skincare, and experience for yourself the difference of natural, effective and ethically responsible skincare. Visit our boutiques or e-boutique to discover the full range and treat yourself to radiant skin that is in harmony.