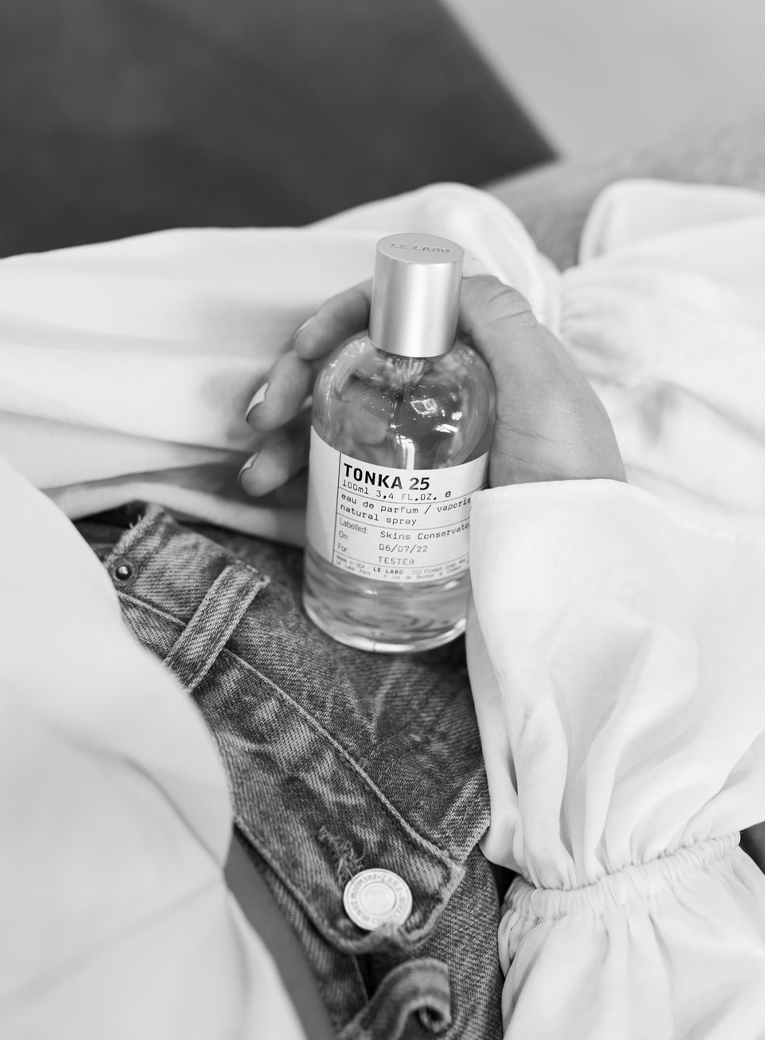 Le Labo
Le Labo was born in Grasse, the capital of perfumery located on the French Riviera. It was raised in New York, the city where their first lab opened in February 2006 on Elizabeth Street in Nolita. Le Labo works with a community of craftswomen and craftsmen who contribute to shaping their world: the perfumer, the lab technician, the candle pourer, and the rose harvester. Every fragrance is hand-blended and personalised to order. There are unisex fragrances accompanied by a body line, home scents available in candles and home sprays, a separate Body, Hair and Face line that includes different formulas and a Grooming line.

In our stores, it is possible to have a personal label made after purchasing a product.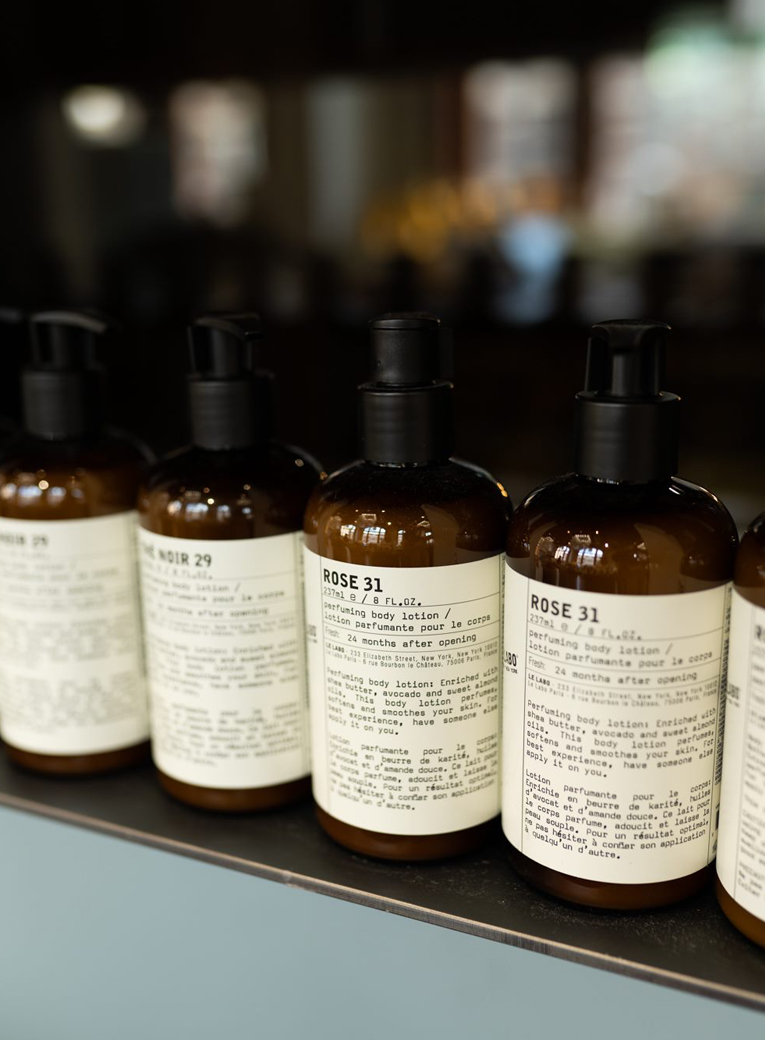 Buy Le Labo at Skins Cosmetics
Le Labo is a niche beauty brand founded in 2006 by Edouard Roschi and Fabrice Penot. The brand's philosophy based on the belief that a fragrance should be personal. Le Labo's approach to creating perfumes differs from the traditional beauty industry, which mass-produces products with the same formula for everyone. The brand believes that every person is unique, and so their fragrance should be too.

All of Le Labo's fragrances are made with high-quality ingredients and are blended in small batches to ensure freshness and consistency. In addition to perfumes, Le Labo offers a range of skin and body care products that are also made with high-quality ingredients and have a unique fragrance profile. Another aspect of Le Labo's brand identity is its minimalist and sleek packaging. The products come in simple, apothecary-style bottles and tubes. Le Labo has gained a loyal following among perfume lovers and people who appreciate the brand's personalised approach.

Le Labo Santal 33 as an iconic classic
Le Labo Santal 33
is an iconic perfume with woody, spicy fragrance notes. The globally loved Le Labo perfume opens with notes of cardamom, iris and violet leaf, followed by a heart of sandalwood, cedarwood and leather. The base consists of amber, vanilla and musk. The result is a warm, sensual yet accessible fragrance that is both comfortable and seductive. The name comes from the main component, sandalwood, and the number 33 refers to the number of ingredients used in the fragrance.

Is Le Labo unisex?
Le Labo is a brand that offers unisex fragrances. Many of their fragrances are designed gender-neutral, meaning they can be worn by anyone, regardless of their gender identity. Le Labo believes fragrance is a personal choice, and their perfumes are meant to reflect the person wearing them rather than a rigid expression of traditional gender norms.