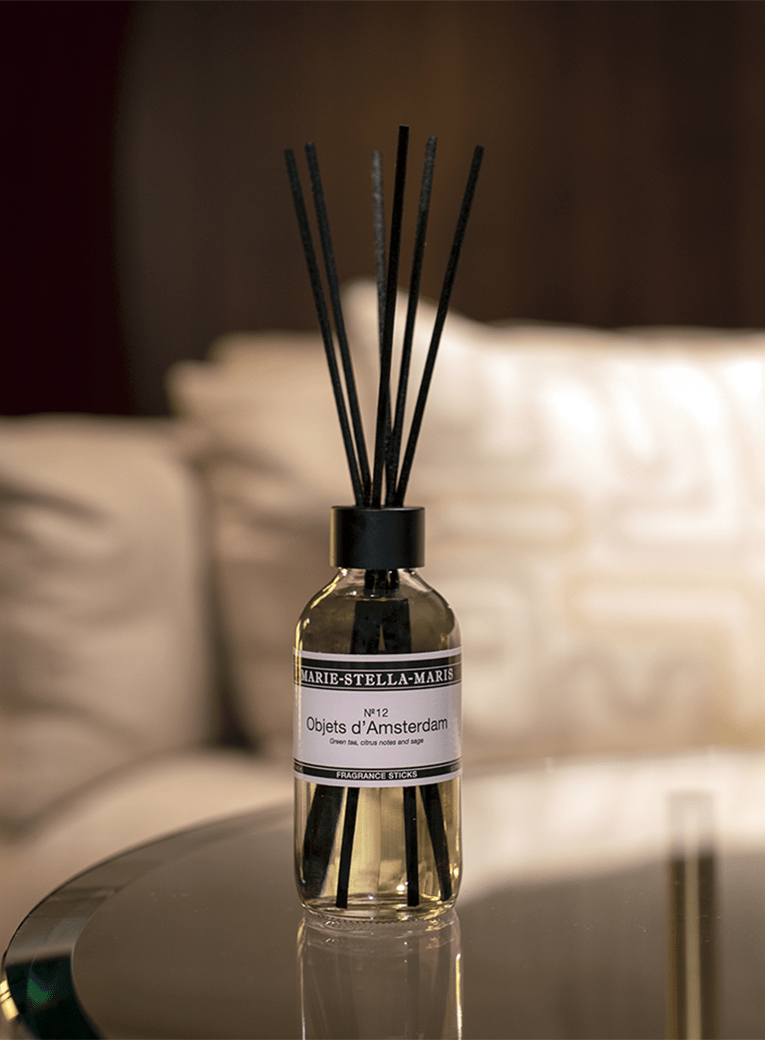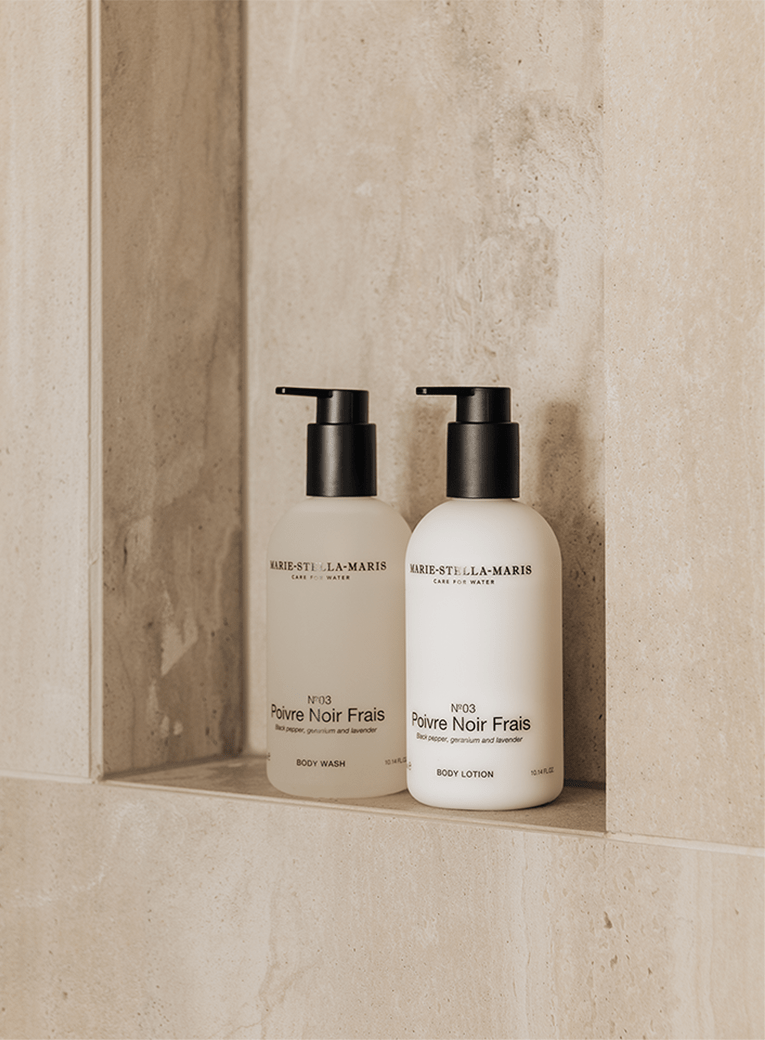 Marie-Stella-Maris
Natural care products and luxury home perfumes of an Amsterdam lifestyle that is committed to making clean water available worldwide. For every product sold, Marie-Stella-Maris donates a fixed amount of money to support water projects. Marie-Stella-Maris develops her products with attention to detail, made original unisex scents and often uses natural ingredients. The care products are mainly aimed at moisturizing, nourishing and balancing the skin and are also beautiful in the bathroom. All body and hair care products are free from parabens, silicones and artificial dyes.
Marie-Stella-Maris for natural and sustainable care products
Marie-Stella-Maris is known for high-quality natural and sustainable skincare products. The brand is dedicated to creating products that are not only good for your skin and hair, but also for the planet. Like Skins, Marie-Stella-Maris believes that beauty and sustainability can go hand in hand. Our Marie-Stella-Maris collection includes a wide range of products for everyday use, each with their own unique properties and benefits. From cleansing products to moisturisers and
shampoo
to bath and body products, at Skins you will find everything for a complete beauty routine.
Marie-Stella-Maris: making a positive impact on the world
One of Marie-Stella-Maris' core principles is to use natural ingredients of the highest quality. These ingredients are selected for their effectiveness and sustainability, so you can enjoy products that are kind to your skin and the environment. The formulas are free of harmful chemicals such as parabens, sulphates and artificial colours, making them suitable for even the most sensitive skin types.
Marie-Stella-Maris strives not only to create high-quality products, but also to make a positive impact on the world. Part of the proceeds go to water projects around the world. The brand believes that access to clean drinking water is a basic right, which is why, with refillable bottles, they support initiatives dedicated to providing safe and clean water to people in need.
Marie-Stella-Maris at Skins
Marie-Stella-Maris' wide range includes face care: discover gentle cleansing gels, hydrating creams and refreshing
toners
that keep your skin healthy and radiant. Pamper your hair with Marie-Stella-Maris shampoos and conditioners that condition and nourish your cut, leaving it with a lovely sillage. In fact, the brand has several product lines, each with a distinctive fragrance.
Enjoy a luxurious bathing experience with invigorating bath oils and relaxing body products, all enriched with natural extracts. Or take care of your hands and feet with the nourishing creams and lotions, which will leave your skin silky smooth. Marie-Stella-Maris scented candles and home perfumes also create an atmospheric environment in your home, with delicious fragrance experiences hand-poured.