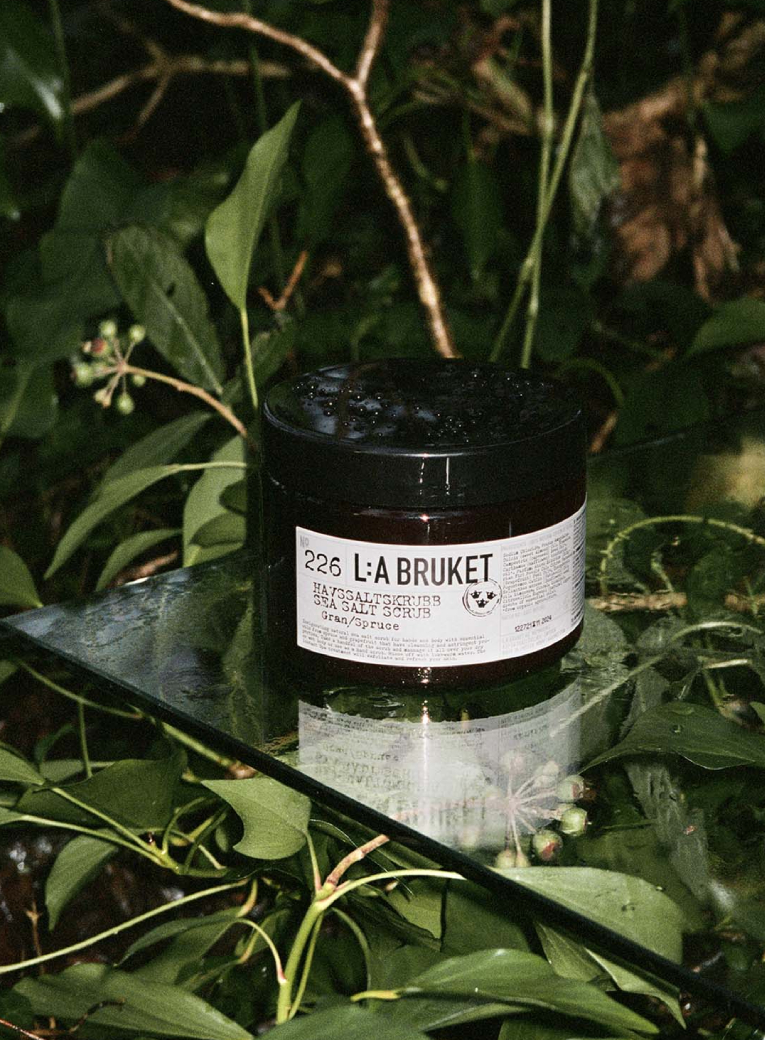 L:a Bruket
Swedish skincare brand L:a Bruket takes you into the powerful world of nature and the sea. Founders Monica Kylén and Mats Johansson combined their passion for nature, design and well-being to develop L:a Bruket's unique skincare products. This organic skincare brand has a distinctive minimalist design and pampers your skin with caring ingredients such as seaweed and essential oils. Experience the remarkable power of nature and enjoy radiant skin thanks to its combination with science.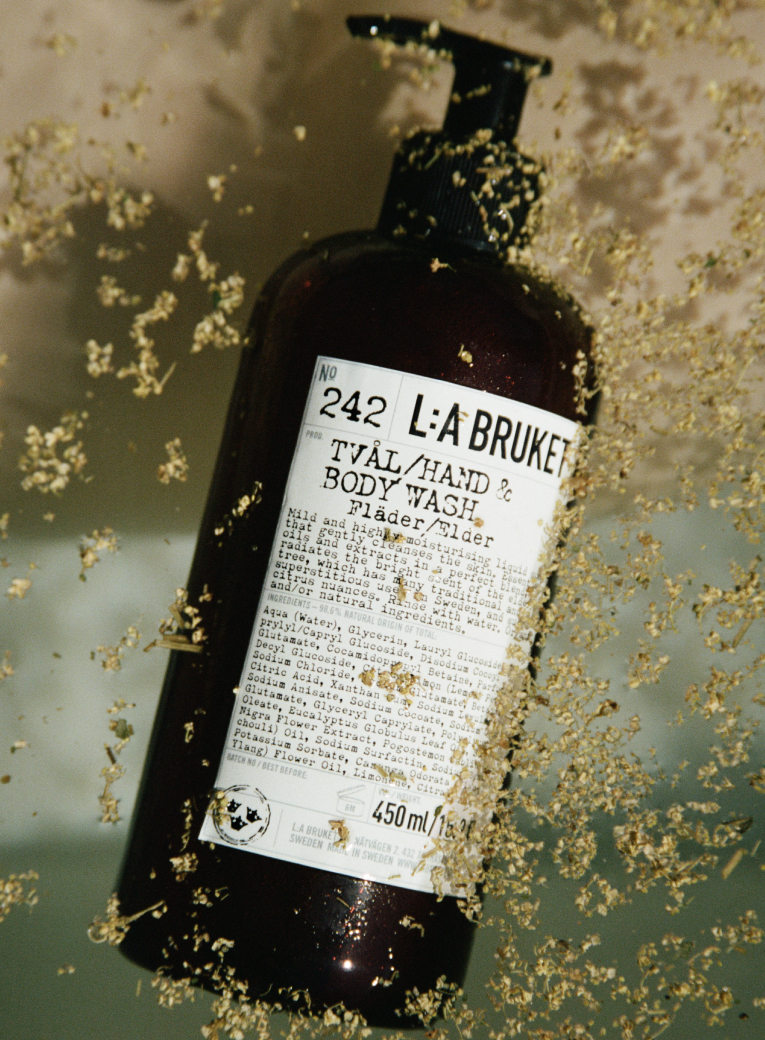 L:a Bruket: Swedish skincare that combines nature and science
Discover the world of L:a Bruket, the Swedish skincare brand that combines the power of nature and science to take the best care of your skin. The unique brand focuses on sustainability, innovation and the finest ingredients nature has to offer.
The founders: Monica Kylén and Mats Johansson
L:a Bruket was founded by passionate duo Monica Kylén and Mats Johansson. With their love for nature, design and wellness, they created a unique brand that focuses on combining natural ingredients with cutting-edge science to develop effective skincare products. Their vision is to offer skincare that shows respect for both nature and each customer's individual needs.
The inspiration: the rugged Swedish coast
The rugged coastline and the healing power of the sea are the basis for L:a Bruket's products. The natural ingredients used in their formulas are carefully selected for their ability to care for, protect and restore the skin. Seaweed, sea salt and essential oils are just some of the powerful ingredients found in L:a Bruket's products.
Organic skincare with a minimalist design
L:a Bruket believes in simplicity, both in their formulas and packaging. The brand is known for its minimalist design, which draws attention to the high-quality ingredients and effectiveness of the products. By choosing sustainable packaging and limiting unnecessary additives, L:a Bruket shows its commitment to the environment and customer health.
The product line: care for every skin type
L:a Bruket's range is designed to meet the needs of every skin type, from dry and sensitive skin to oily and combination skin. L:a Bruket offers a wide range of products to create a complete skincare routine that is both effective and refined.
Sustainability: a core value of L:a Bruket
L:a Bruket is committed to using organic, natural ingredients and strives to minimise the environmental impact of their production and packaging. As such, they have COSMOS certification, are conscious about making every step of the business more sustainable, and offer refills.
Experience L:a Bruket at Skins
Our Skins Experts are on hand to guide you through discovering the products and creating a skincare routine perfectly tailored to your needs and desires. Ask online or in a boutique near you for tips from our experts and let the special scents and textures of L:a Bruket awaken your senses.