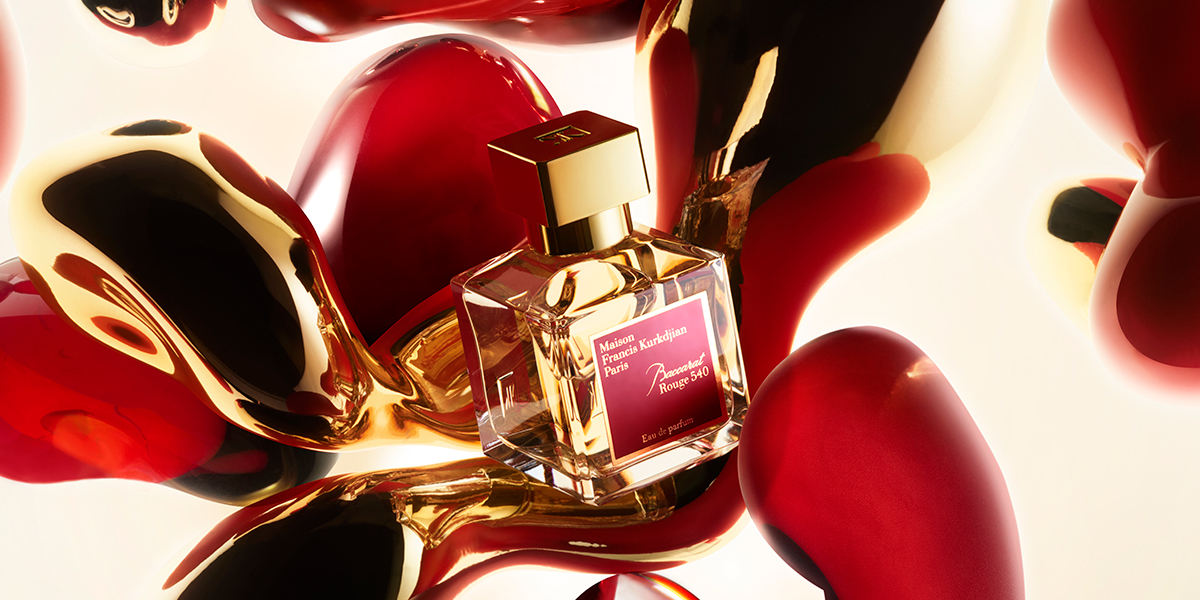 Maison Francis Kurkdjian
After creating perfumes for numerous large fashion and beauty houses, and from 2001 personal perfume for individual clients, Francis Kurkdjian established his own house in 2009: Maison Francis Kurkdjian. A total perfume experience, 24/7, for that luxurious sensation when form merges together with function - all of this with an eye for detail. The collection contains perfumes, additional body products and lifestyle items.
Buy Maison Francis Kurkdjian at Skins
Maison Francis Kurkdjian is a French perfume house founded in 2009 by renowned French perfumer Francis Kurkdjian and his business partner Marc Chaya. The brand is known for its luxury fragrances and has built a reputation as one of the most sophisticated and innovative perfume houses in the world. Maison Francis Kurkdjian's range includes a wide range of fragrances for both men and women, including eau de parfum, eau de toilette and perfume oils. The brand has also released some limited edition fragrances and special collections, such as the Oud collection and the Aqua Universalis line.

The house is praised for its use of high-quality ingredients and its ability to create complex yet balanced fragrances that are both intriguing and wearable. In addition to iconic perfumes, Maison Francis Kurkdjian has also released a selection of scented candles and home perfumes, bringing the brand's signature scent creations to the home environment.

What does Maison Francis Kurkdjian Baccarat Rouge 540 smell like?
Baccarat Rouge 540
is a globally loved Maison Francis Kurkdjian fragrance known for its sensual aroma. The creation is composed of a complex blend of ingredients, including amber, jasmine, saffron and cedarwood. The result is a warm and seductive fragrance suitable for both men and women. Baccarat Rouge 540 is named after the French crystal company Baccarat, known for its beautiful handmade crystal goods. The perfume comes in a glass bottle with a minimalist design and a red colour reminiscent of Baccarat's glittering crystals.

What are bestsellers by Maison Francis Kurkdjian?
Oud Satin Mood
by Maison Francis Kurkdjian is inspired by the rich and sensual fabric of old satin and is meant to envelop the wearer with a sense of warmth, comfort and glamour. It contains a blend of spicy, floral and woody notes, including Bulgarian rose, Turkish rose, violet, benzoin resin, vanilla and agarwood.
Maison Francis Kurkdjian Gentle Fluidity is a unisex fragrance inspired by the ideas of Yin and Yang and the balance between opposites. The fragrance has two different versions -
Gentle Fluidity Gold
and Gentle Fluidity Silver - both created with the same ingredients but in different proportions to create two unique scents. Gentle Fluidity Gold has a warm, woody scent with notes of musk, vanilla and amber.
Maison Francis Kurkdjian Gentle Fluidity Silver
has a fresher, more citrusy fragrance experience.