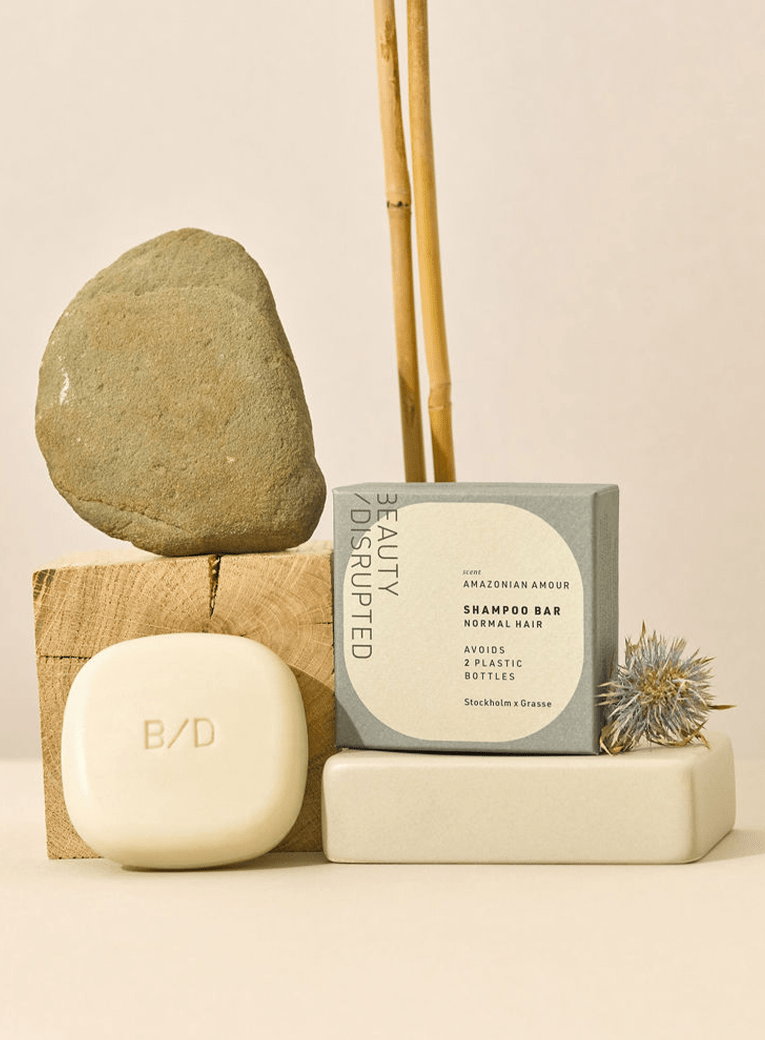 Beauty Disrupted
Meet Beauty Disrupted: Conscious beauty for all genders, designed in Stockholm and carefully crafted in the South of France. All products, from haircare to body wash and shaving, come as luxuriously lathering solid bars that smoothly follow the contours of the human body. The bars contain nature's finest ingredients and are scented with 100% organic fragrance from Grasse. The French and Swedish founders are obsessed with finding better and cleaner ways to craft beauty that really work for both people and planet. The company's products are certified vegan and completely free of plastics and harsh ingredients. Beauty Disrupted donates 20% of its profits to organizations that protect the planet and combat climate change.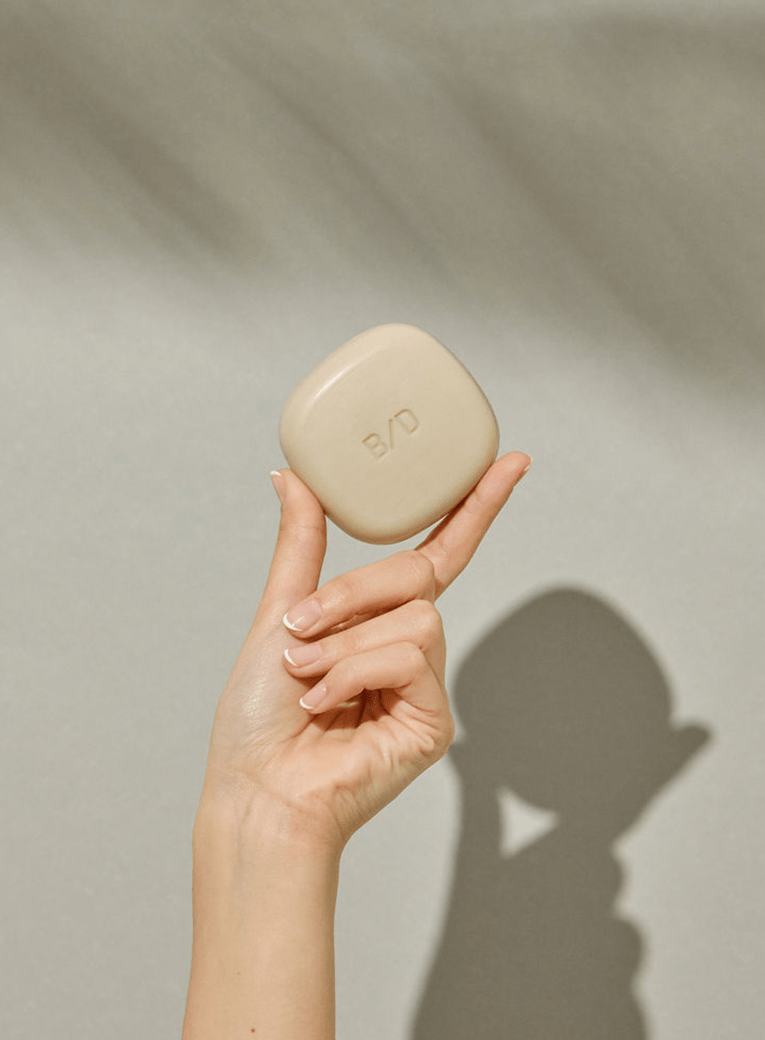 Experience Beauty Disrupted at Skins
Discover Beauty Disrupted at Skins, designed in Stockholm and carefully curated in the south of France. Beauty Disrupted offers a wide range of sustainable shampoo and soap bars for the shower. The brand's hair care, shaving foam and body washes all contain the finest, natural ingredients. The products are also enriched with 100% organic fragrances from Grasse. The solid bars were developed by French and Swedish founders who have a passion for better and more sustainable beauty, good for both people and planet.
All Beauty Disrupted products are certified vegan and completely free of plastic and other harmful ingredients. The brand donates 20% of their proceeds to organisations working for a better world.
Beauty Disrupted: innovative and environmentally conscious
Discover Beauty Disrupted's innovative and environmentally conscious products at Skins and try one of its solid bars. Choose
Shampoo Bar Oily Hair Amazonian Amour
by Beauty Disrupted, with natural ingredients like green clay and oils. The bar removes excess grease and impurities, making it perfect for hair that gets oily faster. The scent Amazonian Amour is an ode to the rainforest: let the harmonious blend of floral and woody scents transport your senses.
The
Body Bar Alpine Glow
by Beauty Disrupted gently cleanses your skin with a moisturising effect. The body bar glides effortlessly over the contours of the body and contains sweet almond oil and natural glycerin. The scent Alpine Glow is a refreshing blend of eucalyptus, rosemary and pine and evokes memories of the Alps.
Enrich your shaving routine with the
Shaving Bar Ocean Magic
from Beauty Disrupted. This is a richly foaming shaving bar for shaving both body and face. Organic sweet almond oil from Provence plays the starring role in the shaving bar. The oil soothes and softens dry and sensitive skin, ensuring smooth and cared-for skin after shaving. Ocean Magic contains sensual notes of sea fennel, Calabrian bergamot and island flowers: a fragrance blend reminiscent of a warm sunset.
Advice for your Beauty Disrupted purchase
Beauty Disrupted is the perfect brand for you if you like to get involved with sustainable skincare products. Need advice or have a question about which Beauty Disrupted product is right for you? Then come and visit a Skins boutique. Our experienced Skins Experts are at your service, and will be happy to advise you on how to create the ultimate shower routine. Or shop online in our E-boutique, and chat, call, email or whatsapp with our Online Skins Experts for professional tips and tricks.