COOLA Suncare
We often worry about what we put into our bodies - why don't we spend more time thinking about what we put on our bodies? The Californian eco-entrepreneur Chris Birchby founded COOLA Suncare in 2002. After years of research with a team of professionals, he was able to market a series of products that are organic, sustainable, and locally produced. COOLA is green, but still wraps you in luxury. The products protect and nourish the skin with vitamins, natural phyto-protectors, and anti-oxidants to reduce the effects of ageing. COOLA will never, ever use PABA, parabens, petroleum, or phthalates.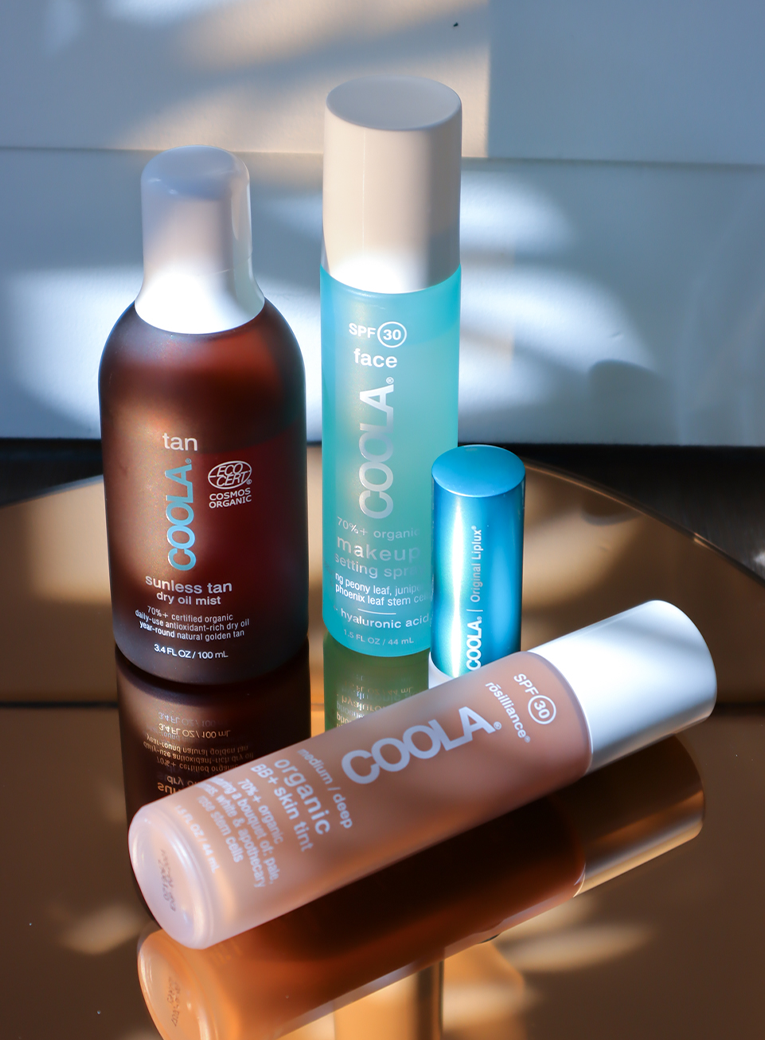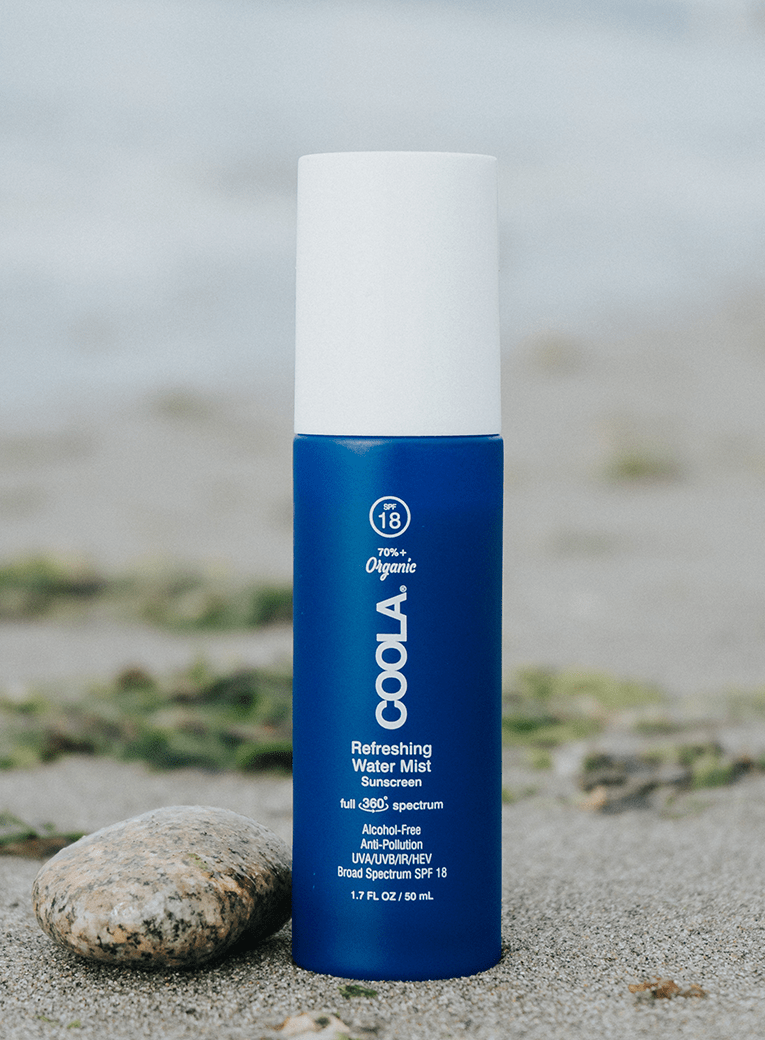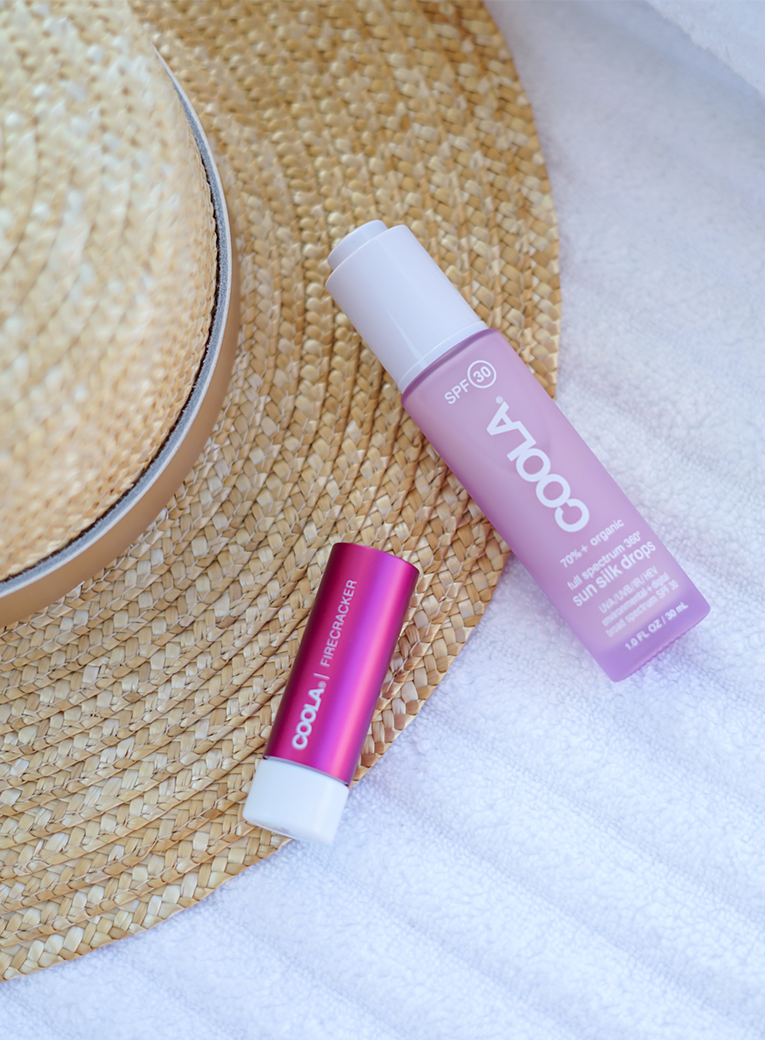 COOLA Suncare - high-quality sun protection for radiant skin
COOLA is a leading sun protection brand, offering high-quality products that effectively protect your skin from harmful UV rays. With their safe and luxurious formulas, COOLA Suncare ensures you can enjoy the sun while keeping your skin radiant and protected. Discover COOLA Suncare's innovative sun protection products at Skins.
The Californian brand features their patented Plant Protection: a selection of plant-based ingredients including algae and red raspberry seed oil. These ingredients are rich in antioxidants and make the formulas extra effective. This reduces the need to use traditional and potentially irritating sunscreen products. All products are also free of parabens, GMOs and oxybenzone.
The extensive range of COOLA Suncare
COOLA Suncare has an extensive range of sun protection products designed to protect and care for your skin during sun exposure. Each product is formulated with high-quality ingredients and provides broad-spectrum protection against UVA and UVB rays.
COOLA Suncare's
Classic Sunscreen Lotion
is a favourite among sun protection products. This lotion offers effective protection against sun rays and is available in different SPF levels. The lightweight formula is easy to apply and absorbs quickly into the skin without leaving a greasy feeling. Moreover, the lotion is enriched with antioxidants to nourish and protect your skin from premature ageing.
For those looking for sun protection specifically for the face, COOLA's
Mineral Face SPF 30 Matte Cucumber
is an excellent choice. This mineral sunscreen offers natural protection and has a matte finish. The formula is enriched with cucumber extract and emollients to soothe and moisturise the skin, while fighting shine and excess oil.
Don't forget to protect your lips from the sun! COOLA Suncare's
Organic Liplux SPF 30 Lip Balm
offers the perfect solution. This lip balm protects your lips from harmful UV rays and intensively moisturises them. The balm is enriched with organic oils and butters, such as avocado oil and shea butter, to keep your lips soft and protected.
Advice on your COOLA Suncare purchase
COOLA Suncare is the perfect brand for you if you like to wear sun protection with carefully chosen, non-harmful ingredients. Do you need advice or have a question about which COOLA Suncare product is right for you? Then come and visit a Skins boutique. Our experienced Skins Experts are at your service, and will be happy to advise you on how to create the ultimate sun protection routine. Or shop online in our E-boutique, and chat, call, email or whatsapp with our Online Skins Experts for professional tips and tricks.