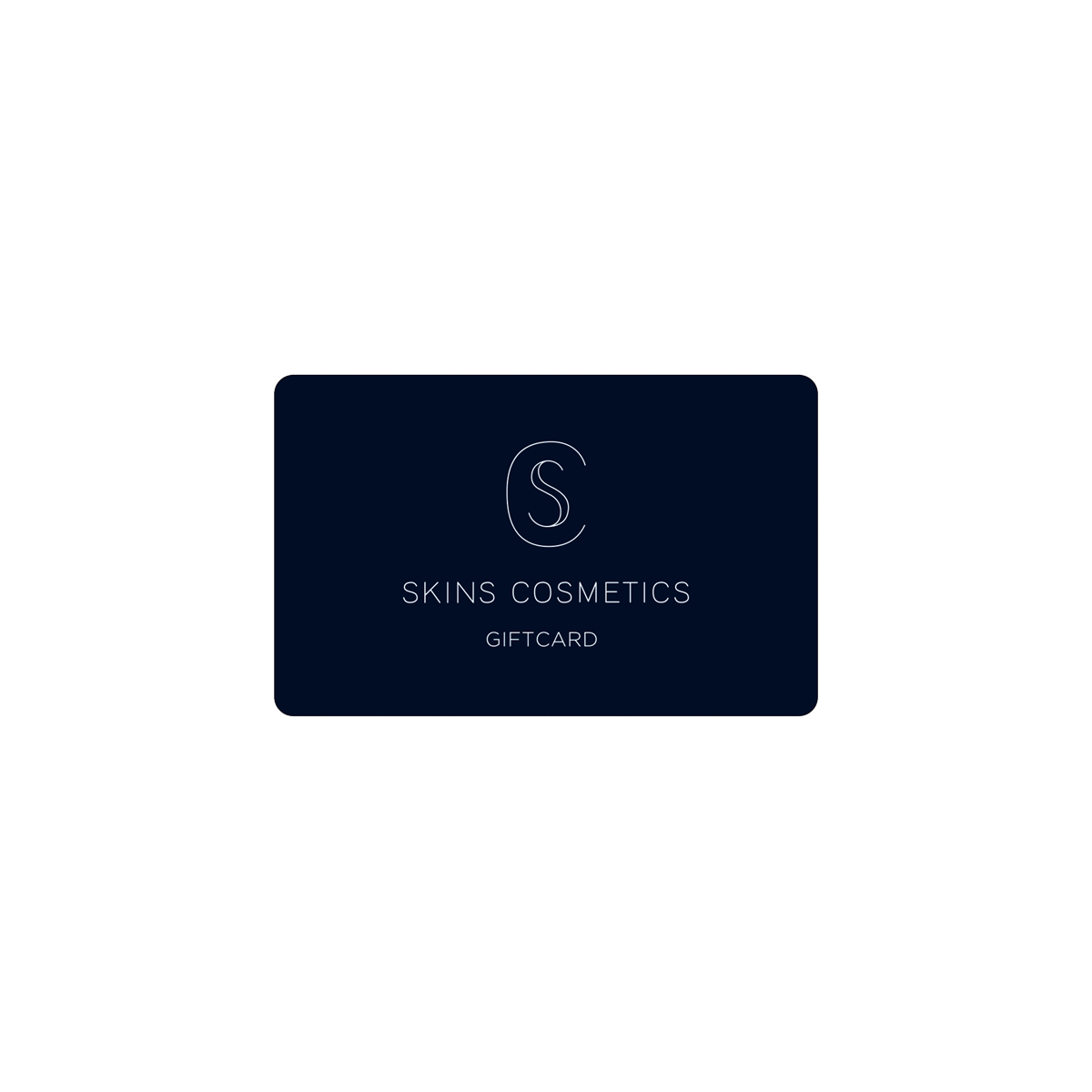 The perfect gift: a Skins Cosmetics Giftcard. With just one gift, you give the lucky recipient thousands of options to choose from. Will they go for a wonderful perfume, a beautiful scented candle, or a refined care product? Whether it's a birthday, a holiday or a token of appreciation, the gift card guarantees a refined moment.
One card, thousands of choices
About
The Skins Cosmetics Giftcard is available in two variants: physical and digital. This digital giftcard appears in the mail within 60 minutes. The giftcard has a self-determined value between € 15 and € 250.
This giftcard can be spent at all Skins boutiques and on skins.nl. The card is not redeemable at Skins in Bijenkorf The Hague.
You can check the balance on your Skins Giftcard with our balance checker. Enter the 19-digit giftcard number under the barcode and then the 6-digit PIN under the grey scratchable area.
Check balance
Already have a gift card?
This product does not have any reviews yet. Be the first to write a review.
Be inspired and advised in our boutiques. Come and smell, feel, and experience what truly suits you.
The stock you see below is our best possible indication.
Large stock
Limited stock
Out of stock
1
Go to skins.nl and enter your personal details or log in.
2
Place your desired products in the shopping basket and open it.
3
Check your shopping basket and then go to the checkout.
4
Choose the Skins Cosmetics Giftcard as payment method.
5
Check your order and go to the payment page.
6
On the payment page, you can enter the 16-digit giftcard number and the 6-digit PIN.