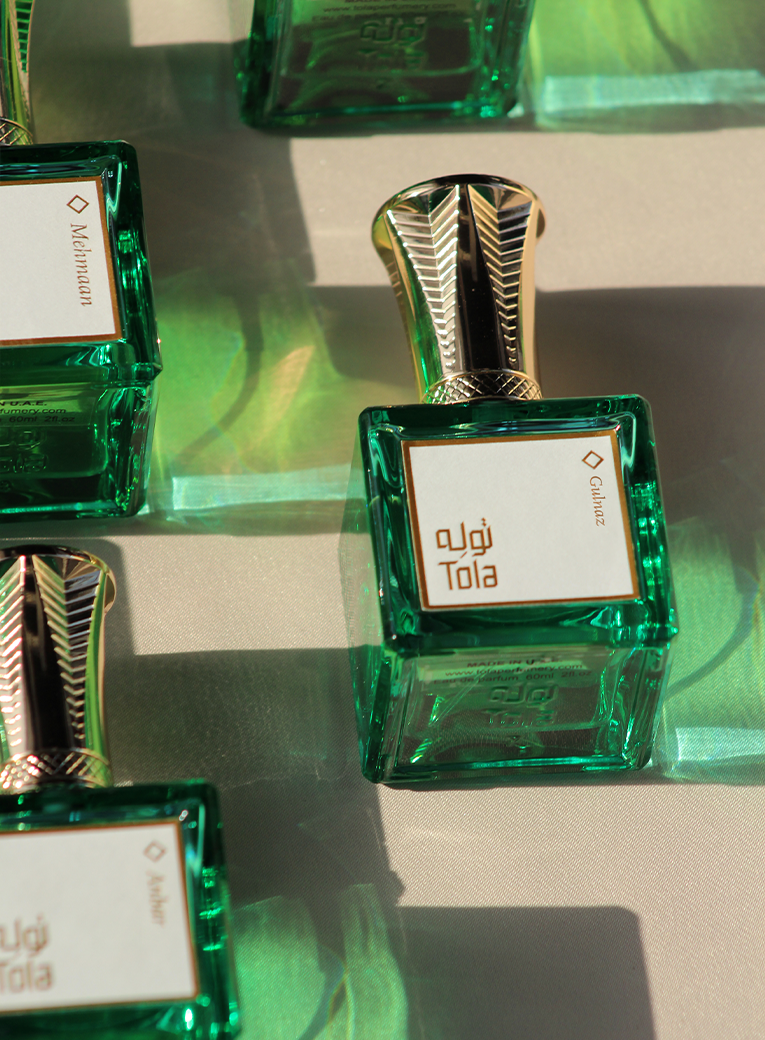 TOLA PERFUMERY
Enter the world of Tola Perfumery, a fascinating perfume brand that captures the heart of stories and memories and was founded in 2013. Emirati entrepreneur and perfume enthusiast Dhaher Bin Dhaher wants Tola Perfumery to embody the craft of Arab perfumery culture and the essence of Middle Eastern stories and legends. Get carried away by the enchanting perfumes, where each fragrance note tells a new story and brings old memories to life. Or expand your fragrance experience with the stylish perfumes for the home to add elegance to your interiors. Discover Tola Perfumery at Skins and be inspired by the passion, tradition and stories hidden in each fragrance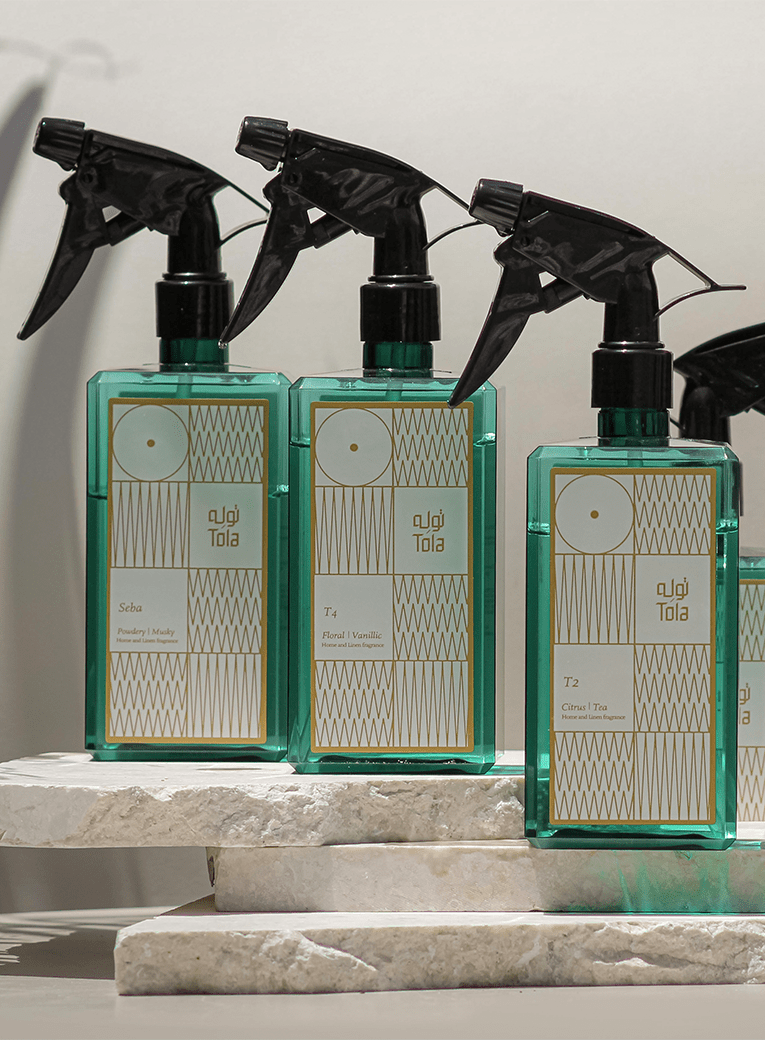 Discover Tola Perfumery at Skins

Tola Perfumery is a luxurious and exclusive fragrance brand founded in Dubai by Dhaher bin Dhaher. The brand has its roots in the rich traditions of the Middle East, where perfumes are an important part of culture and daily life. Tola Perfumery combines these age-old traditions with innovative techniques to create unique and unforgettable fragrances.


The creative process behind Tola Perfumery

Creating a Tola Perfumery perfume is an art in itself. The brand pays close attention to every aspect of the creative process. From selecting the best natural ingredients to carefully blending the fragrance notes and designing the sophisticated packaging - everything is done with utmost care and dedication.


Tola Perfumery's fragrances: a journey for the senses

Tola Perfumery's range consists of various perfumes, each with its own unique character and story. Some popular fragrances from the range are:

- Misk Begum: A sensual and seductive fragrance inspired by the royal courts of the Middle East. This fragrance contains notes of jasmine, rose, vanilla and oud, creating an enchanting and unforgettable experience.
- Sultan: This powerful and sophisticated fragrance pays homage to the sultans of the past. Sultan is a woody, ambery fragrance with notes of saffron, patchouli and cedarwood, creating a warm and sophisticated olfactory sensation.
- Ghazal: Ghazal is a floral and fresh fragrance inspired by love poems from Arabic literature. With notes of orange blossom, jasmine and bergamot, this is an invigorating and romantic fragrance.


The art of perfuming according to Tola Perfumery

Tola Perfumery believes in the power of fragrances to evoke emotions and memories. Therefore, they encourage layering their perfumes to create a personal and unique fragrance experience. This technique, creates a deep and special fragrance experience.


A world of sophistication and elegance

Tola Perfumery is synonymous with sophistication, elegance and luxury. Its unique and enchanting fragrances take you on a journey through a world of beauty, tradition and innovation. Whether you are looking for a fragrance for a special occasion, or a perfume you can wear every day - at Tola Perfumery you are sure to find a fragrance that reflects your personality and stimulates the senses.