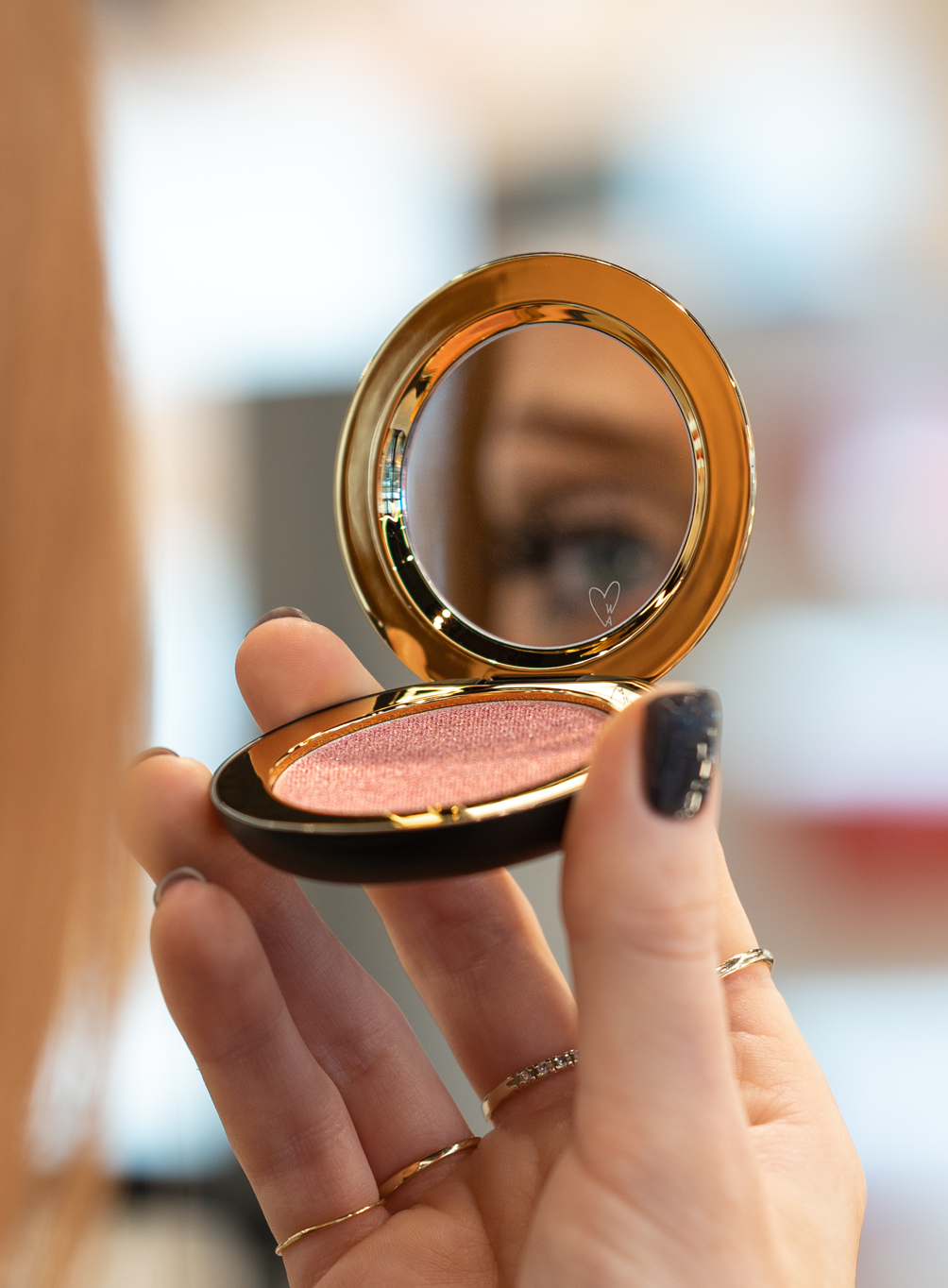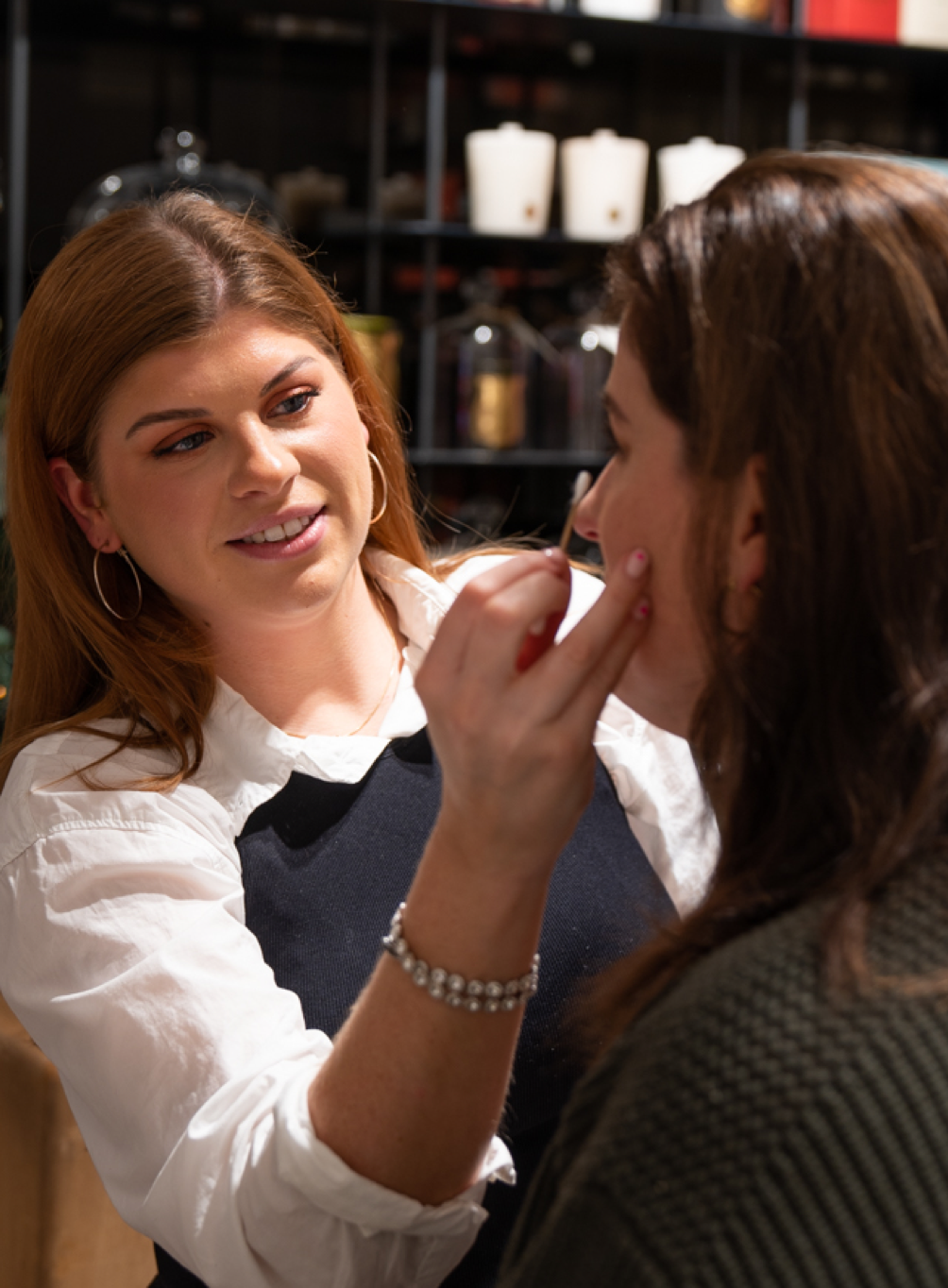 SKINS
MAKEUP
SESSIONS
Do you have a specific question about makeup or want to learn how to create a beautiful look yourself? Come to a Skins boutique and discover our makeup sessions, where we will take your makeup to the next level. Together with you. With their unique tips, our Skins Experts make sure you can create a flawless look in your own bathroom at home too - for beginners and advanced makeup fans alike. With the beautiful brands in our portfolio, we enrich and broaden your world. Together, we look for your full potential or an addition to your daily makeup routine. Below you can see which sessions you can book.
BASIC ADVICE BY SKINS EXPERT
Duration: 20 min.
Subject to availability
During a basic makeup session, you choose a focal point: go for a flawless face with the right foundation and concealer, or go for a statement eye including brow advice. Our makeup expert will give you personal advice, introducing you to products and brands that really suit your needs and features. After the basic advice, you will leave the boutique radiant and inspired.
MAKEUP BY SKINS EXPERT
Duration: 45 min € 75
(Of which € 50 to spend on products from our makeup range)
Do you have a special occasion, such as a dinner, a party or are you giving an important presentation? Feel confident with a makeup look that impresses. During the makeup session, you will get a beautiful look created by one of our Skins Experts. Of course, you can ask all your questions and together we will look at what suits you best. Get out of your comfort zone with new colours, brands and products.
1-ON-1 MASTERCLASS
Duration: 75 min € 100
(Of which € 50 to spend on products from our makeup range)
Want to know how to create dazzling makeup yourself? In this session, our Skins Expert will teach you different techniques and you will gain new product and brand knowledge. Half of your look will be applied by our makeup expert, the other half you will apply yourself by using the tips and tricks. In the 1-on-1 session, the focus is on going deeper into user techniques and using tools so you can be your own makeup artist at home. Possibly bring your existing makeup bag to replenish it with new favorites. Also, if you want to have a trial session for bridal make-up, we invite you to attend this masterclass.
DUO MASTERCLASS
Duration: 90 min € 85 p.p.
(Of which € 50 to spend on products from our makeup range)
Visit our boutique as a couple and get inspired with the latest trends, products, colours and techniques. You will create your own makeup look, half of which will be applied by our makeup expert. The other half you will apply - using tips & tricks - yourself. Tip from Skins: this masterclass is also lovely as a gift. A tailor-made gift that gives a personalised experience.