SALLE PRIVÉE
SALLE PRIVÉE House of Design brings the world a modernist collection of fragrances. Designed for men, but also to be adored and worn by women. The perfumes are inspired by memories of the disruptive 1970s, founder Patrick Munsters' favorite era of art and design. This period of innovation, greatly recognized for its sharp lines and minimalist aesthetics, plays an important role in the creative choices that SALLE PRIVÉE makes as a House of Design. A conviction that true style extends to every facet of living, the House also curates a collection of high-end lifestyle accessories. At SALLE PRIVÉE they believe your perfume collection is a "collection of moods for moments". Subconsciously driven by memories they envision the bathroom ritual as a moment where you pick from your collection what best suits the mood of what you are about to do - whether it's joining colleagues for a meeting, going out for the evening or even taking a pleasure drive.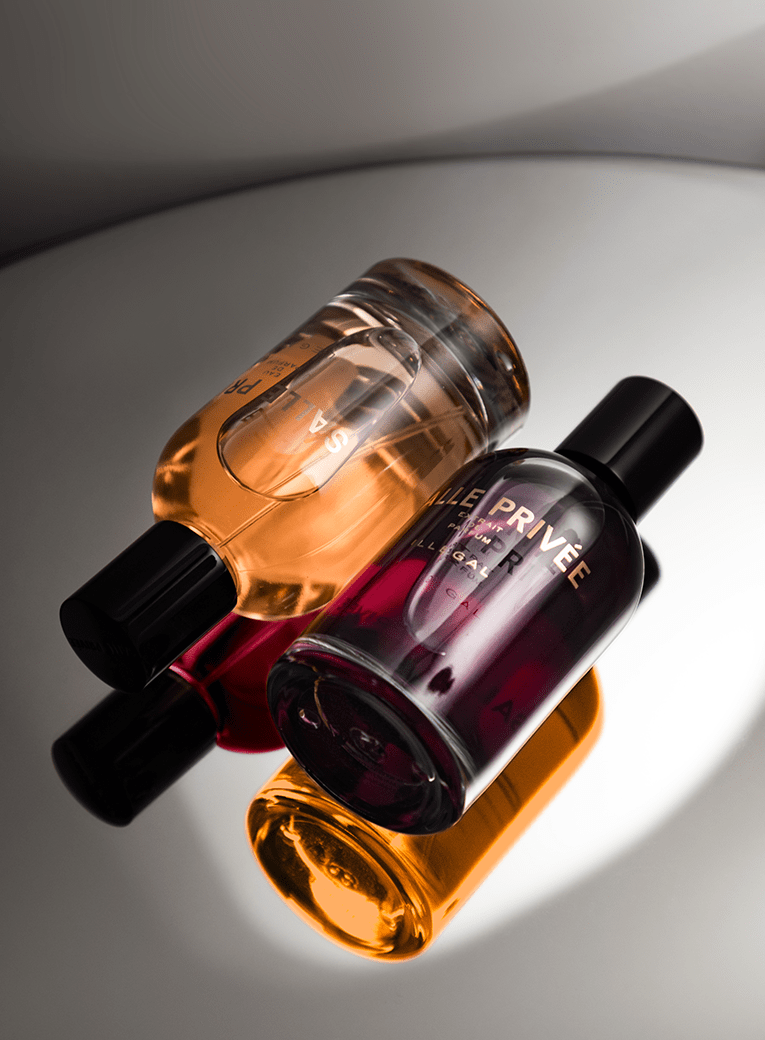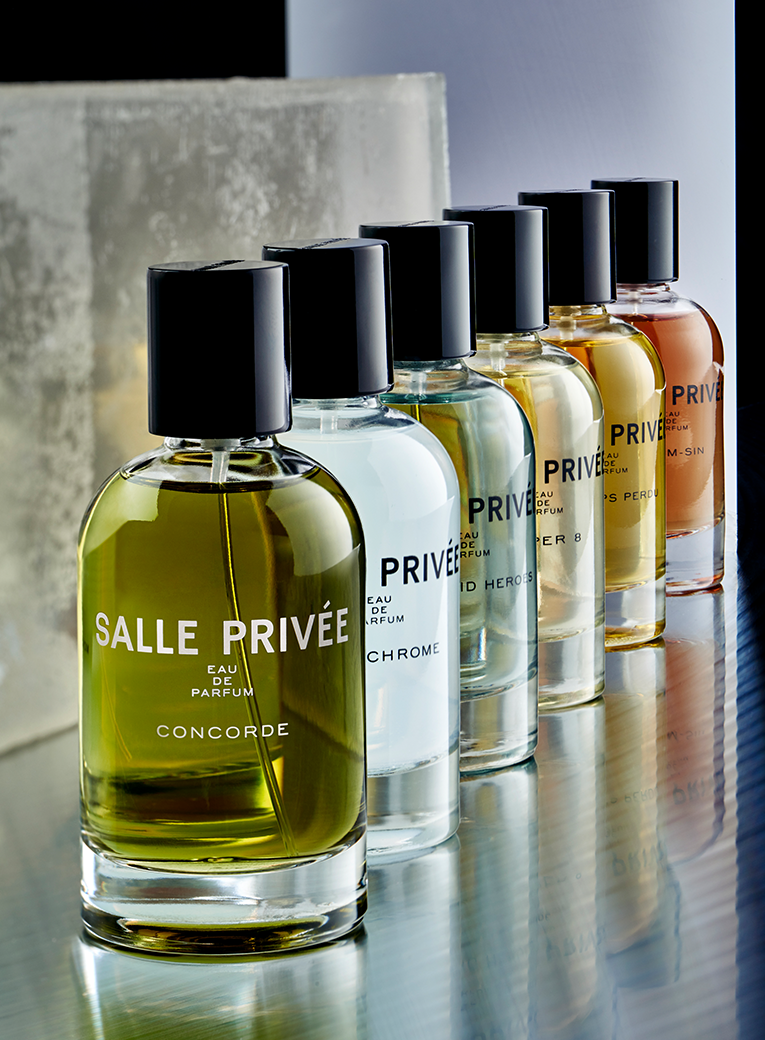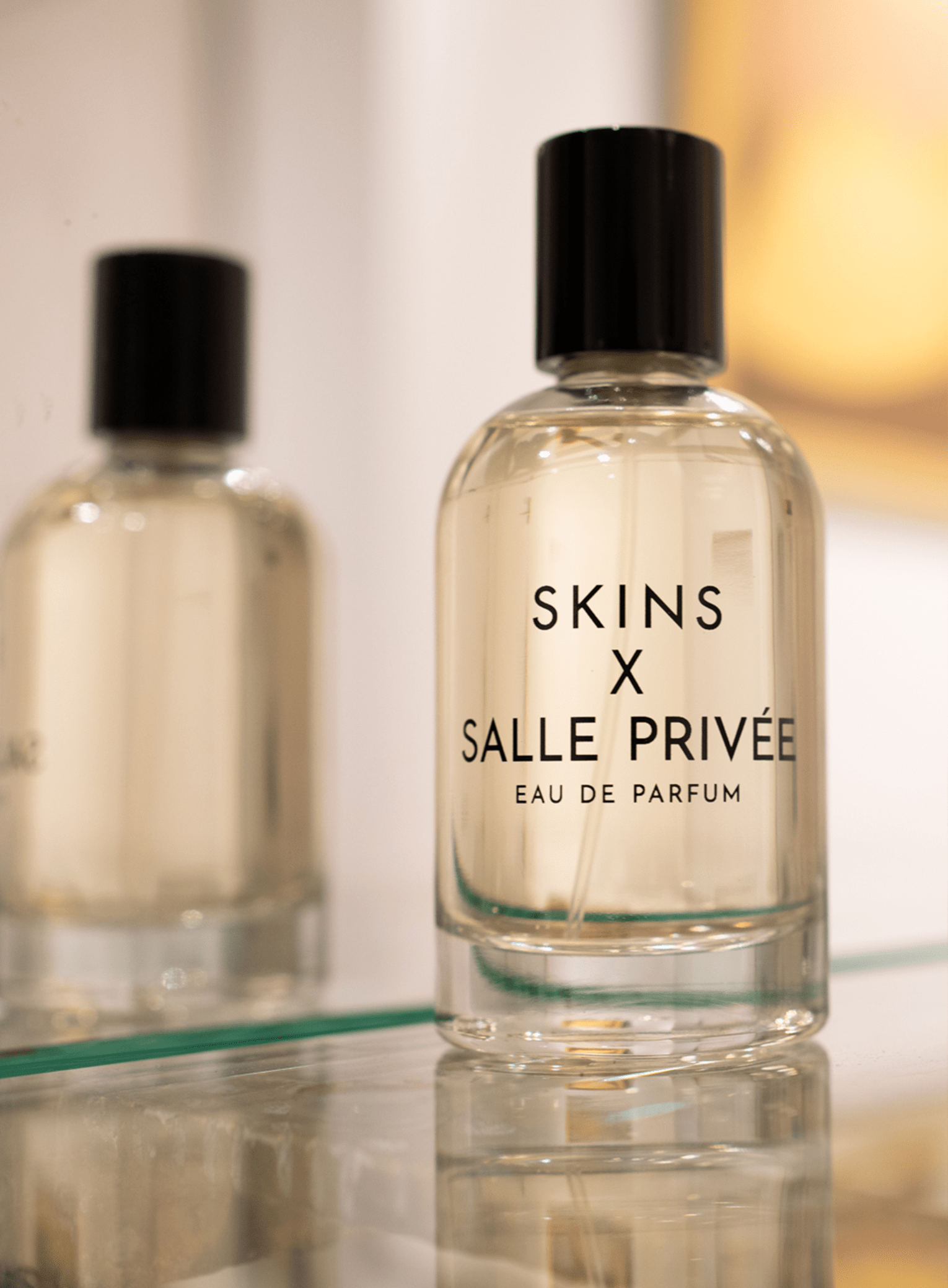 Discover SALLE PRIVÉE at Skins
SALLE PRIVÉE House of Design is a Dutch-based perfume house known for its high-quality and sophisticated perfume. SALLE PRIVÉE perfumes are a wonderful addition to the Skins range. Our collection includes products from some of the world's most exclusive perfume brands, including Diptyque, Frederic Malle, Le Labo Fragrances and Byredo. If you are looking for a special niche perfume, SALLE PRIVÉE at Skins is the right choice. Whether you are a fan of extrait de parfum or prefer to opt for an eau de parfum, SALLE PRIVÉE offers a wide range of fragrances to choose from.


About SALLE PRIVÉE
The SALLE PRIVÉE brand was founded in 2016 by Dutch fashion entrepreneur Patrick Munsters. Inspired by the minimalism of the 60s and 70s, the brand combines timeless elegance with a modern twist. SALLE PRIVÉE's fragrances are known for their impeccable quality and attention to detail, making the perfume house a favourite of niche perfume lovers around the world.


The perfumes of SALLE PRIVÉE
SALLE PRIVÉE offers a wide range of exceptional niche perfumes. In 2023, in collaboration with Skins, they launched a Skins Exclusive: Skins X SALLE PRIVÉE. This eau de parfum has a concentration of no less than 30% and is inspired by the favourite fragrance experiences of Skins customers. Be inspired by woody fragrance notes and an energetic kickstart of pink pepper. The extrait de parfum Illegal by SALLE PRIVÉE is also very popular, thanks to its special notes of cashmere and cannabidiol.


Try out SALLE PRIVÉE
If you are looking for a luxurious niche perfume with sophisticated ingredients, SALLE PRIVÉE at Skins is the ideal choice. Their exclusive perfume collection ensures an unforgettable fragrance experience. Visit one of our Skins boutiques or use our unique sample service to discover your SALLE PRIVÉE perfume today.