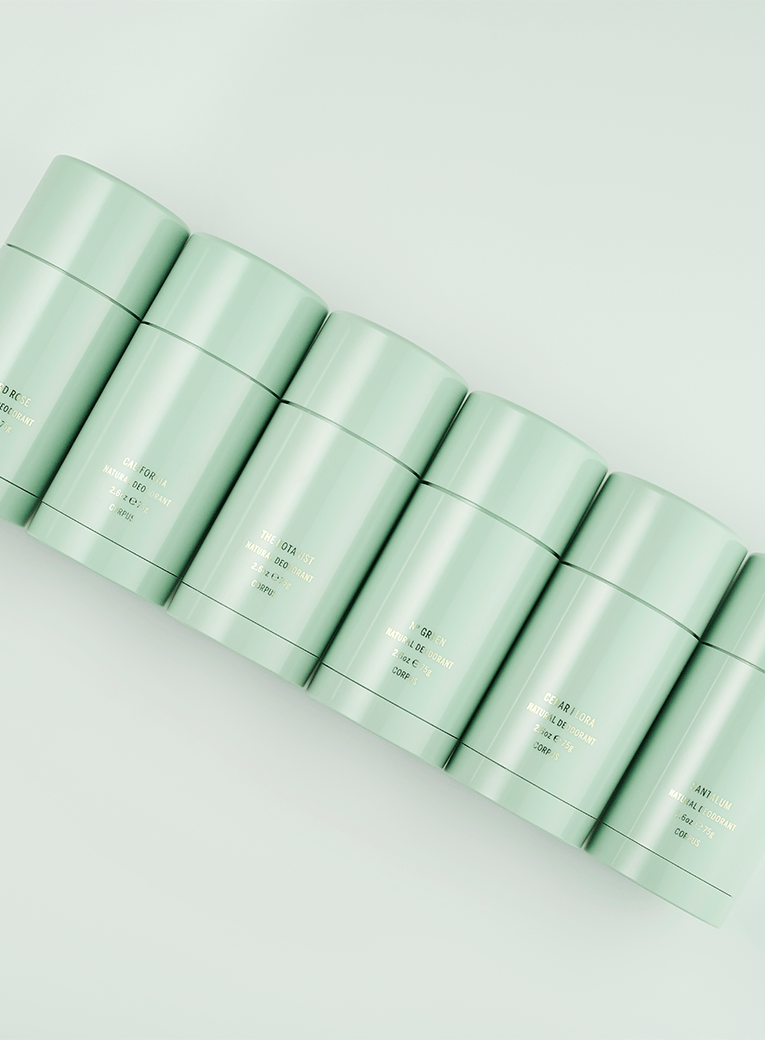 Corpus
Corpus Naturals makes 100% deodorant for people who don't want to sacrifice quality for the sake of going natural. The American brand was founded by J.P. Mastey, a skincare expert who has experimented with new techniques for years, in order to arrive at a highly effective formula that protects and also provides a unique fragrance experience. The entire production process takes place in the US using hydro- and solar power, in order to keep it as responsible and transparent as possible. Corpus: no-compromise, natural deodorant with elevated scent profiles.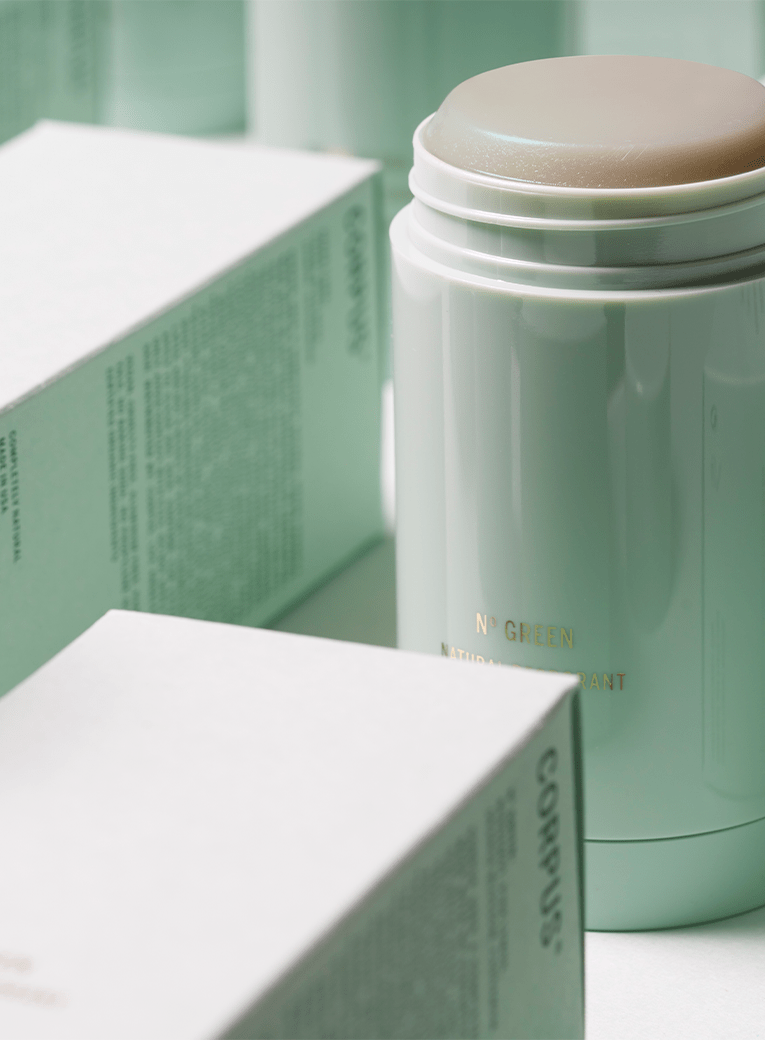 Corpus: pioneering beauty products for radiant skin
Corpus is an innovative beauty brand founded to provide high-quality and effective skincare solutions that contain both natural and scientifically proven ingredients. What sets Corpus apart from other beauty brands is their commitment to sustainability and ethical production. They are committed to using carefully selected high-quality ingredients, while avoiding harmful chemicals. In addition, Corpus prides itself on the fact that all their products are animal-tested free and they try to minimise the use of plastic in their packaging.
Discover Corpus at Skins
Corpus' range includes a wide range of skincare products designed to meet different needs and skin types. The brand's
deodorant
is mild in use and also suitable for sensitive skin types. Use the different body washes to create a little moment of happiness for yourself during a daily shower. The Natural Cleansing Bar removes impurities without damaging the skin.
Corpus for a wellness experience
Corpus is committed to scientific innovation and research. They strive to constantly evolve in line with the latest developments in skin
care
. The brand also has a strong focus on the overall wellness experience. Corpus believes that skincare is not only about appearance, but also about creating a moment of self-care and relaxation. Therefore, they strive to develop products that are not only effective, but also provide a luxurious and enjoyable experience while using them.
Whether you are looking for a complete skincare routine or a specific product to meet your needs, Corpus offers a comprehensive range aimed at improving and maintaining healthy, radiant skin. With their commitment to quality, durability and effectiveness, Corpus is a brand that continues to innovate and inspire the beauty industry.