Juliette
has a Gun
Alle parfums van Juliette has a Gun worden ontwikkeld door Romano Ricci, die door zijn grootvader Robert Ricci werd ingewijd in de mysterieuze wereld van parfum. Romano heeft jarenlang van de beste parfumeurs geleerd en haalde Francis Kurkdjian toen over om met hem te werken. Toen ging het allemaal in sneltreinvaart. Van New York tot Parijs, van Moskou tot Sydney: Juliette intrigeert de wereld. Het leven is te kort en genoegens te veel, zegt Juliette. Het pistool is een metafoor voor parfum, een wapen van verleiding, en symboliseert de vrijheid van vrouwen ten opzichte van mannen. Iedere geur van Juliette has a Gun is geïnspireerd op een andere 'Juliette'. Zo is Citizen Queen een ode aan de zelfstandige vrouw die het leven omarmt, en is Musc Invisible een comfortabele geur als je favoriete kledingstuk, zowel geschikt voor op werk als voor een casual date. Het bijzondere parfum Not a Perfume bestaat uit slechts 1 molecuul, ambroxan, en ontwikkelt zich bij iedereen op een andere manier.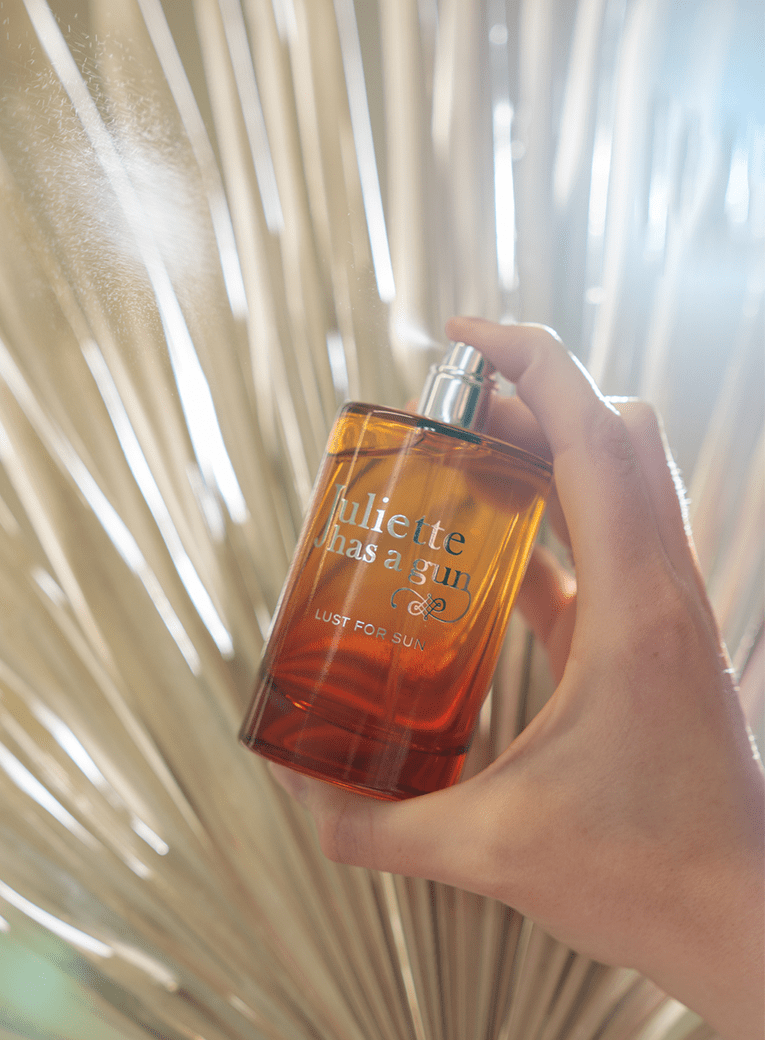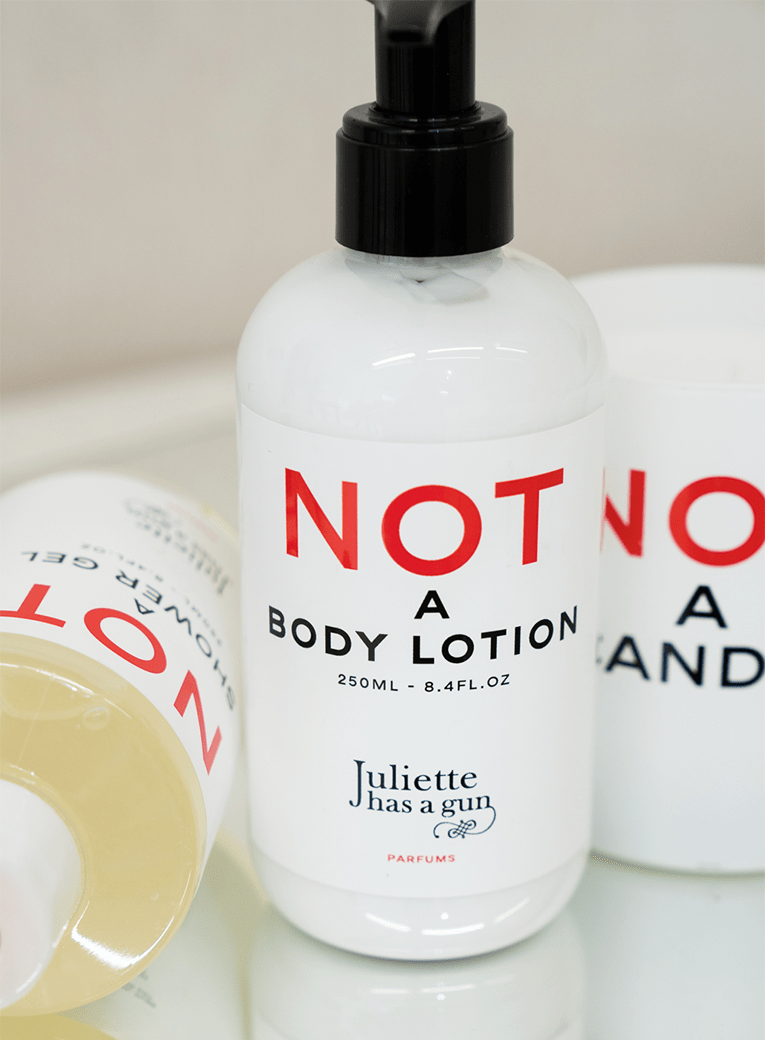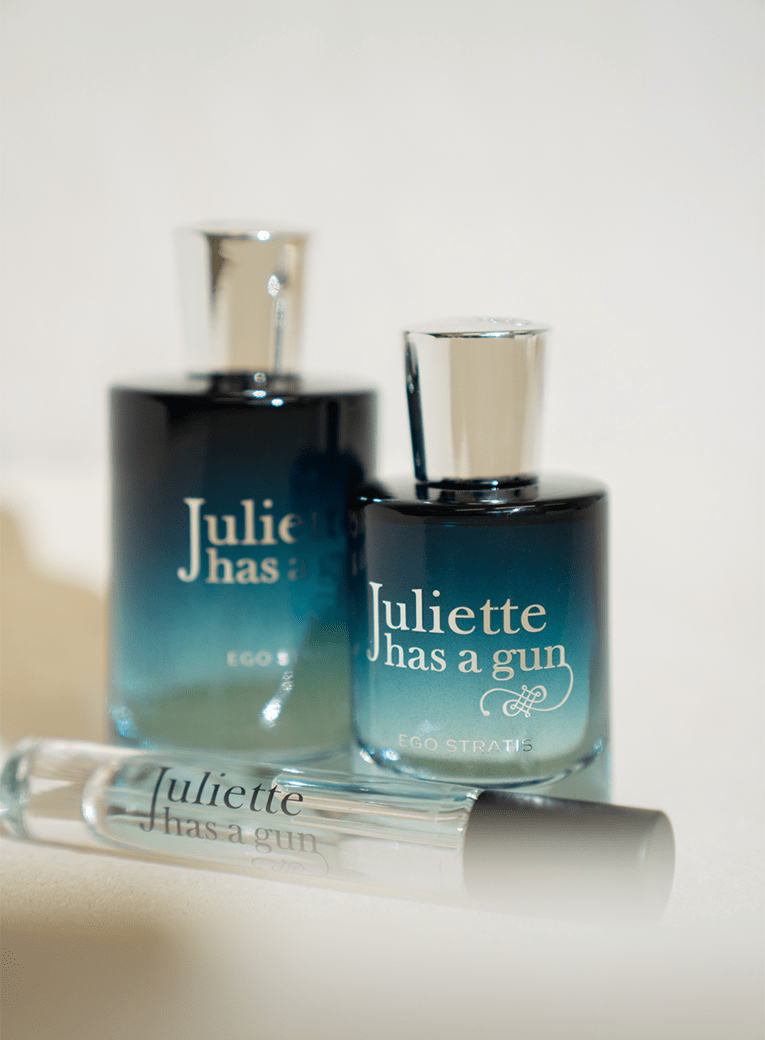 Juliette has a Gun: discover the sophisticated perfumes of Romano Ricci
Juliette has a Gun is a perfume house founded in 2006 by French-Italian perfumer Romano Ricci. The brand is named after Shakespeare's famous work, in which Romeo compares his beloved Juliette to a precious jewel he carries with him like a gun. Juliette has a Gun assumes a woman who is independent, confident and powerful. She carries her own fragrance like a weapon with which she expresses her personality.

The perfumes of Juliette has a Gun are bold, contemporary and rebellious. The fragrances have their own character and are made from the rarest and most precious ingredients. Romano Ricci has developed the perfumes with the utmost care and passion. Juliette has a Gun has a unique style that not only appeals to the wearer and those who smell it, but is also beautiful to behold.
The perfumes of Juliette has a Gun
Juliette has a Gun's fragrances are special and unique, and often have a dark, mysterious vibe. The fragrance Not a Perfume, for instance, is one of the brand's best-known scents. It is a perfume without traditional top, middle and base notes, but it consists of only one molecule. The molecule called ambroxan (also known as cetalox) develops differently on each skin, bringing with it a skin-specific sensuality. The fragrance experience has subtle, fresh aromas with musk and wood.

Another standout fragrance from Juliette has a Gun is Ego Stratis. This is an aquatic cologne with a refreshing and energetic character. Explore the complexity of women with this unique fragrance that embraces contradictions and blurs lines. Pungent citrus notes are enriched by a sparkling, fruity sea breeze in the heart. The warming base notes of ambroxan and musk create a contemporary, seductive fragrance that leaves a bold and romantic sillage.

In addition to these well-known fragrances, Juliette has a Gun offers many other unique scents, such as Vanilla Vibes, Sunny Side Up, and Musc Invisible.
The philosophy of Juliette has a Gun
Juliette has a Gun is more than just a brand of perfumes. It is a philosophy based on the power of individuality and authenticity. The brand believes that every woman has her own unique personality and should be able to express it in her own way. Juliette has a Gun wants to inspire women to follow their own path and make their own rules.

The brand uses the highest quality and sustainable ingredients for its perfumes. The flacons are designed to reflect the elegance and style of the wearer and often feature unique details and finishes.