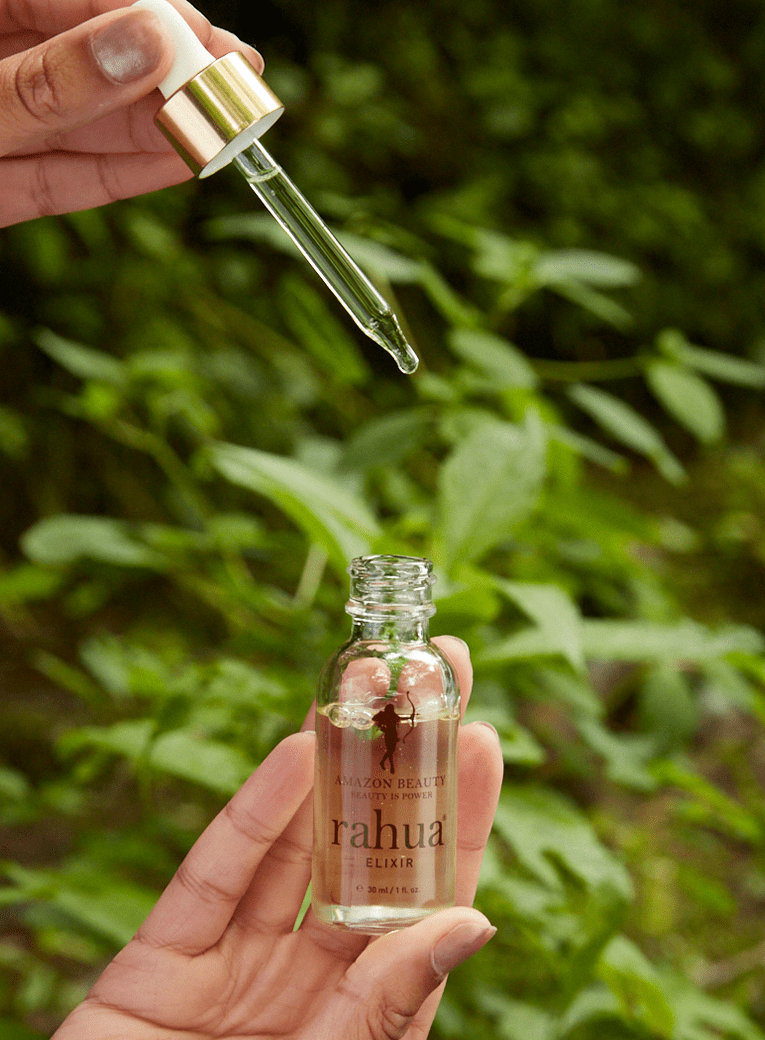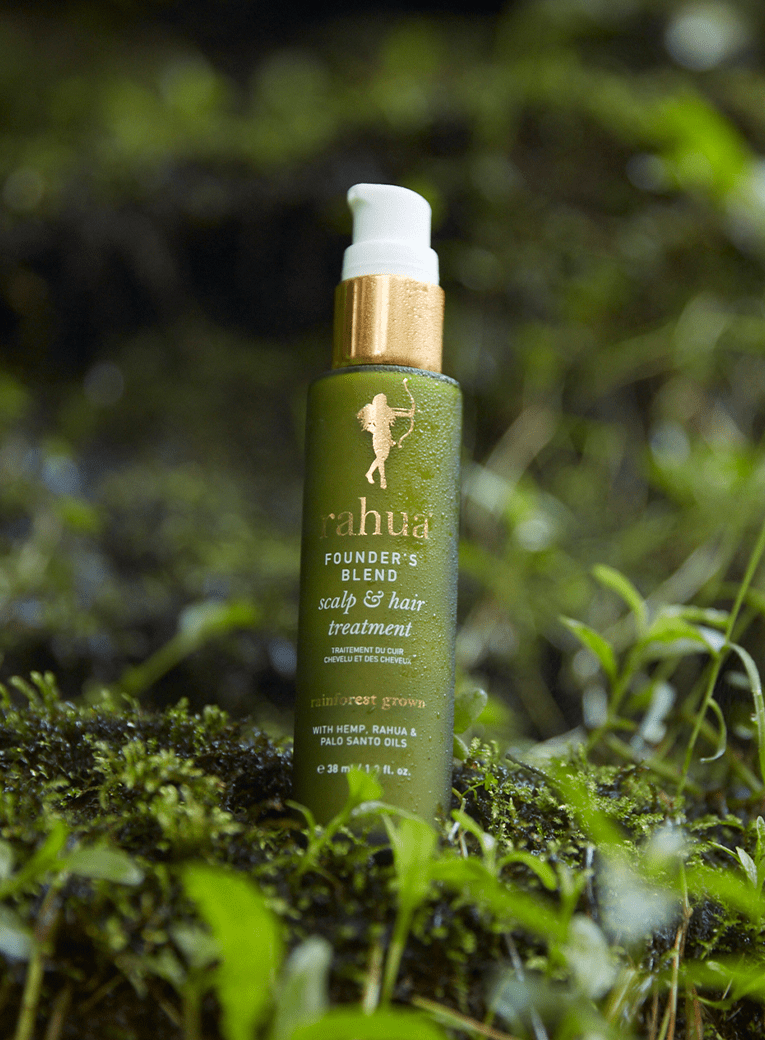 Rahua
When Fabian Llinguin, a renowned hairdresser and colourist from New York, was in the Amazon rain forest as an environmentalist, he noticed that all the women there had long and luscious hair that went on far beneath their waist. When he asked them, the women told him that their secret was the rahua oil that their tribe had been using for centuries. They gave him a bottle to take home with him and he used it on a client with extremely dry and damaged hair. Within 10 minutes her hair was transformed: from brittle and lifeless to healthy, shiny and bouncy. The rahua oil that's in the products is still produced in the same complex, ritualistic and sustainable way that has been the case for generations long in the Quechua-Shar tribe. Whether you choose shampoo, conditioner, hair oil or styling products, all Rauha products deliver luscious hair.
Discover the world of Rahua
We invite you into the magical world of Rahua, where the pristine power of the Amazon is transformed into a high-performance hair care line. Rahua is more than a brand, it is a philosophy of beauty, health and sustainability that we love to share with you.
The authentic origins of Rahua
Rahua gets its name and effectiveness from a rare oil indigenous to the Amazon, which has been used for centuries by indigenous tribes for hair and skin care. This ancient secret is now available to you, thanks to a lasting partnership between Rahua and the indigenous communities.



The Rahua oil: Mother Nature's super-ingredient
At the heart of every Rahua product is the eponymous Rahua oil. Exceptionally rich in omega-9 fatty acids, this oil penetrates deep into hair fibres, where it nourishes and repairs them from the inside out. Rahua oil restores your hair's natural balance, making it stronger, shinier and healthier.



Rahua collection: your journey to more beautiful hair
Rahua's extensive range offers solutions for all hair types and needs. Whether you suffer from dry, damaged hair, a sensitive scalp or are just looking for a daily boost of vitality, Rahua has the right solution for you. All Rahua products are free from sulphates, parabens and silicones, and are designed to nourish your hair with natural, plant-based ingredients.



Rahua: your link to the amazon
Every Rahua product is an invitation to experience the wisdom of the Amazon and enjoy a healthier, more beautiful head of hair. We invite you to be part of the Rahua revolution and bring the beauty of the Amazon into your daily hair care routine.



Connect with the power of Rahua
The Rahua story has only just begun and we look forward to sharing it with you. Let Rahua connect you to nature and reveal the true beauty of your hair. We believe you deserve to experience the best that nature has to offer.