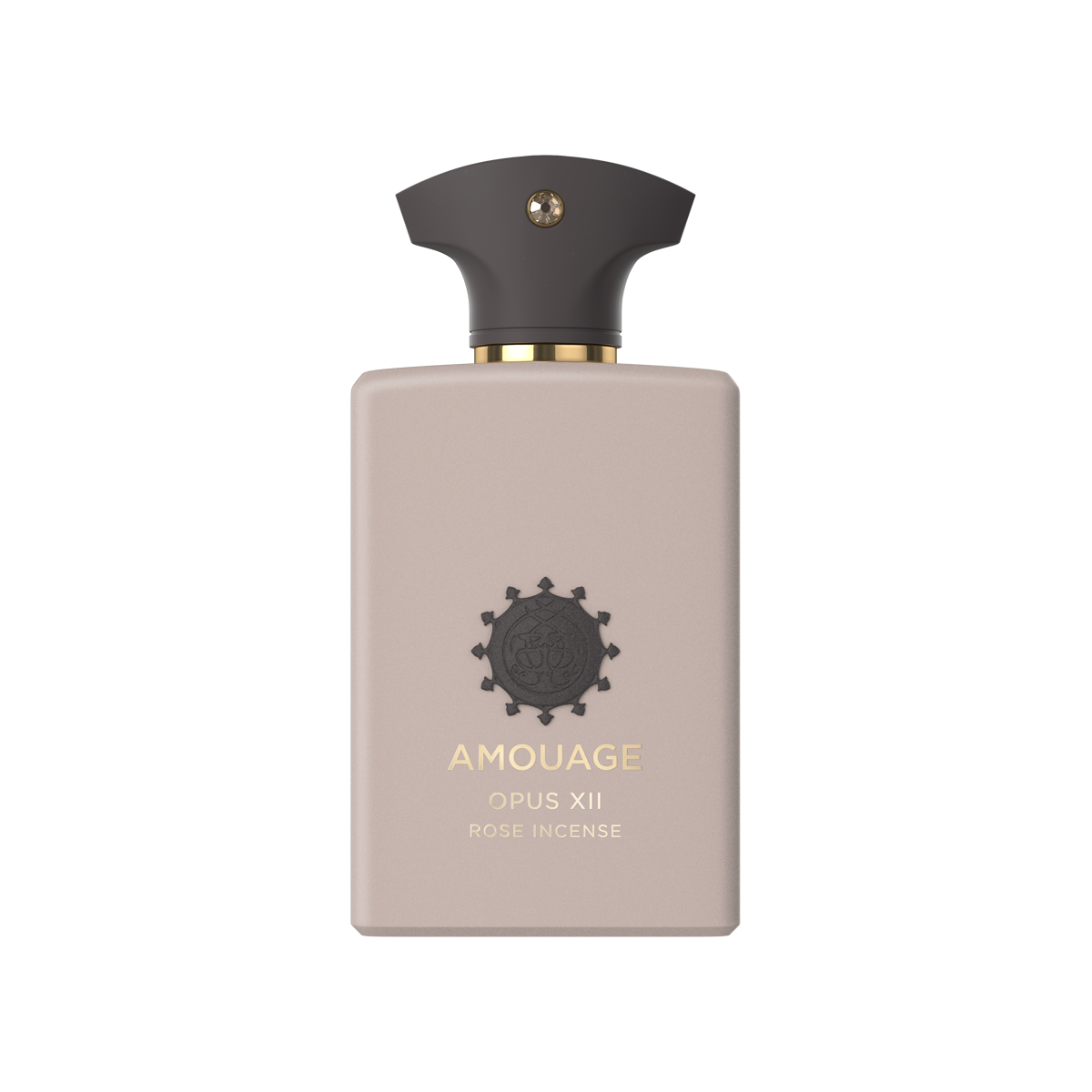 Amouage



Opus XII Rose Incense Eau de Parfum 100ml
The perfume Opus XII Rose Incense by Amouage has a floral amber scent. The fragrance is inspired by the uncertainty, drama and memories evoked by the unsolved Rosebud mystery. Rose Incense is distinctively floral and unmistakably woody with unique and contemporary elements.
Features
Fragrance notes 
Top: elemi, olibanum (frankincense), hyper absolute, black ink accord 
Heart: damascena rose water essential, suederal, frankincense absolute 
Base: myrrh, vanilla, sandalwood, cedarwood 
About
article number
126540
Alcohol Denat, Parfum, Geraniol, Citronellol, Limonene, Eugenol, Citral, Linalool.
Skins Experts
How to
Apply perfume to areas where you feel your heartbeat, such as your wrist and neck. You can also mist the perfume over clothing, so that the scent lasts longer. With eau de parfum, extrait de parfum and perfume, the scent is only worn on the skin, because oils need skin to retain scent. Cologne and Eau de toilette can be sprayed on clothing. Note: If the perfume has a strong color concentration, do not spray it on light clothes. 
 
This product does not have any reviews yet. Be the first to write a review.
Be inspired and advised in our boutiques. Come and smell, feel, and experience what truly suits you.
The stock you see below is our best possible indication.
Large stock
Limited stock
Out of stock