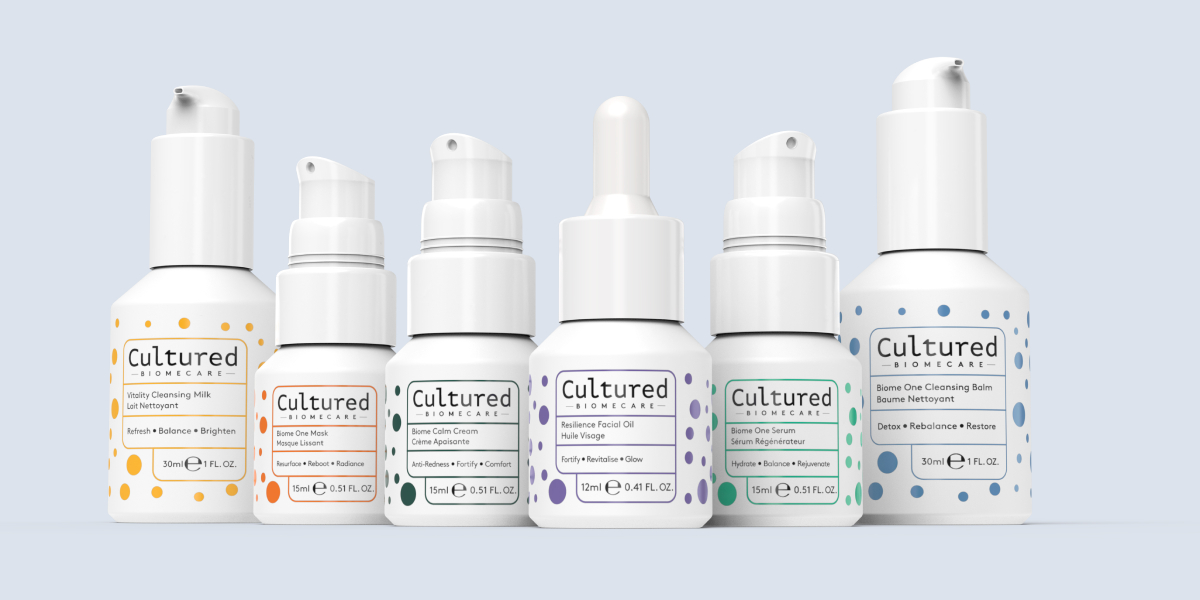 Cultured
To put it simply: Cultured makes your skin stronger. Cultured puts your skin back in its power, by keeping it fit, strong, and radiant with innovative formulas. Cultured products work together with your skin's microbiome to achieve optimal results. Our skin is an amazing organ, which holds secrets on how to look good. It just needs a little help to function optimally - help in the form of Cultured.
Ontdek Cultured bij Skins
Cultured is een exclusief beauty merk dat bekend staat om zijn hoogwaardige producten en buitengewone resultaten. Het is een merk dat zich richt op het versterken en voeden van de huid, waardoor je natuurlijke schoonheid naar voren komt. Met een unieke combinatie van wetenschap en natuur, biedt Cultured een scala aan innovatieve producten die zijn ontworpen om je huid te transformeren en te verjongen.
Cultured: een geliefd, clean beauty merk
Een van de meest populaire producten van Cultured is hun voedende gezichtsolie, de
Resilience Facial Oil
. Deze luxe olie is samengesteld met zorgvuldig geselecteerde botanische ingrediënten, zoals arganolie en rozenbottelolie, die de huid diep voeden en herstellen. De olie trekt snel in en laat de huid zijdezacht en gehydrateerd achter, zonder een vettig residu achter te laten.
Cultured onderscheidt zich door zijn gebruik van hoogwaardige en effectieve ingrediënten die klinisch zijn getest en bewezen resultaten leveren. Het merk streeft naar transparantie en gebruikt alleen ingrediënten van de hoogste kwaliteit, vrij van schadelijke stoffen zoals parabenen en sulfaten. Dit maakt Cultured een uitstekende keuze voor iedereen die op zoek is naar clean beauty-producten.
Naast de uitzonderlijke kwaliteit van hun producten hecht Cultured ook veel waarde aan duurzaamheid en verantwoordelijkheid. Ze maken gebruik van milieuvriendelijke verpakkingen en streven naar een minimale impact op het milieu.
Shop Cultured bij Skins
Bij Skins zijn we er trots op om Cultured in ons assortiment te hebben. We geloven in de kracht van dit merk om jouw huid te transformeren en je te laten stralen. Ervaar het zelf en voeg de producten van Cultured toe aan je dagelijkse schoonheidsroutine voor zichtbare resultaten.
Bezoek onze boutiques of E-boutique om het volledige assortiment van Cultured te ontdekken, en ervaar de unieke luxe en effectiviteit van dit prachtige beauty merk. Bij Skins Cosmetics streven we ernaar om jou de beste beauty-ervaring te bieden met merken zoals Cultured, die dezelfde passie delen voor hoogwaardige verzorgingsproducten.