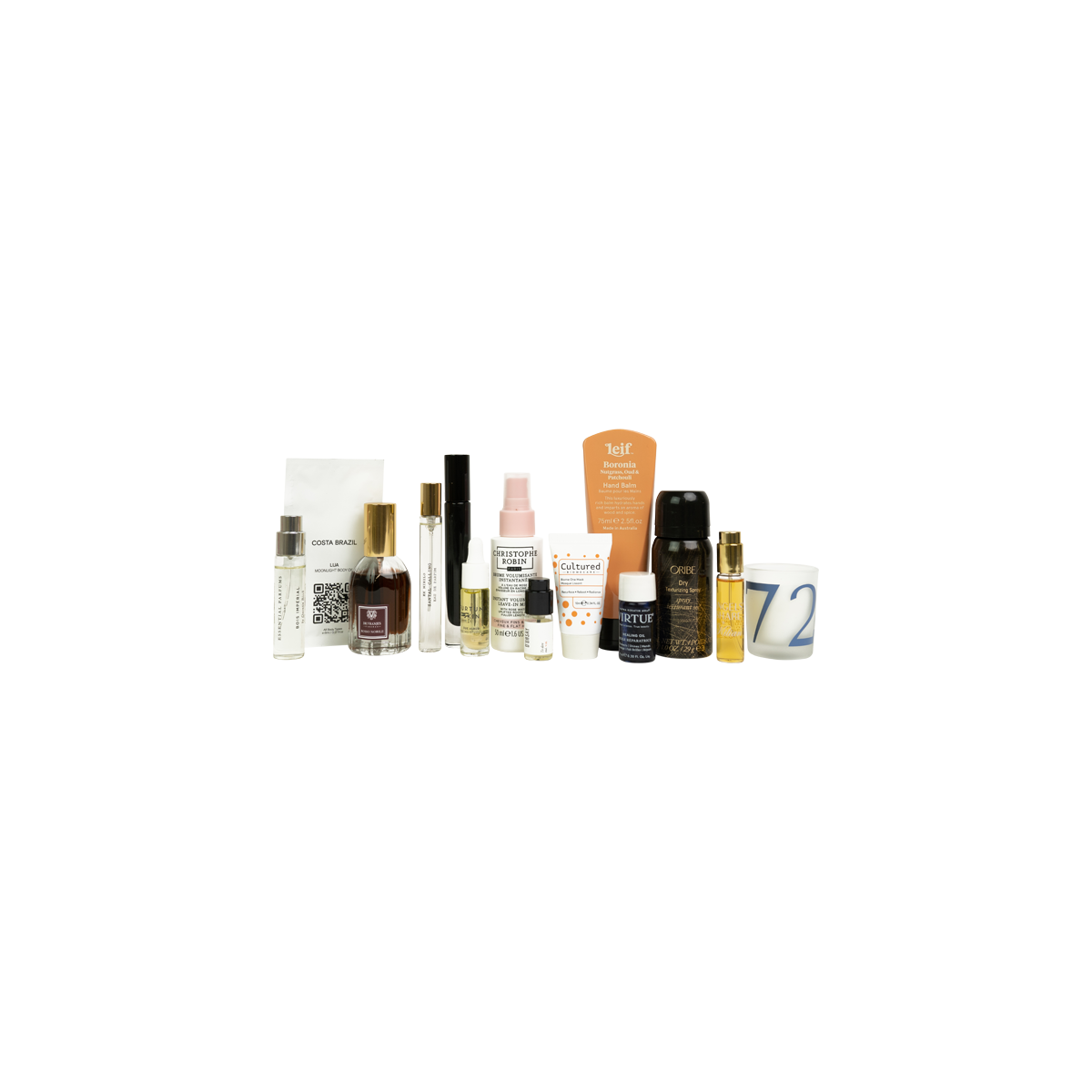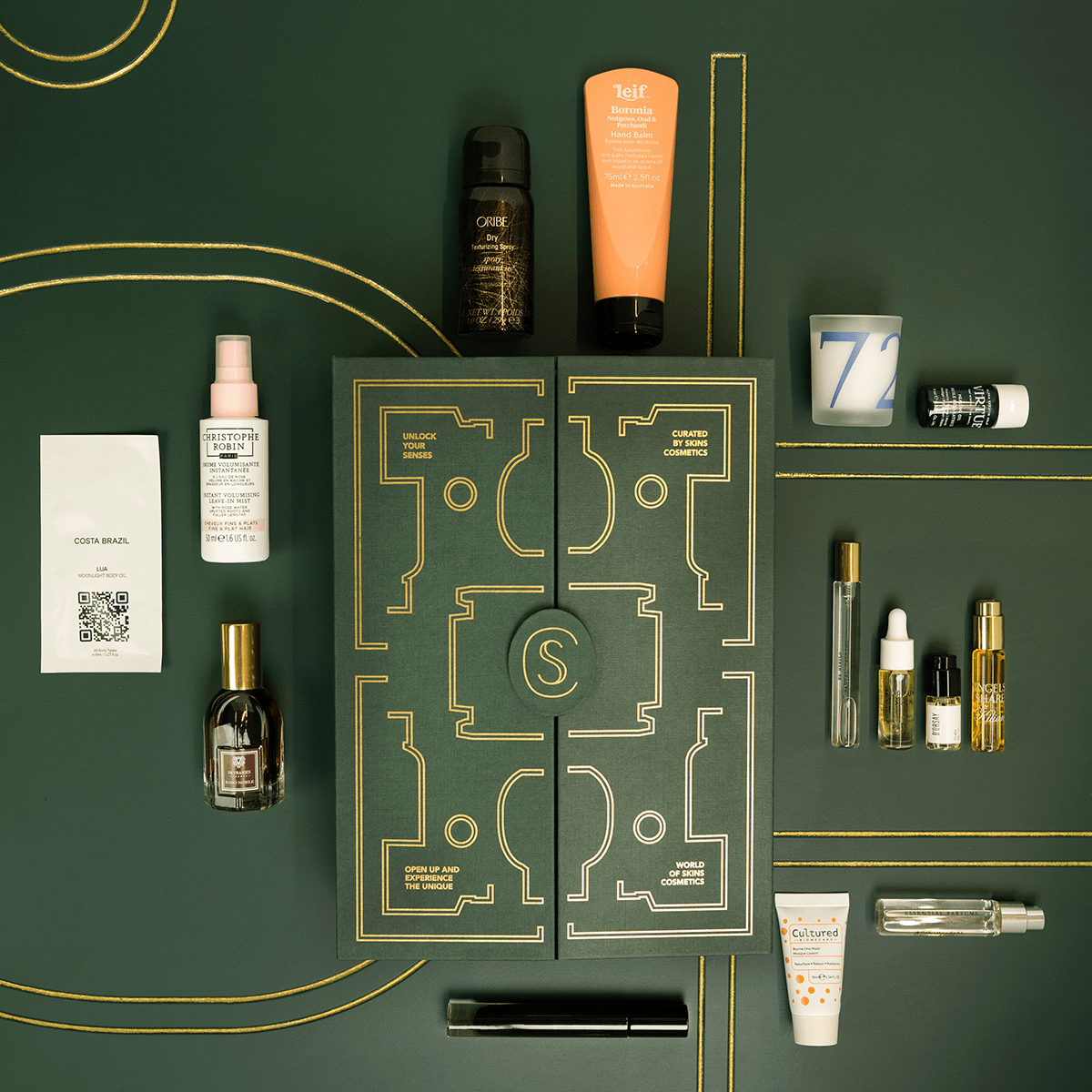 Be enchanted by the Skins Holiday Box 2022: the perfect gift for the Skins fan, but also for anyone who wants to get to know the Skins range in a stylish way. Inside the Box you will find an exclusive selection of sophisticated fragrances, face and body care, interior products and make-up. Discover your new favourites to make the holidays an unforgettable experience.   
The Skins Holiday Box 2022 has a value of €221 and contains the following products:  
Kilian - Angel's Share perfume (7,5ml) 
D'ORSAY - Te Dire Oui perfume (3,5ml) 
EX NIHILO – Santal Calling perfume (7,5ml) 
Essential Parfums – Bois Imperial perfume (10ml) 
Furtuna Skin – Due Alberi BiPhase Moisturizing Oil (4ml) 
Cultured – Biome One Mask (10ml) 
Leif – Boronia Hand Balm (75ml) 
Costa Brazil – Luxe sachet Moonlight Body Oil (8ml) 
Oribe – Texturizing Spray (30ml) 
Virtue – Healing Oil (9ml) 
Christophe Robin – Rose Volume Mist (40ml) 
Maison Francis Kurkdjian – 724 Candle (35gr) 
Dr. Vranjes – Rosso Nobile Room Spray (25ml) 
La bouche rouge, Paris – Mascara Le Serum Noir (full size)

Our box is designed so that you can directly give it as a gift. The box is therefore not extra wrapped when you tick it as a gift. Despite the fact that our Holiday Box is not a Skins gift box, it is unfortunately not possible to select a gift here, during checkout, above 100 euros.
Currently, the Holiday Box is sold out online, though you can still get your hands on it in some boutiques. Click on the 'Store stock' button for current availability.
Features
Perfect as a gift to a loved one or to yourself  
A unique selection of 14 products worth €221
Beautifully wrapped as a gift
About
article number
126181
Skins Experts
How to
Want to know how to use this product? Then check out https://www.skins.nl/en/holiday-box-2022
No reviews found. Be the first to share your insights.
Be inspired and advised in our boutiques. Come and smell, feel, and experience what truly suits you.
The stock you see below is our best possible indication.
Large stock
Limited stock
Out of stock