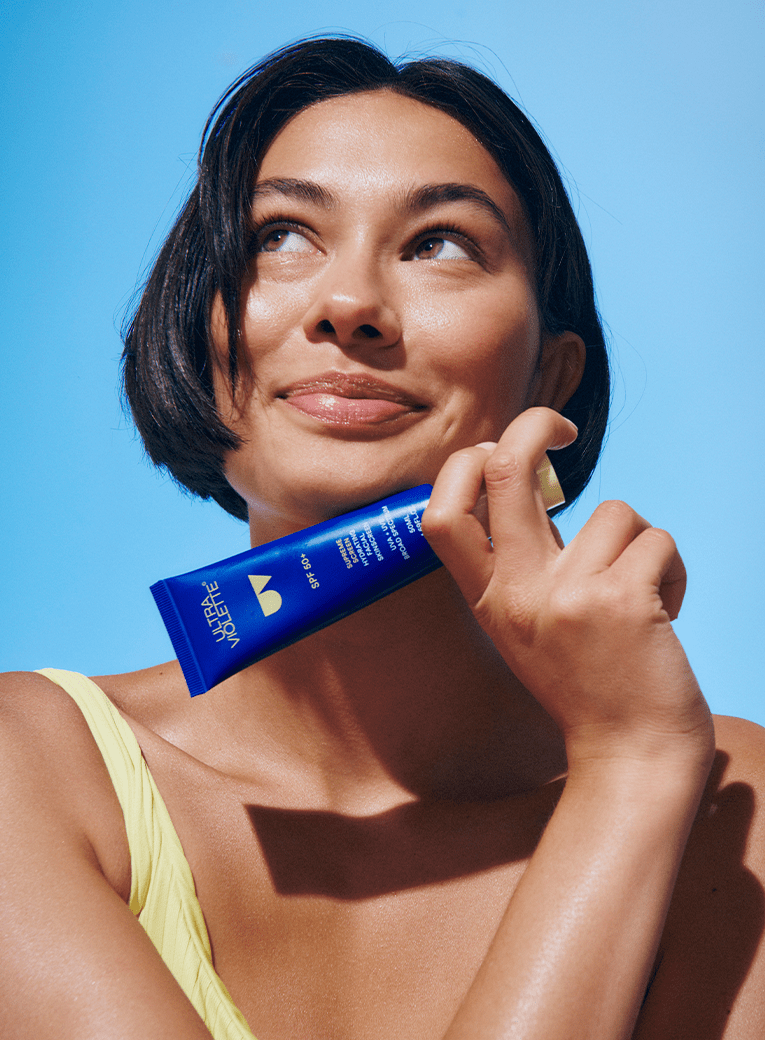 Ultra Violette
Discover the power of Ultra Violette, a sun protection brand from Australian soil. Founders Ava Matthews and Bec Jefferd were looking for effective sun protection with the benefits of skincare. They therefore joined forces to launch Ultra Violette, combining their background in beauty and innovative SPF formulations. Ultra Violette's skin protection not only provides broad spectrum protection against UVA and UVB rays, but its caring formulas are specially developed to work well with your favourite skincare and as a base under make-up. In Australia, they have the best legislation when it comes to SPF, as UV rays are much stronger here than most places in the world. Let your skin glow and enjoy your time in the sun with confidence thanks to this sun protection that pampers your skin.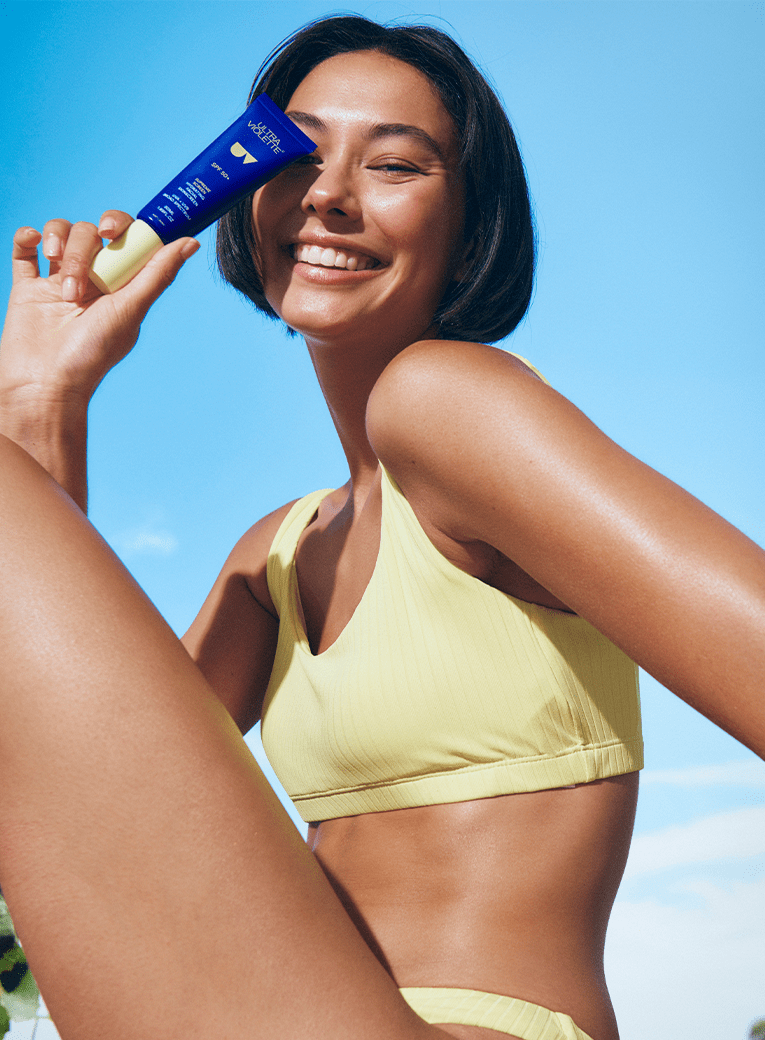 The power of Ultra Violette
Discover Ultra Violette, the sun protection brand that pampers and protects your skin like never before. Discover the perfect balance of science, beauty and innovation with these high-quality, cruelty-free products.
The inspiring duo behind Ultra Violette
Ultra Violette was founded by Ava Matthews and Bec Jefferd, two passionate women with backgrounds in beauty and skincare. Together, they have pooled their expertise to create the ultimate sun protection that fits effortlessly into your daily routine and leaves skin glowing.
Ultra Violette's innovative formulas
The sun protection products offer broad spectrum protection against UVA and UVB rays, while the innovative formulas are both cruelty-free and caring. Ultra Violette uses high-quality ingredients and technologies to ensure your skin stays optimally protected and hydrated.
What are the benefits of Ultra Violette?
Ultra Violette sun protection goes beyond sun protection. The products are enriched with antioxidants and skincare ingredients to nourish the skin and protect it from premature ageing. Moreover, Ultra Violette's products are suitable for all skin types, allowing everyone to enjoy the benefits.
Is Ultra Violette sustainable?
The brand is committed to sustainability. Its packaging is recyclable and efforts are made to reduce our carbon footprint. In addition, all products are cruelty-free, meaning they are not tested on animals.
What kind of products does Ultra Violette sell?
Our range consists of several products, including sun protection for the face and body, tinted sunscreens and moisturising sprays. For example, discover the Lean Screen Mineral Mattifying Fragrance Free Skinscreen™ SPF 50+, a non-sticky, fragrance-free formula that provides SPF50+ protection, soothes the skin and leaves a subtle matte finish. Or go for the Supreme Screen Hydrating Facial Skinscreen™ SPF 50+. This cream hydrates and protects the skin with SPF50+, while giving it a boost of antioxidants.
Experience Ultra Violette at Skins
Curious about Ultra Violette's revolutionary sun protection products? Shop the range on Skins.nl or drop by a boutique near you. Our (online) Skins Experts are on hand daily to provide you with inspiration and advice.