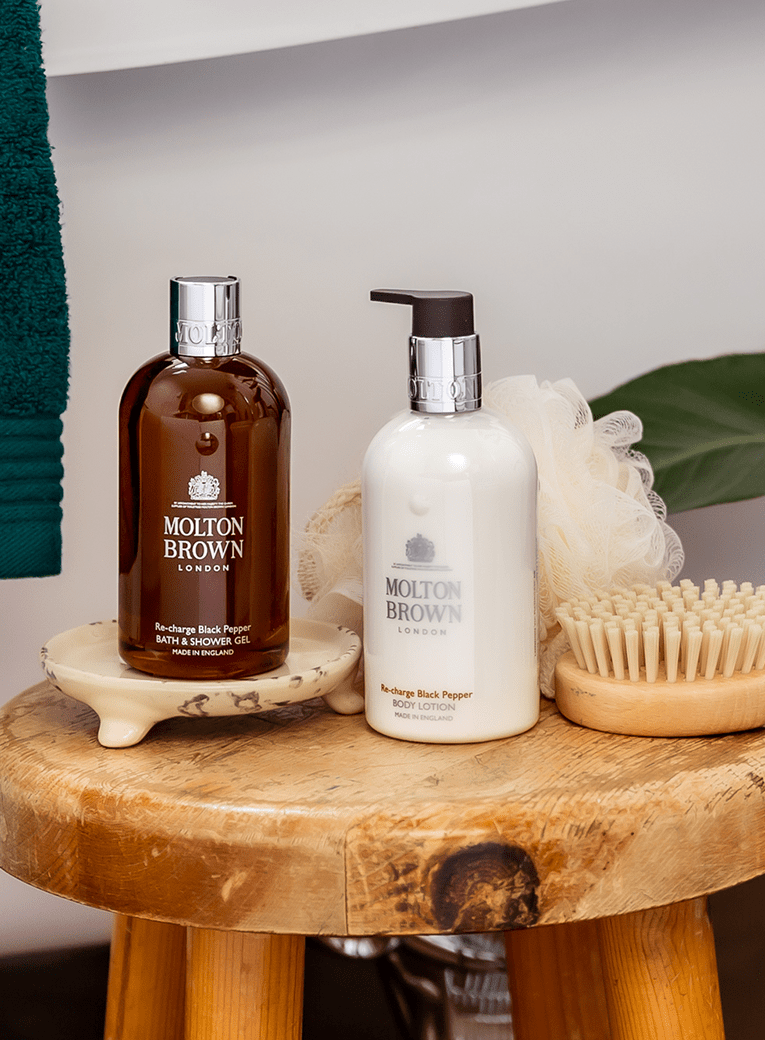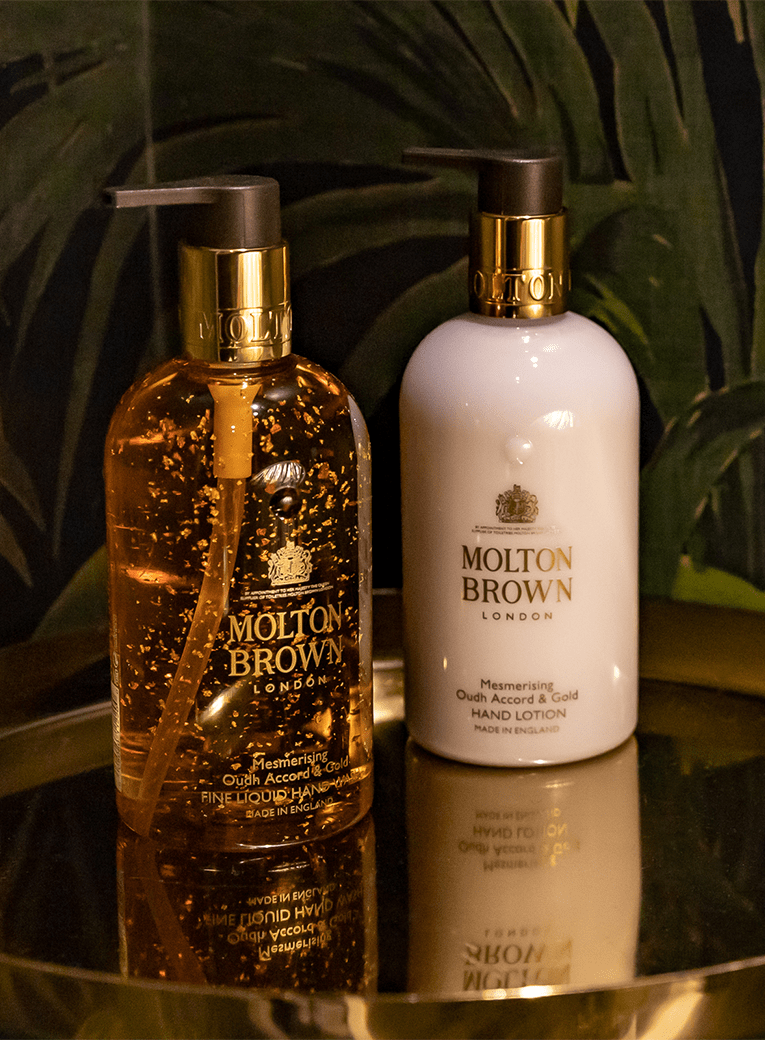 Molton Brown
Molton Brown was founded in 1971 in London and since has built a reputation as fragrance expert and connoisseur of bath, body and beauty. The shower gels, body lotions and care products mix exotic ingredients with a shimmer of London eccentricity. The brand is found in stylish locations in the whole world, but is still manufactured with lots of care in London. The scents are inspired by travels to unknown destinations, and so the best ingredients in the world are used. All ingredients are carefully balanced and expertly put together, which makes every olfactory experience fascinating. Molton Brown has been appointed as the purveyor of the British Royal Family. A recognition that the perfume house is understandably very proud of.
Shop Molton Brown at Skins
At Skins, we believe in the enriching power of exceptional cosmetics. This is why we are proud to have Molton Brown in our range, a brand known for its luxury skincare products. At Skins, you can get to know Molton Brown or continue your love for the brand, and discover a selection of the best products from this prestigious brand.
Discover Molton Brown
Founded in 1971, Molton Brown has built an unrivalled reputation for its distinctive fragrances and unrivalled skincare products. Made in London and inspired by the world, Molton Brown combines exotic ingredients with the flair of English style. From bath & shower products to refined hand care and moisturisers, each Molton Brown product offers a unique experience that stimulates your senses and transforms your daily routine into a luxurious ritual.
The collection by Molton Brown
Molton Brown's collection is extensive and diverse, so everyone can find a product to suit their preferences. Embark on a journey with Molton Brown's fragrant world, which includes carefully designed scents that range from fresh and spicy to deep and sensual. Their iconic shower gels, luxurious lotions and hand care range are formulated with rare ingredients and crafted with the utmost care. Each Molton Brown product is an enrichment for the bathroom and, in addition, adds a stylish touch to any interior.
Advice from our Skins Experts
Our Skins Experts are here to guide you as you discover Molton Brown. Whether you're looking for a specific fragrance, a gift for someone special, or need advice on which product best suits your needs, our Skins Experts are ready to help. They will take you through the stories and passions that bring Molton Brown to life, and help you choose the perfect products to suit your personal style and needs. At Skins, we believe in the power of personal experience, and we strive to offer each customer a unique and memorable journey. With Molton Brown and Skins, every shower routine becomes a pampering moment.