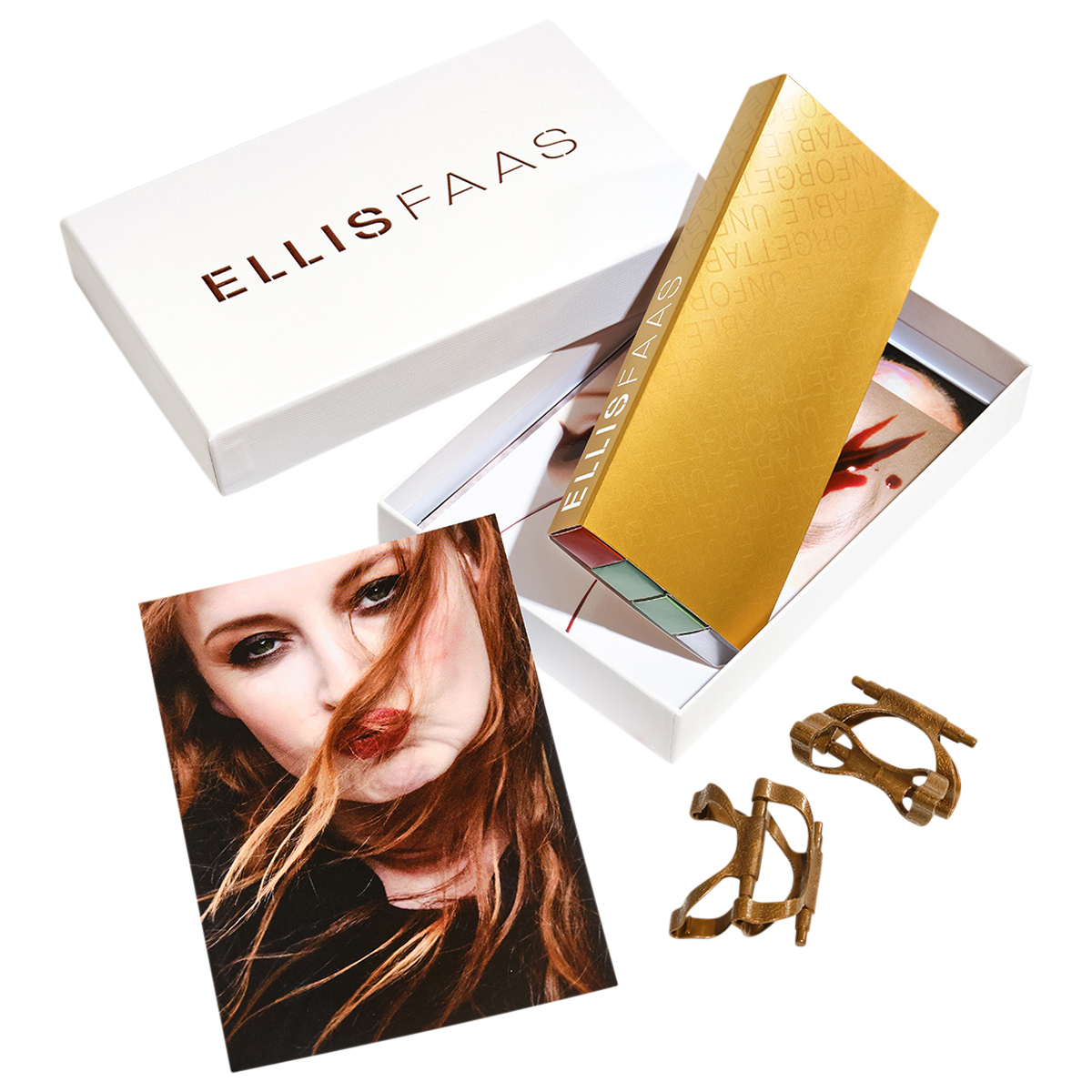 The Unforgettable Set by Ellis Faas contains four iconic products of the brand, of which founder Ellis Faas unfortunately passed away in 2020. The set is an ultimate tribute to this special woman, make-up artist and photographer, and contains, in addition to the four products, a number of portrait postcards, four Ellis clips and visuals that she made herself. A beautiful set for the true Ellis Faas fan.
Products in the Unforgettable Set:
Creamy Lips L101 - the blood-red "Ellis Red" that is the core of Ellis' Human Colours concept.
Creamy Eyes E105 - the magical eyeshadow Ellis was so proud of, in a shade she frequently used herself.
Light E303 - Ellis created metallic highlights to be used with (or without) the Creamy Eyes. This is the bronze Light.
Mascara E401 - Ellis wanted a no-frills, no-nonsense mascara, so simply made the best mascara she could think of.
This product is out of stock. Please enter your e-mail address and we will send an e-mail when the product is in stock.
About
article number
117583
Skins Experts
How to
Want to know how to use this product? Contact our Skins Experts. You can reach us by phone, via WhatsApp, by e-mail or by sending us a message via the chat button. Go to our contact page for more information.
No reviews found. Be the first to share your insights.
Be inspired and advised in our boutiques. Come and smell, feel, and experience what truly suits you.
The stock you see below is our best possible indication.
Large stock
Limited stock
Out of stock